2 Victories for Privacy
In both Long Branch and Lakewood, new private rooms enhance the patient experience at Monmouth Medical Center.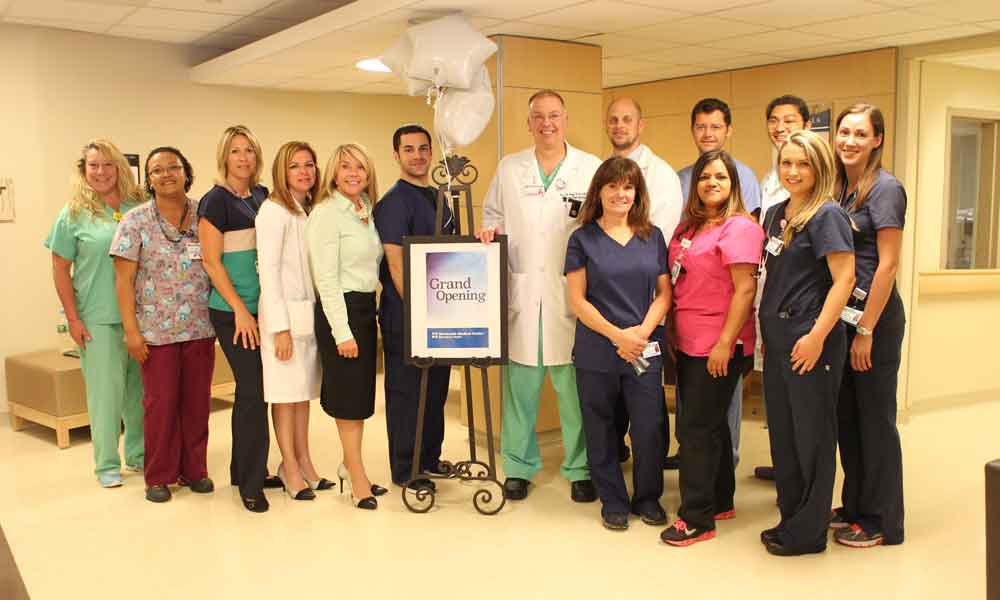 Your old college roomie may remain a cherished friend, but when you need to stay in the hospital, you'd probably prefer a room all to yourself. And while that isn't always possible in health care today, studies show that when it is, such an accommodation isn't just more comfortable—it can be better for your recovery too.
Fortunately, two recent initiatives at Monmouth Medical Center have increased the number of private rooms available to hospital patients in Monmouth and Ocean counties. The medical center's main campus in Long Branch has announced the opening of a new Surgical Unit featuring 15 well-appointed private rooms, many with ocean views. And its Southern Campus in Lakewood is undergoing a major renovation that will yield 54 private rooms in the Medical/Surgical unit and 10 in Critical Care.
The new Long Branch unit, located on the sixth floor of the hospital's Greenwall Wing, offers advanced monitoring equipment and technology and a highly skilled nursing staff board-certified in the care of surgical patients and the acutely ill.
"It was designed to meet the needs of our patients and incorporate the latest research findings in an optimal patient healing environment and clinical care delivery," says Frank J. Vozos, M.D., FACS , the medical center's president and CEO . "The transformation from semiprivate to private rooms is part of our strategic plan to continue to transform the delivery of quality care for our patients."
The new surgical unit fits in with the medical center's role as the region's leader in surgical services. Its highly skilled team of surgeons has quickly adopted the latest surgical innovations, including robotic surgery, laparoscopic gastrointestinal/colorectal procedures and endovascular aneurysm repair. Today the department offers a minimally invasive surgery program that ranks among the nation's most experienced.
Last year, the medical center opened a new wing featuring modern and spacious private rooms with homelike amenities, a centrally located nurses' station and ample room for visitors. The exceptional unit set the standard for the medical center's private room initiative. T he hospital also expanded its Eisenberg Family Center, adding several spacious, private postpartum rooms and an additional newborn nursery.
In Lakewood, the renovation enables the medical center to unveil new private rooms for all overnight stays. "We are steadfast in our commitment to provide quality, patient-centered care," says Michael Mimoso, MHSA , FACHE, president and CEO of the medical center's Southern Campus. "Private patient rooms are proven to reduce the risk of hospitalacquired infections and help patients heal."
Amenities in the redesigned rooms will include flat-panel TV s, an updated nurse call system and special features for geriatric patients, including brighter lighting, safer beds and more security.
The rooms are the second phase of an ambitious three-phase renovation project at the Southern Campus. The main lobby face-lift was completed earlier this year, and the final phase—renovating the grounds, parking, lobby area and entrance to Outpatient Services on Route 9— is under way.
To learn more about services available for you or your family at Monmouth Medical Center, please call 888.724.7123.