5 Outdoor Activities We Love
Our counties are packed with green grass, scenic waterways and open spaces where you can soak up fresh air. Head out and enjoy the great outdoors!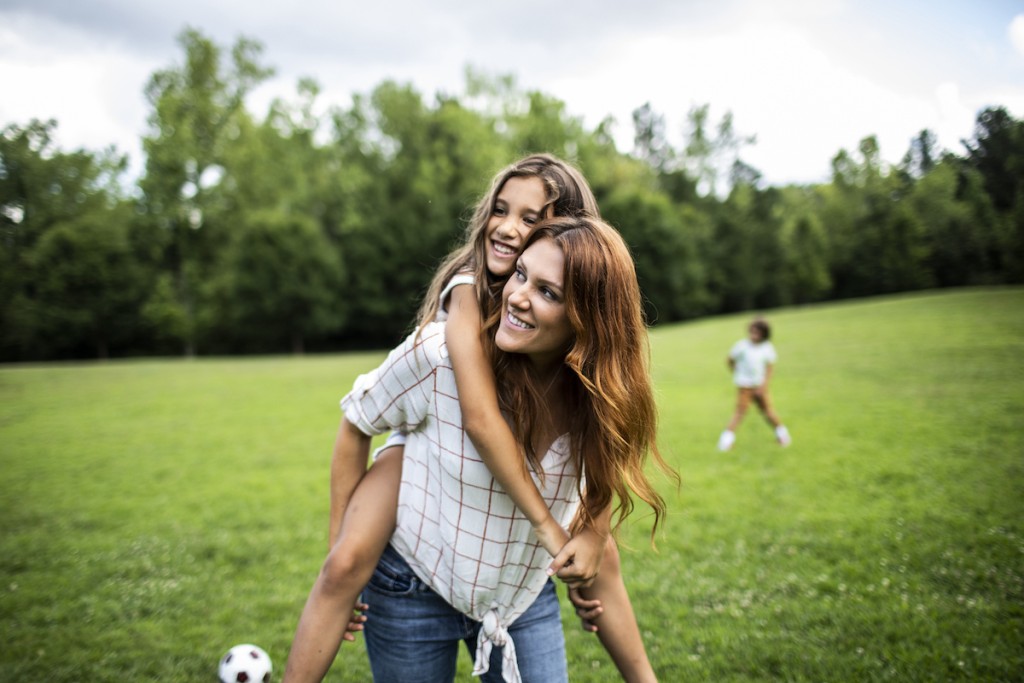 CANOEING/ KAYAKING:
MORRIS:
EWIS MORRIS COUNTY PARK
270 Mendham Rd. Morristown
LEE'S COUNTY PARK MARINA
443 Howard Blvd., Mount Arlington
SILAS CONDICT COUNTY PARK
100 Kinnelon Rd. Kinnelon
TOURNE COUNTY PARK
McCaffrey Ln. & Old Denville Rd., Denville
PEQUANNOCK VALLEY PARK
Marvin Rd. and Alexander Ave., Pompton Plains
HOPATCONG STATE PARK
260 Lakeside Blvd. Landing, Ledgewood
SPLITROCK RESERVOIR
420 Splitrock Rd., Rockaway
ESSEX:
SOUTH MOUNTAIN RESERVATION
Cherry Ln., West Orange
VERONA PARK
Bloomfield Ave. and Lakeside Ave., Verona
ESSEX COUNTY ENVIRONMENTAL CENTER
621 Eagle Rock Ave., Roseland
BIKING:
Cyclists (and horseback riders, joggers and hikers), rejoice! The impressive 35-mile Patriots' Path is an outdoor enthusiast's paradise and extends across the entirety of Morris County, from East Hanover to Washington Township. The trail system is comprised of biking, hiking and equestrian paths, and includes plenty of open green spaces to enjoy. It links several watersheds, historic sites and other points of interest in the area, and connects the Lenape Trail in Essex County to Allamuchy State Park in Sussex County.
FISHING:
Known more for water skiing, tubing and wakeboarding, Morris County's Budd Lake is the spot for schools of both small- and large-mouth bass just waiting to tug at your line. There's also the 2,600-acre Lake Hopatcong, which boasts some of the state's best freshwater fishing. You'll be sure to reel in trout, hybrid stripers and catfish, to name a few.
Over in Essex County, there are plenty of trout to catch at Verona Park Lake. This smaller body of water (about 13 acres) is great for amateur fishers and kids looking to cast a line from the shore.
Don't forget that a New Jersey fishing license is required for anyone between the ages of 16 and 70. Fees are $22.50 for ages 16 to 64 and $12.50 for 65 to 69. To obtain a license, visit nj.gov/dep/fgw/fishneed.htm.
GOLF:
Practice your putts and straighten out your swing at one of the driving ranges in Morris and Essex or head straight to the course— there are several greens to choose from in our area.
MORRIS:
ANCHOR GOLF CENTER
21 Rte. 10 E. Whippany
973.887.0898
anchorgolfcenter.com
BERKSHIRE VALLEY GOLF COURSE
28 Cozy Lake Rd., Oak Ridge
973.208.0018
berkshirevalleygc.com
FLANDERS VALLEY GOLF COURSE
81 Pleasant Hill Rd., Flanders
973.584.5382
flandersvalleygc.com
KNOLL GOLF CLUB WEST
990 Greenbank Rd., Boonton
973.263.7110
knollgolfclub.com
KNOLL GOLF CLUB EAST
1130 Knoll Rd., Lake Hiawatha
973.263.7115
knollgolfclub.com
MEADOWS GOLF CLUB
79 Two Bridges Rd., Lincoln Park
973.696.7212
meadowsgolfcourse.com
MT. FREEDOM GOLF
1275 Sussex Tpk., Randolph Township
973.895.9898
mtfreedomgolf.com
PINCH BROOK GOLF COURSE
234 Ridgedale Ave., Florham Park
973.377.2039
pinchbrookgc.com
SUNSET VALLEY GOLF COURSE
47 W. Sunset Rd., Pompton Plains
973.835.1515
sunsetvalleygc.com
TWIN WILLOWS PAR 3 GOLF
167 Ryerson Rd., Lincoln Park
973.692.0179
twinwillowspar3.com
ESSEX:
CEDAR HILL COUNTRY CLUB
100 Walnut St., Livingston
973.992.4700
cedarhillcc.com
EAST ORANGE GOLF COURSE
440 Parsonage Hill Rd., Short Hills
973.379.7190
eastorange-nj.gov
FRANCIS A. BYRNE GOLF COURSE
1100 Pleasant Valley Way, West Orange
973.736.2306
essexcountyparks.org/golf
HENDRICKS FIELD GOLF COURSE
220 S. Franklin Ave., Belleville
973.751.0178
essexcountyparks.org/golf
MILLBURN MUNICIPAL GOLF COURSE
335 White Oak Ridge Rd., Millburn
973.379.4156
twp.millburn.nj.us/recreation
WEEQUAHIC PARK GOLF COURSE
1 Thomas Carmichael Dr., Newark
973.926.2520
essexcountyparks.org/golf
PARKS:
You may love spending time in your yard, but the county's greenery scene is not to be missed. Head to one of the many parks in the county, where you can take a leisurely stroll along a well-manicured path, ride your bike, launch a canoe or kayak or try your hand at fishing.
MORRIS:
CENTRAL PARK
85 S. Jefferson Rd., Whippany
CENTRAL PARK OF MORRIS COUNTY
1 Governor Chris Christie Dr., Parsippany
GREAT SWAMP NATIONAL WILDLIFE REFUGE
32 Pleasant Plains Rd., Basking Ridge
HACKLEBARNEY STATE PARK
119 Hacklebarney Rd., Long Valley
HEDDEN COUNTY PARK
124 Reservoir Ave., Randolph
HURD PARK
W. Blackwell St. & Park, Heights Ave., Dover
JAMES ANDREWS MEMORIAL COUNTY PARK
W. Hanover Ave., Randolph
LEWIS MORRIS PARK
270 Mendham Rd., Morris Township
LOANTAKA BROOK RESERVATION
468 South St., Morristown
MAHLON DICKERSON RESERVATION
955 Weldon Rd., Jefferson Township
MINNISINK COUNTY PARK
Minnisink Rd., Jefferson
MORRISTOWN NATIONAL HISTORICAL PARK
30 Washington Pl., Morristown
OLD TROY COUNTY PARK
335 Reynolds Ave., Parsippany
SCHOOLEY'S MOUNTAIN COUNTY PARK
91 E. Springtown Rd., Washington Township
SILAS CONDICT COUNTY PARK
100 Kinnelon Rd., Kinnelon
TOURNE PARK
89 Norris Rd., Denville
ESSEX:
BECKER PARK
Locust Ave. and Eagle Rock Ave., Roseland
BELLEVILLE PARK
343 Belleville Ave., Belleville
BRANCH BROOK PARK
Lake St. & Park Ave., Newark
BROOKDALE PARK
Watchung Ave., Bloomfield
CEDAR GROVE PARK
199 Fairview Ave., Cedar Grove
EAGLE ROCK RESERVATION
Eagle Rock Ave. & Prospect Ave., West Orange
GLENFIELD PARK
115 Bloomfield Ave., Montclair
GROVER CLEVELAND PARK
Brookside Ave. & Runnymede Rd., Essex Fells
HILLTOP RESERVATION
255 Fairview Ave., Verona
IRVINGTON PARK
Grove St. & Lyons Ave., Irvington
KINGSLAND PARK
258 Rutgers Place, Nutley
KIP'S CASTLE PARK
22 Crestmont Rd., Verona
MILLS RESERVATION
Normal Ave. and Reservoir Dr., Cedar Grove
MONTE IRVIN ORANGE PARK
S. Center St. and S. Harrison St., Orange
RIVERFRONT PARK
Raymond Blvd. and Brill St., Newark
SMITH FIELD PARK
Rte. 46, Parsippany
SOUTH MOUNTAIN RESERVATION
South Orange Ave. & Cherry Ln., West Orange
VAILSBURG PARK
S. Orange Ave., Newark
VERONA PARK
411 Bloomfield Ave., Verona
WATSESSING PARK
Bloomfield Ave. and Conger St., Bloomfield
WEEQUAHIC PARK
Elizabeth Ave. and Meeker Ave., Newark
WEST ESSEX PARK CONSERVANCY
Eagle Rock Ave. and Passaic River, Roseland
YANTICAW PARK
Centre St. and Park Dr