5 Salons For A Cool Kid's Haircut
The pros at these Bergen shops will give your child a stylish new look for class picture day.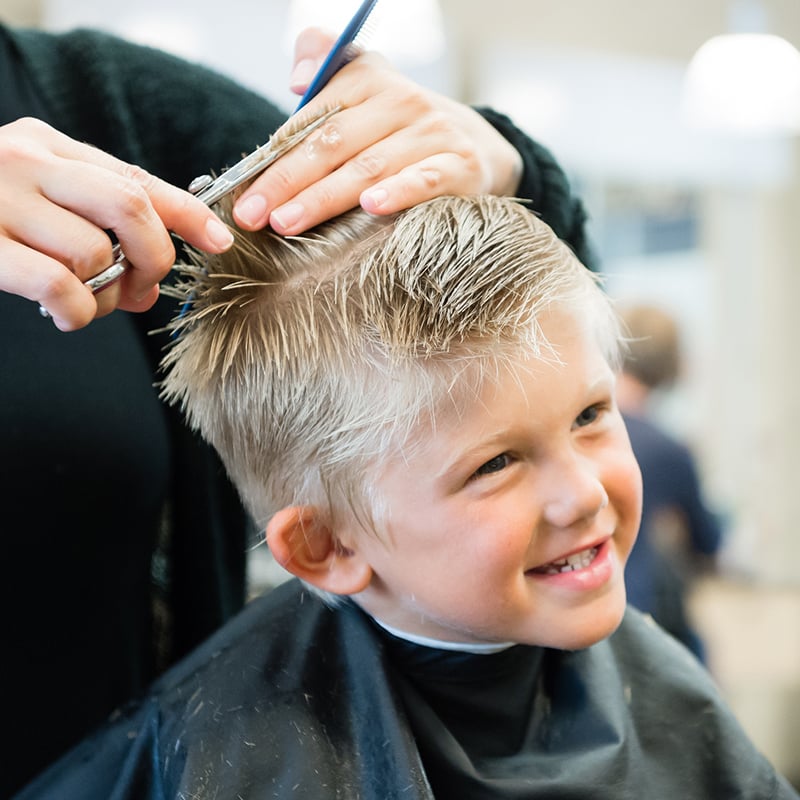 Your kid returned to class this week with the coolest backpack and new notebooks, and he or she probably rocked all the latest looks and trending sneakers as well. But one thing that could've easily slipped past back-to-school prep is a new hairdo for the first day—and that's OK.
Rather than rush to cut your kid's hair, your best bet is to pick a pro who specializes in youth haircuts. (Save those at-home clippers for future touch-up jobs.) After all, you want little Tommy or Sally to be a knockout for class photos—National School Picture Day is Sept. 14, folks!
Check out these five Bergen County salons, each of which will make your son or daughter look like a star:
Cookie Cutters, Edgewater, Mahwah. This chain is one of the most trusted names in children's haircuts. They cater to all kids and students who are looking for anything from haircuts and braiding to styling and shampoo…and much more!
*68 The Promenade, Edgewater, 201.917.3723; 380 Rte. 17, Mahwah, 201.642.4142
Little Joe & John's Barbershop, Glen Rock. Fathers and sons have been coming to this shop since 1964. The stylists here perform a variety of services, including haircut designs, spikes, fades, trims and more.
*223 Rock Rd., Glen Rock, 201.652.8977
Lon's Family Haircuts, Closter. They have two locations in town, but you'll want to book an appointment for your little ones at the Closter Dock Road shop, which specializes in professional cuts and other hair services for kids.
*243½ Closter Dock Rd., Closter, 201.767.7173
Snips for Pips, Ridgewood. The stylists here have been cutting kids' hair for more than three decades. While you'll appreciate the cuts, the kids will love the toys, games, video games and more that keep them occupied.
*20 S. Broad St., Ridgewood, 201.612.7477
Union Haircutters & Planet Kidz, Rutherford. This shop specializes in every type of hair, giving all customers—especially children—the best salon experience. They perform a full slate of services from cuts to coloring in a fun and colorful environment.
*325 Union Ave., Rutherford, 201.939.4442
Where is your favorite kids' salon in Bergen County? Tell us on Instagram @bergenmagnj.