5 Video Game Shops To Check Out In Bergen
The gamer in your crew will find retro and current video games, consoles and more at these locally owned shops.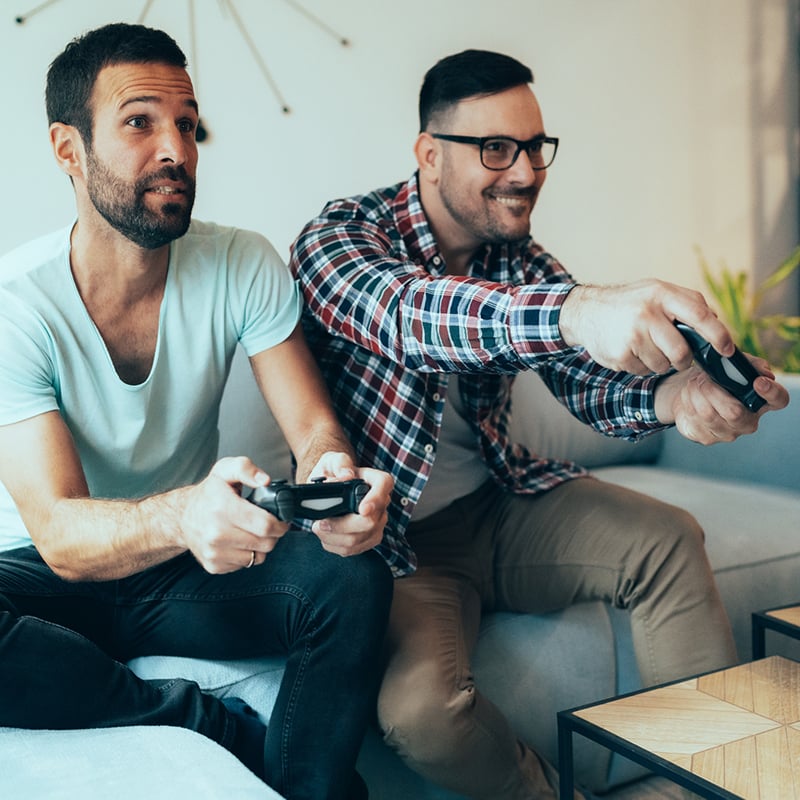 School has started and schedules are busier, but let's be honest—your kid is still going to be on their screen. But give them a pass to play their games until their heart's content on Sept. 12, National Video Games Day. Video games are an $385 billion industry, so hey, it's not like your child is the only one doing it!
There are tons of locally owned game shops in Bergen where you can stock up on games—from old-school Mario Kart or Pacman to 21st-century Fortnite and virtual reality—as well as consoles and accessories. Here are a few worth checking out. Pro tip: Make sure your kiddo gets their gaming on after they're done with their homework…
The Game Zone, Hillsdale. This long-running, family-owned shop has established itself in the Pascack Valley as specialists in "new and pre-owned games, systems and accessories from all generations throughout the history of gaming," says its site. Here's where you'll find brand-spankin' new games the day they're released, and retro games and consoles that come with a pre-owned guarantee. Best yet? They match GameStop's prices.
*106 Broadway, Hillsdale, 201.358.6800
MNM Party Store, Fair Lawn. Specializing in party supplies for kids as well as Pokémon trading card parties (they're typically held once a week during the school year!), this store also has action figures and video games for all types of gamers.
*10-16 River Rd., Fair Lawn, info@mnmpartystore.com
The Retro Game Cave, Ridgefield. If you're an '80s or '90s kid and haven't been here yet, what are you waiting for? This is the place for nostalgia video games that work with the original Nintendo NES, Super Nintendo, Sega Genesis, Gameboy, Nintendo 64, GameCube, PlayStation, PS2 and Original Xbox. This small-but-mighty shop also has more current games for the tween or teen in your life.
*649 Bergen Blvd., 1st Floor, Ridgefield, 201.679.5966
The Side Scrollers, East Rutherford. This place is more than just a shop—it's a community of like-minded gamers who come together to play games, trade cards and make friends. You can also trade-in used video games or consoles for store credit or cash. They do birthday parties too!
*116 Park Ave., East Rutherford, 201.267.6332
Zonk's POP Culture World, Little Ferry. You'll never know what you'll find on a trip to Zonk's, as they get in new (or pre-owned) games, wrestling figures, Pokémon cards and other toys on the daily. One of their highlights is their video game assortment, from Xbox to PlayStation to even old-school handheld Gameboys.
*171 Main St., Little Ferry, 973.851.5047
What's your favorite video game and video game spot in Bergen? Tell us on Instagram @bergenmagnj.