6 Back-to-School Tips
When you kid returns to the classroom this fall, here's your homework: keep them healthy!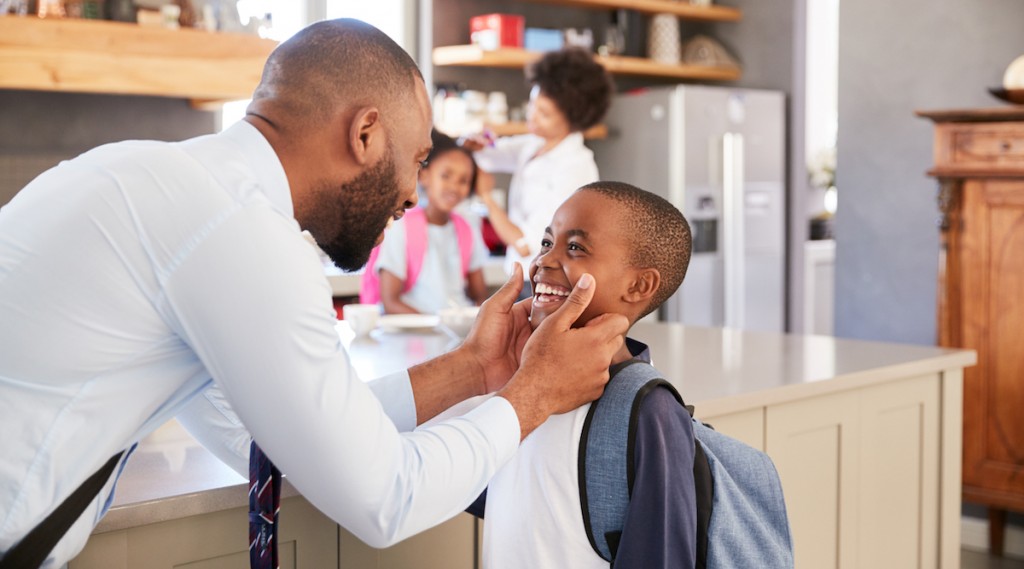 AS EVERY PARENT JOYFULLY KNOWS and every kid morosely acknowledges, it's time to head back to school. Along with acquiring new clothes and freshly sharpened Number 2 pencils, parents need to take steps to ensure that children make their reluctant transition from summer to school in the best possible health. Uzma Hasan, M.D., division chief of Pediatric Infectious Diseases at Saint Barnabas Medical Center, offers six pointers:
Prepare for the physical. Most children have their regular physical exam with their pediatrician at this time of year, and Dr. Hasan recommends that parents go in prepared. "Write down your concerns ahead of time—anxiety in preschool, a chronic illness, going out for sports—and bring them up. It's the pediatrician's best opportunity to connect you with the right advice," she says.
Get those shots. Make sure your child is adequately protected with his or her age-appropriate vaccinations. "If you've got a college-bound student, ask about meningitis and pertussis vaccines," says the doctor. "And all kids need the flu vaccine prior to flu season."
Coach kids on proper hygiene. Bacteria and viruses love back-to-school time, as kids in close quarters are one of their prime breeding grounds. "Talk about meticulous handwashing both inside and outside the school setting, when coming in from playing outside, before eating, after using the restroom and after sneezing," Dr. Hasan says. By meticulous she means "at least 20 seconds of scrubbing. Teach them to sing through their ABC's before they are done. Carrying some hand sanitizer is not a bad idea either. When children come home from school, have them wash their hands and change their clothing."
Help them get their Zzzz's. "Kids who are always on their phones all summer may not be getting enough sleep," she says. "Try to enforce a better sleep routine before that first day of school so they're accustomed to getting eight to 10 hours per night."
Keep kids home when they're ill. "If your child is sick, don't send him or her to school," says the doctor. "The risk of spreading the infection is high." Fever is one clear indication—any child with a temperature over 100.4 should be kept at home, she adds. Also, children experiencing diarrhea or vomiting need to be symptom-free for 24 hours before it's safe for them to return to school.
Stock your school nurse's office. If your child has seasonal or food allergies, asthma, diabetes or other chronic illnesses, make sure the school nurse knows about the condition and is supplied with an EpiPen, an inhaler or whatever the child may need in an emergency.
TO LEARN MORE ABOUT SAINT BARNABAS MEDICAL CENTER, GO TO RWJBH.ORG/SBMC. TO SHARE THIS ARTICLE WITH A FRIEND OR TO RECOMMEND IT ON YOUR FACEBOOK PAGE, VISIT MSXHEALTHANDLIFE.COM.