6 Tastes Worth a Trip
Foodies, pack your bags! These half-dozen culinary experiences are good enough—and distinctive enough—to beckon you across the seas.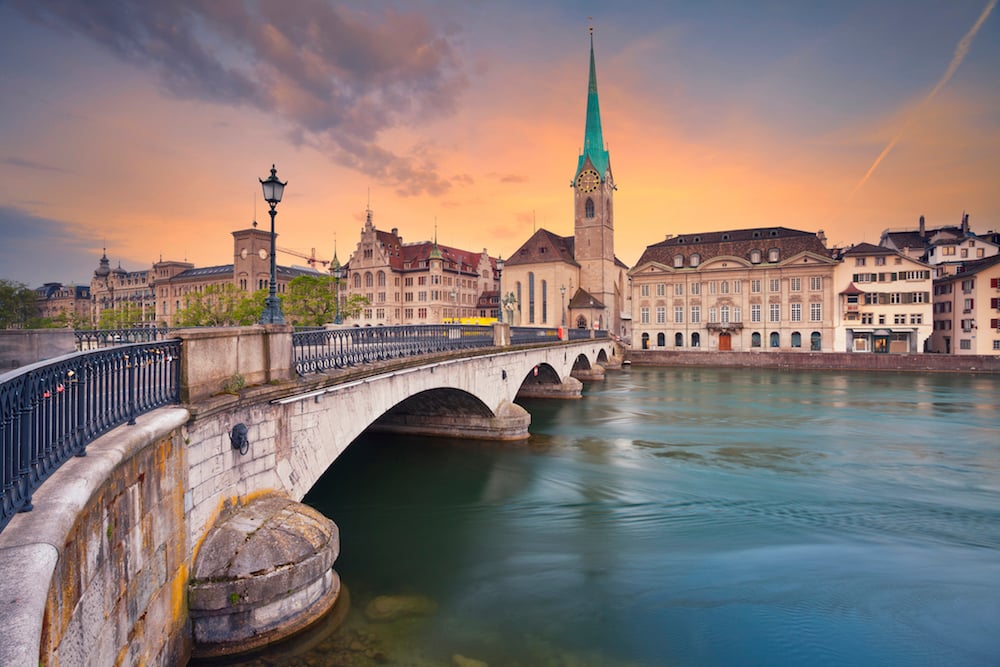 Let's be honest: When you travel, there's little more important than the food. A great deal of pride and artistry goes into sourcing, preparing and serving a region's signature food, and tourism is all about embracing new experiences in a new landscape. What better way to enjoy a place than by savoring the delicious food item it's proudest of? So here's a quick world tour of tastes your buds will remember forever.
CHOCOLATE IN ZURICH
It's a simple fact that the Swiss are the inventors and purest purveyors of milk chocolate. But Zurich is where you'll find the richest and most coveted chocolates of them all. Home to notable industry names such as Max Chocolatier and Lindt, the area is known for brisk Alpine air that is said to create better pasture conditions that help the local cows produce denser-than-usual milk for Swiss chocolate making. For an immersive experience into the world of this delicious art form, Lindt offers private tours and chocolate-making classes at its factory in Kilchberg, adjacent to Lake Zurich on the outskirts of the city. Your Lindt Chocolate Experience ticket includes a short film on the history of chocolate-making, a "buffet" of 30 different chocolate varietals to taste-test and a crash course on how to experience chocolate using all five senses, guided by a Maître Chocolatier. Sweet!

LEMONS IN SORRENTO
Say ciao to the world's freshest citrus fruits when you jet over to the southern Italian countryside, home to the culinary world's most superior lemon, the Femminello Sorrentino. Lemons from the Sorrento region near Naples are plumper and more acidic than those on the neighboring Amalfi Coast, making them a beloved ingredient in the dishes of five-star chefs (Food Network's Giada De Laurentiis is a known fan). In season all year, these yellow beauties are hailed for their unique tanginess. While you'll find these lemons being used for a light splash of citrus on grilled swordfish or as the star of a moist lemon torte, skilled foodies flock to Sorrento to sip a fresh-pressed batch of limoncello, an Italian liqueur made from the steeped oils of fresh lemon peels and grappa (or vodka, for a modern spin). To get your sip of this popular dessert drink, order it at any fine-dining restaurant in Sorrento or head to Limonoro, a limoncello distillery in town where each bottle is made from hand-peeled lemons fresh-picked from trees along the coast. It offers customers samples galore and education on the limoncello-making process.

JALAPEÑO PEPPERS IN CHIHUAHUA
Vamanos! If you're a fan of everything spicy, a trip to Chihuahua, Mexico's No. 1 district for the cultivation of jalapeños, is a must. While the area is known for its massive cathedrals, Chihuahua's more hidden regions along its scenic Copper Canyon mountain range have bustling agricultural fields that produce the spicy things, along with myriad other peppers long prevalent in Mexican—and now in American—cuisine. Delete your Yelp! app and opt to spend your meals trekking in a week-long food tour such as Blue Corn Express, which takes you into the kitchens of several Chihuahua restaurants. Pick the brains of northern Mexican chefs who use local jalapeños in everything from grab-and-go burritos to more refined dishes such as a traditional carne
asada.

PRETZELS IN BERLIN
Whether you prefer them from a cart on a busy Manhattan intersection or bite-sized and dipped in beer cheese with a local brew, pretzels are the ultimate salty snack. But there's no place better to enjoy one than in the pretzel's homeland: Germany. The best of these twisted treats (called brezels by locals) hail from Berlin, and are by far the fluffiest and saltiest of their kind. Visit Deutschland's capital and you'll be surrounded by hundreds of pretzel bakeries where you can stop by for a steamy, buttery bite. And while you may have snacked on varieties in the U.S. such as cinnamon-sugar or almond-crusted, serious street foodies who make the trip to Berlin can be caught snapping photos of pretzels with poppy, sunflower and pumpkin seeds. To get a firsthand look at the traditional style of German pretzel-making, stop by the Brezel Company, which claims to be one of the few bakeries still using a traditional dough recipe for its pretzels. Pop in for one of Brezel's bread master-pieces and a photo op with its giant wall of cool-ing pretzels for the picking.

KONA (COFFEE) IN KONA
It's a given that a trip to Hawaii includes getting sand between your toes on some of the most gorgeous beaches imaginable, but the Aloha State also offers breathtaking views of its local coffee farms. The Kona district of the Big Island is where Kona coffee is cultivated in orchards, and a trip to the region also provides views of the Mauna Loa volcano, which gives the land an immensely rich soil. Coffee lovers across the globe visit Kona to sip a fresh-ground cup brewed from local beans grown under the Hawaiian sunshine—they create a distinctly nutty taste. To get an up-close-and-personal look at the process from bean to brew, hop on one of the Kona Historical Society's "living history" coffee farm tours. You'll spend the day learning about Kona's coffee history, as actors in traditional Hawaiian farm outfits enact the labors that took place on the farms decades ago. You can freely explore the rows of coffee trees and, of course, perk up with a cup of hot, 100-percent pure Kona coffee.

GREEN TEA IN WAZUKA
Umami is the newest flavor to be discovered amongst the basic tastes, but you're probably very familiar with its savory flavor (think mushrooms, aged cheeses and tomatoes). The biggest source of umami, which is Japanese for "good taste," however, is green tea. Tea aficionados should make the trip to Wazuka near Kyoto, affectionately known as "Japan's most beautiful tea town," where Uji matcha (the base for all green tea products) is plentiful on sprawling nearby farms that have been operating for as long as 800 years. Visitors looking for a piping-hot cup of the green stuff can take a private tour of a farm or participate in a two-week-long master class on tea presented by the Global Japanese Tea Association in Wazuka. You'll experience the tea-making process, from hand-picking tea leaves to meeting the professional farmers who have perfected the art of cultivating matcha to sampling the fruits of your labor in a traditional Senchado tea ceremony.