7 Outdoor Activities We Love
Our county is packed with green grass, great waterways and open spaces where you can soak up fresh air. So slather on some sunscreen and enjoy Mother Nature!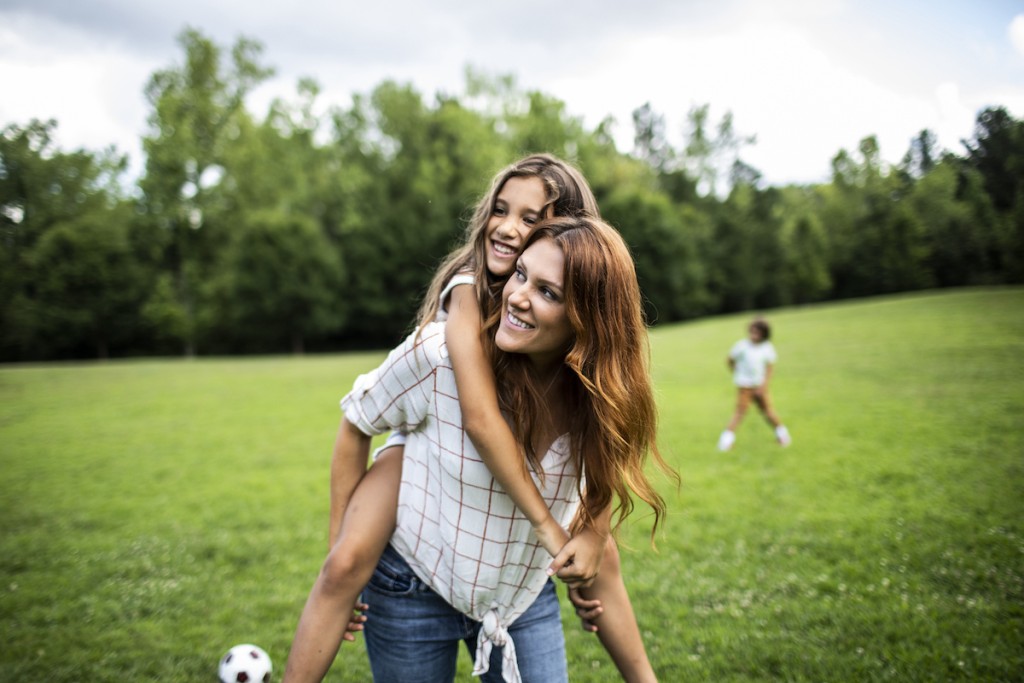 CANOEING/KAYAKING:
A CANOE TO YOU
Keyport
732.765.9342
acanoetoyou.com
BAYSHORE WATERFRONT PARK
Port Monmouth
732.787.3033
monmouthcountyparks.com
DEAL LAKE DOCK CO.
Asbury Park
MANASQUAN RESERVOIR KAYAK RENTAL
Howell
732.919.0996
monmouthcountyparks.com
MANASQUAN RIVER VIA THE HOWELL PARK GOLF COURSE
Farmingdale
732.938.4771
monmouthcountyparks.com
MANASQUAN RIVER GREENWAY
Farmingdale
732.462.7286
monmouthcountyparks.com
PADDLE OUT
Manasquan
732.223.3131
paddleoutmanasquan.com
PADDLE TIME KAYAKS
Multiple locations along the
Shark River
Neptune
732.449.2593
paddletimekayaks.com
RED BANK MARINA
Red Bank
732.741.3320
redbankmarina.org
SANDY HOOK KAYAKS
Sandy Hook
732.708.4004
sandyhookkayaks.com
THOMPSON PARK MARLU LAKE
Lincroft
732.842.4000, ext. 4312
monmouthcountyparks.com
TURKEY SWAMP PARK
Freehold
732.462.7286
monmouthcountyparks.com
BOATING:
ATLANTIC HIGHLANDS

CLASSIC BOAT RIDES
732.337.9292
classicboatrides.com
DOROTHY B.
732.616.8378
dorothyb.com
MI-JO
732.872.0121
njfishing.com/mi-jo
BELMAR

CELTIC STOIRM CHARTERS
732.742.9276
celticstoirm.com
FIN-OMINAL FISHING CHARTERS
732.489.1463
finominalcharters.com
KATIE H SPORTFISHING
908.600.6413
katiehsportfishing.com
PARKER PETE'S FISHING
732.496.5028
parkerpetefishing.com
SHARK INLET CHARTERS
732.513.3895
sharkinletcharters.com
TERI JEAN II
732.280.7364
terijean.com
XTC SPORTFISHING
732.616.3763
xtcsportfishing.net
CAPTAIN CAL II
732.977.2020
captaincal2.com
OCEAN EXPLORER
848.565.0519
oceanexplorerbelmar.com
BRIELLE
BOGAN'S DEEP SEA FISHING CENTER
732.528.5014
bogansbasin.com
HIGHLANDS
JUST ONE MORE
908.472.2684
just1morecharters.com
NETKEEPER SPORTFISHING
862.222.0913
REEL FUN SPORTFISHING
908.421.4761
reelfunsportfishing.com
SANDY HOOK FISHING ADVENTURES
848.218.2425
SCALES N TALES CHARTER BOAT FISHING
908.477.7537
sntfishing.com
KEYPORT

DOUBLE DOWN II SPORT FISHING CHARTERS
908.915.6416
doubledown2.com
PAPA'S ANGELS CHARTERS
973.277.3096
MANASQUAN
JENNY LEE SPORTFISHING
732.995.7879
jennyleesportfishing.com
MIDDLETOWN
CHARTER SAILS
732.801.7472
chartersails.com
TAGGED FISH CHARTERS
732.895.7830
taggedfishcharters.com
NAVESINK YACHTS
732.671.9358
navesinkyachts.com
BIKING:
It's tough to beat a leisurely bike ride along the Shore, and with cyclist-friendly streets along boardwalks, there's plenty of room to roll. But if you'd rather avoid the beach crowd, Monmouth has plenty of trails for all skill levels to enjoy. The Edgar Felix Memorial Bikeway (pick up entry points in Allenwood and Manasquan), for instance, is 5.4 miles of trails that take riders through historic neighborhoods and deep into forests, ending at Allaire State Park. For a longer ride, the 22-mile Henry Hudson Trail (trail heads in Freehold and Highlands) is a scenic route that cuts into wetlands and passes many fields and streams. The Union Transportation Trail (access points in Freehold), meanwhile, follows the path of a former railroad and includes a 9-mile stretch of gravel terrain for stronger riders.
FISHING:
The Manasquan Reservoir in Howell is a good place to catch largemouth bass as well as bullhead catfish, muskie, sunfish, bluegill and black crappie. Angling for bluefish, striped bass or summer flounder? Head to the Navesink River, which runs about 8 miles through Monmouth County. Don't be surprised to find a largemouth bass on your line at Assunpink Lake, which sits between Allentown and Upper Freehold. Hybrid striped bass, catfish and bluegill are also plentiful here.
Don't forget that a New Jersey fishing license is required for anyone between the ages of 16 and 70. Fees are $22.50 for ages 16 to 64 and $12.50 for 65 to 69. For information, visit nj.gov.
HORSEBACK RIDING:
Saddle up and get ready for the ride of your life! Monmouth County has plenty of paddocks where residents can go to watch, groom and learn to ride these excellent equines.
AYMAR HORSE FARMS
38 Harbor Rd., Morganville
732.591.9600
baymarfarms.com
BEACON HILL SHOW STABLES
55 Laird Rd., Colts Neck
732.332.0800
beaconhillstables.com
BELLA ROSA RIDING ACADEMY
151 Oak Glen Rd., Howell
732.938.5445
bellarosara.com
CIRCLE A RIDING ACADEMY
116 Herbertsville Rd., Howell
732.938.2004
FREE SPIRIT FARM
187 Siloam Rd., Freehold
732.637.9686
freespiritfarmnj.com
GOOD TIMES FARM
278 Jackson Mills Rd., Freehold
732.409.2882
goodtimefarm.com
HAPPY TAILS THERAPEUTIC RIDING
381 Rte. 537 W., Colts Neck
908.839.7660
HIGHLAND FARM
180 Whipporwill Valley Rd., Atlantic Highlands
732.576.8911
highlandfarmsnj.com
KNIGHTSBRIDGE FARM
77 Montrose Rd., Colts Neck
732.747.3909
knightsbridgefarms.com
LANCASTER EQUESTRIAN
181 Whipporwill Valley Rd., Atlantic Highlands
732.421.6791
lancasterequestrian.com
NEVERGREEN FARM
395 Casino Dr., Farmingdale
732.462.8377
PAINTED PONY RIDING ACADEMY
80 Obre Rd., Colts Neck
732.771.3962
paintedponynj.com
SANDSTONE STABLES
121 Five Points Rd., Colts Neck
732.674.3203
sandstonestablesnj.com
SERENITY AT LAST FARM
1064 Maxim Southard Rd., Howell
732.216.1364
serenityatlastfarm.com
STARGATE FARM
631 Rte. 524 Allentown
732.740.3981
STONEHENGE STABLES
145 Mercer Rd., Colts Neck
732.409.3800
stonehengestables.com
SUNNYSIDE EQUESTRIAN CENTER
628 Middletown-Lincroft Rd., Lincroft
732.224.1367
THE EQUESTRIAN EXPERIENCE
121 Five Points Rd., Colts Neck
908.334.1042
theequestrianexperience.com
TRUE CONNECTIONS STABLE
211 Bennett Rd., Freehold Twp.
732.492.0133
trueconnectionsstable.com
GOLF:
Practice your putts and straighten out your swing at one of the driving ranges in the county or head straight to the course—there are several open-to-the-public greens to choose from in our area.
BEL-AIRE GOLF COURSE
3120 Allaire Rd., Wall
732.449.6024
belairegolfcourse.com

CHARLESTON SPRINGS GOLF COURSE
101 Woodville Rd., Millstone
732.409.7227
charlestonsprings.com
COLTS NECK GOLF CLUB
50 Flock Rd., Colts Neck
732.303.9330
coltsneckgolfclub.com

CREAM RIDGE GOLF COURSE
181 Rte. 539, Cream Ridge
609.208.0050
creamridgegolfcourse.com

CRUZ GOLF COUNTRY CLUB
55 Birdsall Rd., Farmingdale
732.938.3378
cruzgolfcc.com
GAMBLER RIDGE GOLF CLUB
121 Burlington Path Rd., Cream Ridge
609.758.3588
gamblerridge.com
HOMINY HILL GOLF COURSE
92 Mercer Rd., Colts Neck
732.462.9222
hominyhill.com

HOWELL PARK GOLF COURSE
405 Squankum Yellowbrook Rd., Farmingdale
732.938.4771
howellpark.com
KNOB HILL GOLF CLUB
1 Shinnecock Dr., Manalapan
732.792.7722
knobhillgolfclub.com
PEBBLE CREEK GOLF CLUB
4130 Rte. 537 E., Colts Neck
732.303.9090
pebblecreekgolfclub.com
PINE BROOK GOLF COURSE
1 Covered Bridge Blvd., Manalapan
732.536.7272
pinebrookgolfcourse.com
QUAIL RIDGE GOLF WORLD
1770 Rte. 34, Wall
732.681.0918
quailridgegolfworld.com

SHARK RIVER GOLF COURSE
320 Old Corlies Ave., Neptune
732.922.4141
monmouthcountyparks.com
SPRING MEADOW COURSE
4181 Atlantic Ave., Farmingdale
732.449.0806
springmeadowgc.com
SUNEAGLES GOLF CLUB
2000 Lowther Dr., Eatontown
732.389.4300
suneaglesgolf.com
WILLIAM F. LARKIN AT COLONIAL TERRACE
1003 Wickapecko Dr., Ocean
732.775.3636
colonialterracegolf.com
PARKS:
You may love spending time in your yard, but the county's greenery scene is not to be missed. Head to one of the many parks in the county, where you can take a leisurely stroll along a well-manicured path, ride your bike, launch a canoe or kayak or try your hand at fishing.
ATLANTIC HIGHLANDS
MOUNT MITCHILL SCENIC OVERLOOK
460 Ocean Blvd.
732.872.0336
COLTS NECK
DORBROOK RECREATION AREA
353 County Rd. 537
732.542.1642
FREEHOLD TOWNSHIP
For parks information call
732.294.2190
DUCHESS COURT
20 Duchess Ct.
DURAND PARK
225 Randolph Rd.
GREENTREE PARK
75 Coldspring Rd.
MEDFORD PARK
1 Medford Blvd.
MICHAEL J. TIGHE PARK
65 Georgia Rd.
OPATUT PARK
458 E. Freehold Rd.
ORCHARD HILLS PARK
145 Joysan Ter.
SANDY BROOK PARK
10 Parkside Ave.
SARGENT PARK
50 Sargent Rd.
STONEHURST PARK
240 Stonehurst Blvd.
TURKEY SWAMP PARK
200 Georgia Rd.
732.462.7286
WHITTIER OAKS PARK
500 E. Freehold Rd.
WOODCREST PARK
55 Spruce St.
WOODGATE PARK
100 Ticonderoga Blvd.
WYNNEFIELD PARK
130 Hibernia Way
HIGHLANDS
GATEWAY NATIONAL RECREATION AREA
26 Hudson Rd.
732.872.5970
HENRY HUDSON TRAIL POPAMORA POINT
369 Shore Dr.
732.495.2115
HOLMDEL
HISTORIC LONGSTREET FARM
44 Longstreet Rd.
732.946.3758
HOWELL
MANASQUAN RESERVOIR
311 Windeler Rd.
732.919.0996
LINCROFT
SUNNYSIDE RECREATION AREA
628 Middletown-Lincroft Rd.
732.224.1367
THOMPSON PARK
805 Newman Springs Rd.
732.842.4000, ext. 4312
LONG BRANCH
SEVEN PRESIDENTS OCEANFRONT
221 N. Ocean Ave.
732.229.0924
MANALAPAN
MONMOUTH BATTLEFIELD
16 Rte. 33
732.462.9616
MANASQUAN
FISHERMAN'S COVE
383 Third Ave.
732.922.4080
MARLBORO
BIG BROOK
521 Rte. 520
732.842.4000
MATAWAN
CHEESEQUAKE STATE PARK
300 Gordon Rd.
732.566.2161
MIDDLETOWN
DEEP CUT GARDENS
152 Red Hill Rd.
732.671.6050
HARTSHORNE WOODS PARK
307 Navesink Ave.
732.872.0336
HUBER WOODS PARK
25 Brown's Dock Rd.
732.872.2670
TATUM PARK
151 Red Hill Rd.
732.671.6050
MILSTONE
PERRINEVILLE LAKE
143 Baird Rd.
732.842.4000
OAKHURST
WELTZ PARK
650 W. Park Ave.
732.229.7025
OCEANPORT
WOLF HILL RECREATION AREA
3 Crescent Pl.
732.229.7025
PORT MONMOUTH
BAYSHORE WATERFRONT PARK
719 Port Monmouth Rd.
732.787.3033
UPPER FREEHOLD
CLAYTON PARK
202 Davis Station Rd.
609.259.5794
CROSSWICKS CREEK
Rte. 537
609.259.5794

UNION TRANSPORTATION TRAIL
114 Jonathan
Holmes Rd.
609.259.5794
WALL
ALLAIRE STATE PARK
4265 Atlantic Ave.
732.938.2371
SHARK RIVER
1101 Schoolhouse Rd.
732.922.4080