8th Annual SkimBash – Skimboarding Contest!
Sea Bright is hosting its annual action-packed 2-day event, SkimBash, on the Jersey Shore!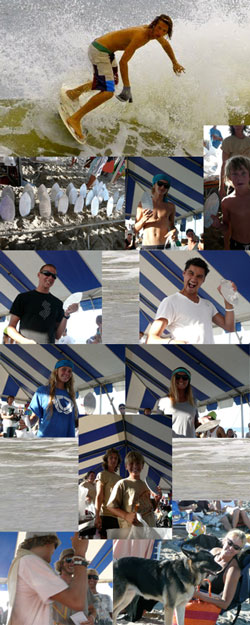 Sea Bright is hosting its annual action-packed 2-day event, Skimbash, which is the premier Pro/Am skimboarding contest on the Jersey Shore. It takes place in Sea Bright, NJ at the Sea Bright Municipal Beach (behind Borough Hall). Parking is at the Municipal Beach parking lot in the center of town. Skimboarders of all ages, whether a beginner or a professional, are invited to show off their skills on the water glazed sand for a chance to win prizes and some cash!
The June SkimBash is part of the official Skim USA contest schedule (points will be awarded), whereas the September SkimBash is Skim USA-sanctioned (but not for Skim USA points). This event takes place on June 25-26, 2011 and September 10-11, 2011. This two-day event features preliminary heats on Saturday and semi-finals/finals on Sunday.
If you think you want to get your "feet wet" and can compete with the best of them then be prepared to spend the entire day at the beach. Sign-in begins Saturday at 8 a.m. and the contest will end around 5 p.m. both days. The deadline to register is June 23rd for the June contest and September 8th for the September contest. So hurry up and join in on the fun because there are absolutely no beach entries and late entries are subject to a $10 additional fee.