A Better Lifestyle, a Better Life
Rosemarie Cristofolo spent 11 years dealing with complication after complication from her polycystic kidney disease—until 2018, when she received a life-saving kidney transplant at Saint Barnabas Medical Center.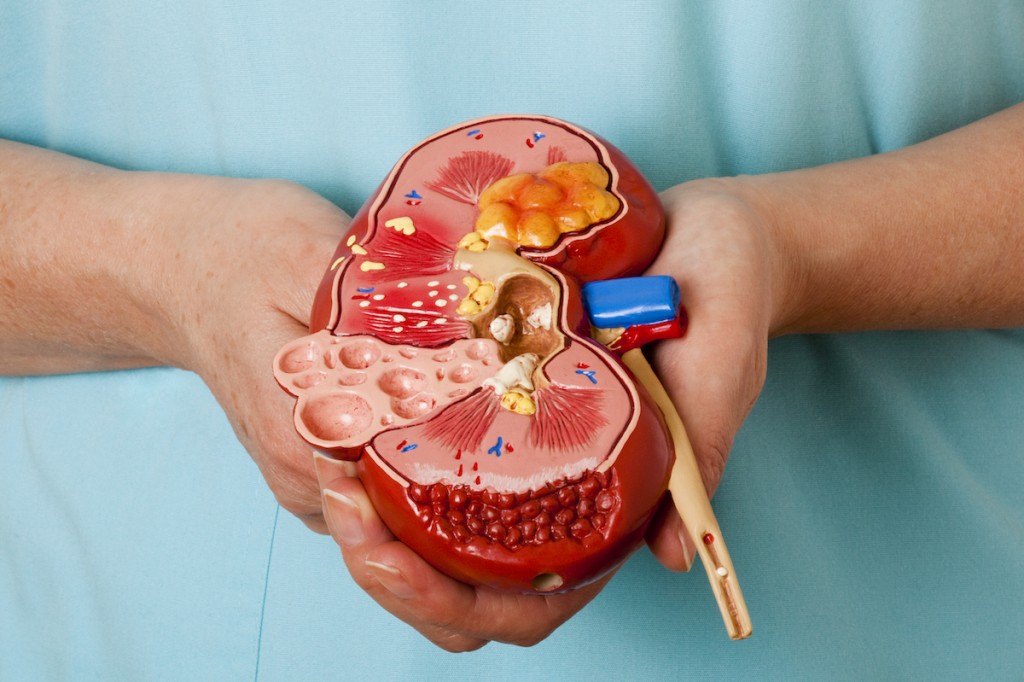 Rosemarie Cristofolo had spent much of her adult life in and out of the hospital. She was diagnosed at age 16 with PKD, polycystic kidney disease, which she had inherited from her father, but lived an active and normal life as a busy mother of two. But at around age 45, Cristofolo's creatinine levels were really high, and she knew it was just a matter of time before she would need kidney dialysis.
But what she really needed was a kidney. From 2007 to 2011, Cristfolo found herself in and out of the hospital and undergoing various procedures. She did thrice-weekly dialysis, had a permacath and then two fistulas inserted and also was rushed to the ER after her peritoneal catheter caused a blockage and perforation in her small bowel intestine. "I was in the hospital all summer until September, lost over 35 pounds and had to undergo physical therapy to regain strength and balance," she says. "It was horrible, but I survived!"
By 2012, Cristofolo's heart was weakening, she had to endure a longer cycle of dialysis (sometimes even overnight) and the transplant program at the hospital she was at got suspended. It was time to move onto a better option.
"My good friend from dialysis, a highly-sensitized patient like me, transferred to SBMC and received a successful transplant within a year," she says. "Both she and my husband told me to register there too, so I thought, 'If she can get a transplant, so can I!'" Finally, in January 2018, Cristfolo transferred her care and registered on the transplant list with SBMC.
That August, a few weeks after another emergency room visit, Cristofolo received a call from SBMC that there was a potential donor for her. "I, of course, accepted the organ, and it was a perfect match. We couldn't believe it!" she says. On Oct. 30, she underwent a successful kidney transplant.
"I went through eleven years on kidney dialysis, two brushes with death, 10 trips to the ER, numerous surgeries, trips to the cardiac catherization lab, infections, two failed fistulas and little or no hope of ever getting a kidney transplant," she says. "But the team at Saint Barnabas Medical Center truly saved my life."
A TRANSPLANT TEAM:
Cristofolo received her transplant at the Renal and Pancreas Transplant Division at Saint Barnabas Medical Center, which performs more kidney transplants per year than any other center in the tri-state area. "We have a large, experienced and multi-disciplinary team consisting of not just transplant physicians and surgeons but also nurse coordinators, nurse practitioners, pharmacists, social workers, dietitians, assistants and other caregivers to help our patients deal with their renal disease and get a kidney transplant," says Francis Weng, M.D., Chief of the Renal and Pancreas Transplant Division at Saint Barnabas Medical Center. This division also includes The Living Donor Institute, which facilitates living donor kidney transplants. A kidney from a living donor has additional benefits because the organ typically works right away and lasts longer, says Dr. Weng. But regardless if the donor is living or deceased, more than 90 percent of kidney transplant patients at SBMC still have a functioning kidney after three years.
Successful kidney transplant recipients will have to take medications to prevent their immune system from rejecting the new organ, but will no longer need to be tethered to dialysis multiple times a week. "For most patients, transplant offers not just a longer life, but also a better quality of life," Dr. Weng says.
And as Cristofolo says, if you need a transplant, you want to make sure you're going to the best transplant center possible. "I'm very proud of our transplant team," Dr. Weng concludes. "Over the past 20 or so years we have really grown from being a smaller, community-based transplant center to being a large referral center for complicated cases from the tri-state area."
---
To learn more about kidney transplant services at Saint Barnabas Medical Center, call 888.409.4707 or go to rwjbh.org/sbmckidneytransplant.