A Better View of Seizures
Video EEG helps doctors diagnose and treat epilepsy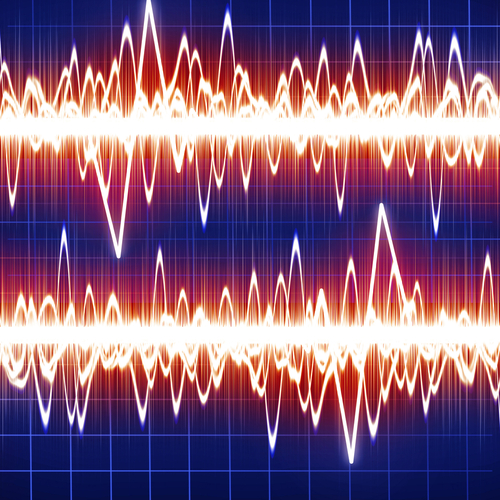 Is it epilepsy? That's the question doctors must answer when they evaluate a patient with a seizure disorder. And a special tool helps them make that call. Epilepsy is a chronic neurological condition marked by abnormal electrical activity in the brain that causes seizures and involuntary changes in body movement or function, sensation, awareness or behavior. It's often diagnosed with an electroencephalogram (EEG), which records brain-wave patterns in much the same way an electrocardiogram records heart rhythms. But sometimes an EEG alone isn't enough, and doctors turn to video EEG, which matches up the record of brain-wave activity created by the EEG with a video of the patient.
POWERFUL DIAGNOSTIC TOOL
"Changes in brain waves don't always result in seizures, and not all seizures are caused by epilepsy," says Carlos Lastra, M.D., a pediatric neurologist at The Children's Hospital at Saint Peter's University Hospital and medical director of pediatric diagnostic neurology at The Epilepsy Center at Saint Peter's. As he explains, neurologists use video EEG to help make a direct correlation between brain-wave patterns and external signs of seizures—and to rule out other disorders such as cardiac arrhythmia or narcolepsy that can look like epilepsy.
"Video EEG says yes or no to epilepsy," says Dr. Lastra. Patients can be connected to an EEG and videotaped from 24 hours to a week or more, depending on the circumstances, says Jeffrey M. Politsky, M.D., neurologist and medical director of adult diagnostic neurology at The Epilepsy Center at Saint Peter's. The longer tests are usually for patients in an intensive care unit. Short-term tests of a day or two require the patient to stay within one room of the hospital so he or she can be constantly videotaped. For the patients' comfort and convenience, the rooms have a TV, VCR/DVD player and a computer hookup. "Otherwise healthy patients bring in work, movies and books to help pass the time," Dr. Politsky says. When the patient is a child, one parent is required to stay with him or her throughout the test, says Dr. Lastra.
ASSESSING EPILEPSY
The doctor can view the EEG readings side by side with the videotape either in real time (if necessary for critical care) or after the test period. And besides being a diagnostic tool, video EEG can also be useful in patients already known to have epilepsy. "We use it to learn how stable the disorder is and if the patient is a candidate for a reduction in edication," Dr. Politsky says. "We also can see if the patient is having more seizures than we know, because there are often seizures that one can't see and that the patient isn't even aware of."
The hospital is expanding the center further in the second quarter of 2011. Saint Peter's is already a Level 4 epilepsy center—the highest rating available from the National Association of Epilepsy Centers. That means it has a full-time dedicated, specially trained staff, and it is able to offer the most complete range of available evaluative and surgical treatments for epilepsy. "We want to build up this high-level epilepsy unit even further," says Dr. Politsky. "We hope to offer special treatment programs focusing, for example, on women with epilepsy, emergency room treatment of those with the condition, and patients with epilepsy who also have mood disorders."
There's a big need for these services. "Epilepsy is an undertreated problem," says the doctor. "It has been estimated to affect 1 percent of the population, but it's probably more like 1.5 percent. That means about 100,000 people in New Jersey and maybe 250,000 in the tristate area. That's why Saint Peter's is striving to offer the fullest and finest services in epilepsy care."
RELATED ARTICLE: Take a closer look at several types of imaging technology that help doctors see inside your body to diagnose disease.