A Busy Facility Makes News
As these reports attest, there's a lot going on at Saint Barnabas Medical Center.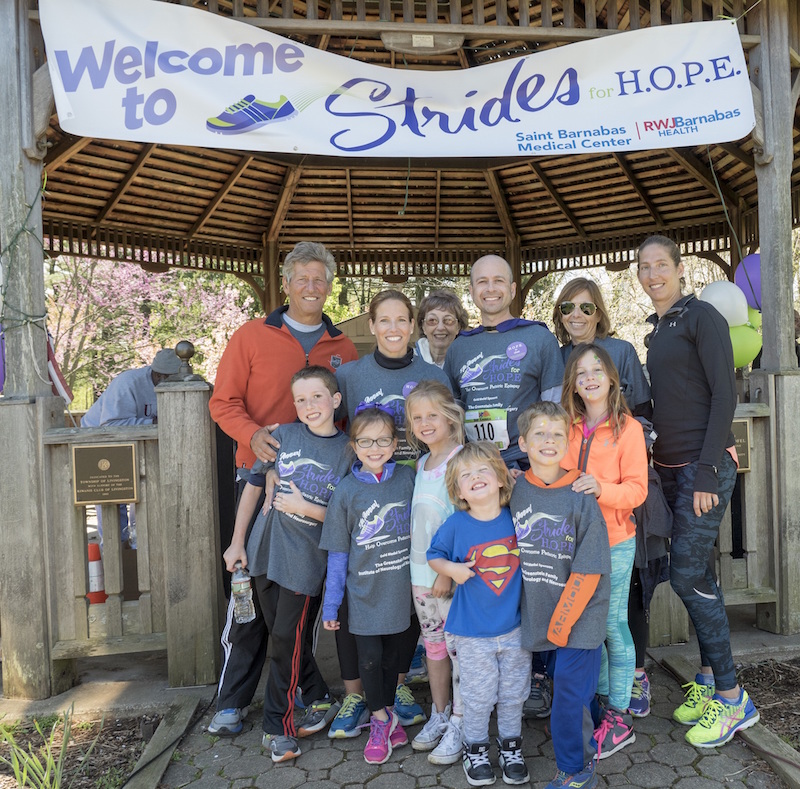 11 A'S IN A ROW
Saint Barnabas Medical Center recently received an "A" rating for safety and quality from the Leapfrog Group. It was the 11th survey in which SBMC received the highest rating, making it the only hospital in Essex County and one of just 63 in the nation to do so.
The Leapfrog Group is a national nonprofit organization committed to improving the quality and safety of American health care. It was founded in 2000 by large employers and other purchasers of health care. The Leapfrog Hospital Safety Grade, the group's other main initiative, assigns letter grades to hospitals based on their record of patient safety, helping consumers protect themselves and their families from errors, injuries, accidents and infections.
Its flagship survey, the Leapfrog Hospital Survey, collects and reports hospital performance, which helps purchasers to find the highest-value care and gives consumers pertinent information to make informed decisions. This is widely acknowledged as one of the most prestigious distinctions a hospital can receive in the U.S., and in 2016, Saint Barnabas Medical Center was named a Top Hospital for the third consecutive year, showcasing the Medical Center's commitment to patient safety and quality.
A WORLDWIDE LEADER IN HEPATITIS HEALTH CARE
Su Wang, M.D., medical director of the Center for Asian Health, was recently appointed an executive board member for the World Hepatitis Alliance. As a board member, Dr. Wang will be leading the American region in advocating for those living with hepatitis and in the global goal to eliminate viral hepatitis by 2030, as adopted by the World Health Organization in 2016.
HUNDREDS SUPPORT STRIDES FOR H.O.P.E.
Recently more than 800 people came out for the Fifth Annual Strides for H.O.P.E. 5K Run and 2K Family Walk, which raised more than $100,000 to benefit the Pediatric Epilepsy Program at Saint Barnabas Medical Center. The event was started by Marc and Faith Greenstein, whose son Ethan was diagnosed with epilepsy at 6 1/2 months. He's now a delightful 9-year-old, and his parents credit the knowledge, professionalism and compassion of Saint Barnabas Medical Center's epilepsy team with making it possible for Ethan to attend school and summer camp, enjoy beach vacations and reach life's milestones.
Every dollar raised at the event will go toward a more comfortable, kid-friendly environment for children with epilepsy, many of whom require hospitalization for weeks to control their seizures. To learn more or make a donation, please visit barnabashealth.org/strides.
RIGHT HERE, RIGHT NOW
What's happening at Saint Barnabas Medical Center? Quite a lot, as can be seen in the hospital's latest 90-second video commercial. It highlights triplets Cooper, Colby and Chase, born prematurely at just 1 pound each, now thriving 8-year-olds. It introduces Gary, a trumpet player who, thanks to the Living Kidney Donor Program, is off dialysis and back on stage. And it showcases the underconstruction Cooperman Family Pavilion, which will further the Medical Center's ability to provide cutting-edge cancer, cardiac, neonatal, burn medicine and kidney transplant care. You can view the new video commercial, titled "Right Here, Right Now," at rwjbh.org/ saintbarnabas.
You can view the new video commercial, titled "Right Here, Right Now," at rwjbh.org/ saintbarnabas.