A Commitment to Excellence
Monmouth Medical Center earns two prestigious honors from independent watchdog group.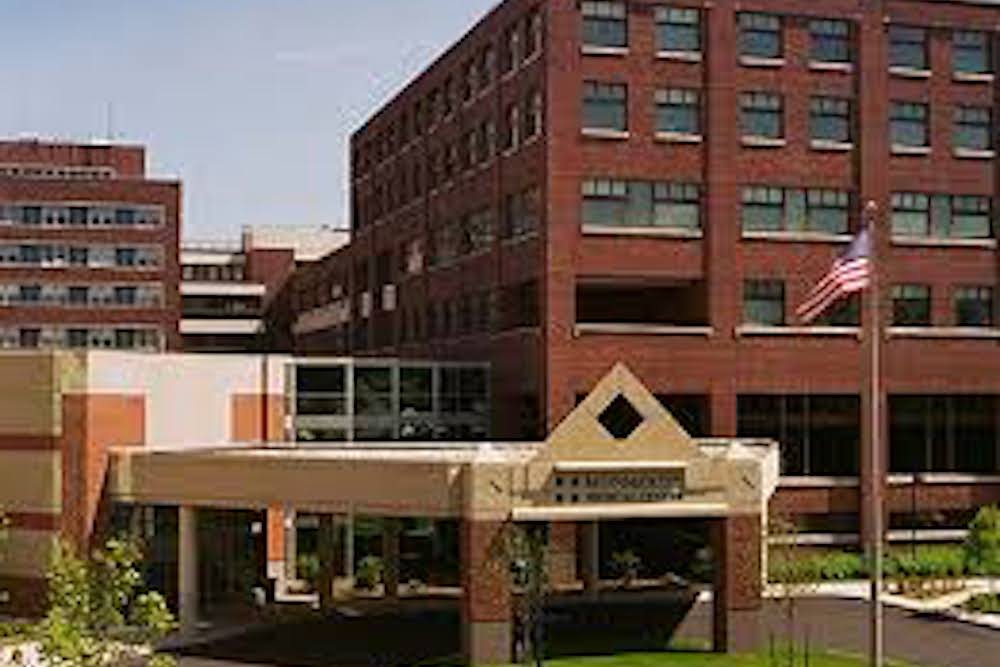 MAJOR MEDICAL CENTERS are tasked not only with taking care of patients today, but also with training the medical students who will care for the patients of tomorrow. Monmouth Medical Center, an RWJBarnabas Health facility, takes both those tasks seriously, committing both financial and personal support to this mission. That support was recently recognized by The Leapfrog Group, an independent hospital watchdog organization.
For the second year in a row, Monmouth Medical Center was named a Top Teaching Hospital. Announced this past December, the Leapfrog Top Teaching Hospital award is widely acknowledged as one of the most competitive honors American hospitals can receive. It is also one of the hardest to achieve. In fact, Monmouth Medical Center was one of only 53 facilities in the country recognized as a Top Teaching Hospital. "Being acknowledged as a Top Hospital is an incredible feat achieved by less than 6 percent of eligible hospitals nationwide," says Leah Binder, president and CEO of The Leapfrog Group. "With this honor, Monmouth Medical Center has established its commitment to safer and higher quality care. Providing this level of care to patients in Long Branch and its surrounding communities requires motivation and drive from every team member."
The Top Teaching Hospital Award follows Monmouth Medical Center's eighth consecutive "A" Hospital Safety Grade, also from The Leapfrog Group. The medical center is the only hospital in Monmouth and Ocean counties to consistently receive an "A" score. Both awards are a testament to the dedication of the physicians, residents, nurses and staff and their commitment to providing the highest quality patient-centered care in the safest environment, says Bill Arnold, president and CEO of Monmouth Medical Center.
"Monmouth Medical Center has a long history as a teaching hospital and our respected reputation as a university-level medical center attracts the top physicians to our teaching faculty," he says. "Our resident physicians and medical students are an integral part of this collaborative approach to achieving superior safety and quality."
Monmouth Medical Center serves as a regional medical campus of Rutgers Robert Wood Johnson Medical School to teach third- and fourth-year medical students. It is a member of the Council of Teaching Hospitals of the Association of American Medical Colleges, a status held by only 400 of the nation's 6,000 hospitals. Its Graduate Medical Education Department offers residency programs in dental medicine, internal medicine, obstetrics and gynecology, orthopedic surgery, pathology, pediatrics, pharmacy, diagnostic radiology and general surgery.
To qualify for the Top Hospitals distinction, hospitals must submit a Leapfrog Hospital Survey and achieve the highest performance scores in its category. The Leapfrog Group considers performance across many areas of hospital care, including infection rates, maternity care, and the hospital's capacity to prevent medication errors. Gathering all that information is a "huge" job, says Kirsten Windos, R.N., M.S.N., administrative director of Quality, Standards and Infection Prevention, who spearheads the nearly four-month application process. But it's worth the effort, she says.
"The award guarantees we are providing a safe environment for our patients, which is a top priority for the hospital," Windos says. "We consider this award very prestigious, and we take a lot of pride in it."