A Cut Above
Forget garden-variety heroes—it's time to try one these sophisticated takes on between-the-bread options.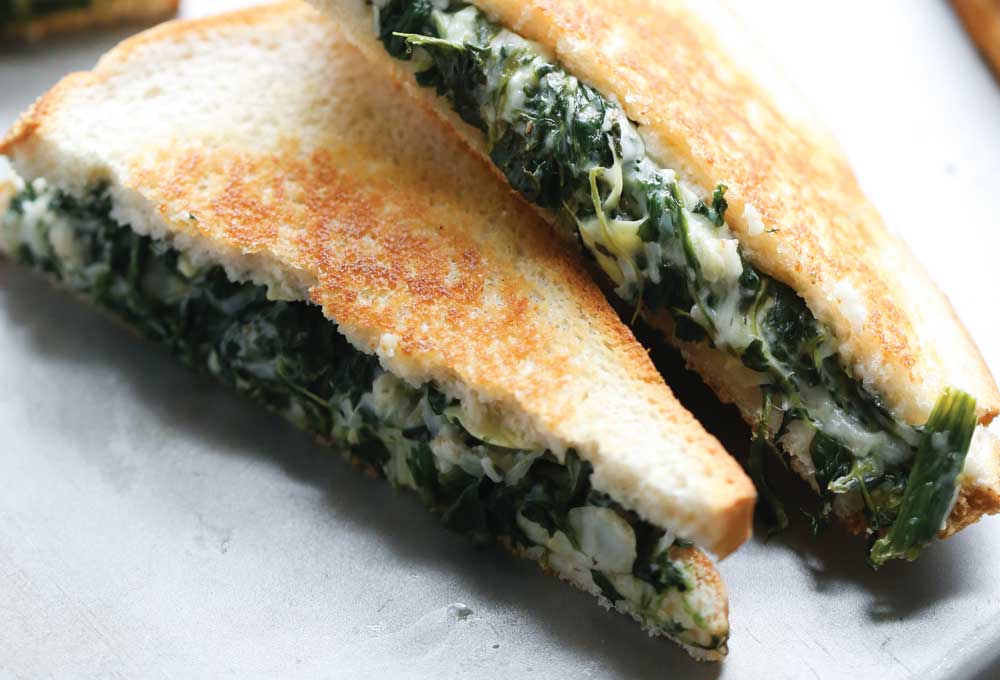 Spinach and Artichoke Grilled Cheese
Yields: 4 sandwiches
Ingredients
6 oz. marinated artichoke hearts, drained
5 oz. frozen spinach, thawed and drained
½ cup mayonnaise
1 clove garlic
​½ tsp. salt
½ tsp. oregano
¾ cup shredded Monterey Jack cheese
4 tsp. butter
8 slices Italian bread
Directions
In a bowl, combine artichokes, spinach, mayonnaise, garlic, salt, oregano and Monterey Jack cheese.
Heat a grill pan over medium heat. Place ½ tsp. of butter on one side of each slide of bread. Place 4 sandwiches buttered side down on hot grill pan. Divide artichoke mixture over each bread half and top with second slice of bread buttered side up.
Toast each sandwich 3 to 4 minutes per side or until golden. Remove and serve.