A Cut Above
Forget garden-variety heroes—it's time to try one these sophisticated takes on between-the-bread options.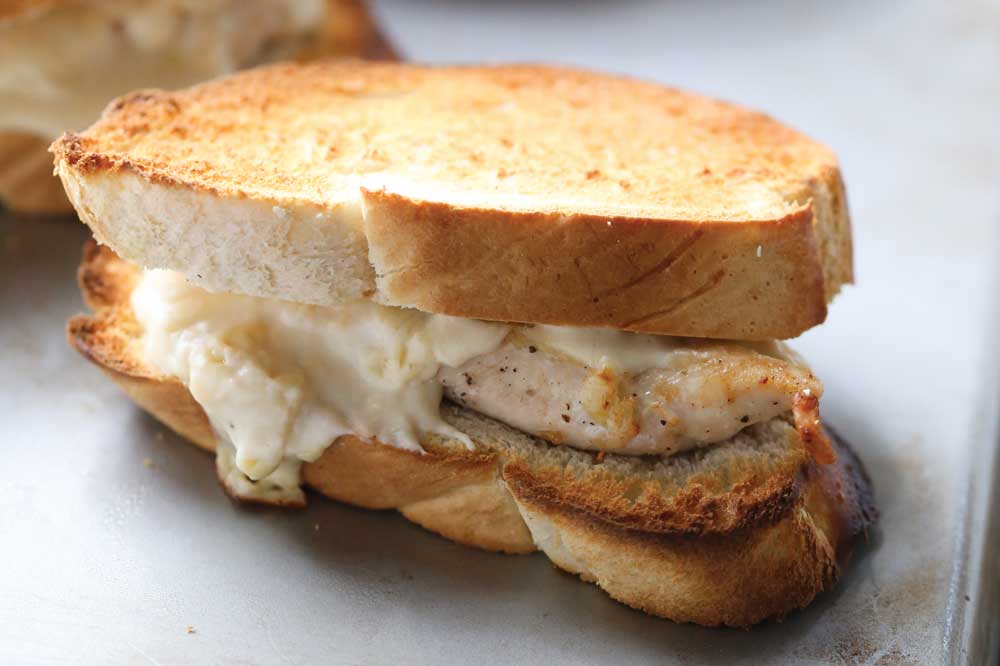 Chicken Alfredo Sandwich
Yields: 5-6 sandwiches
Ingredients
1 tsp. olive oil
½ lb. chicken tenders
salt and pepper
2 cloves garlic, minced
3 Tbs. butter
3 Tbs. flour
1½ cups milk
2 oz. cream cheese
½ tsp. salt
¼ cup Italian blend shredded cheese
¼ cup Parmesan cheese
Italian bread sliced into 10 to 12 pieces
Directions
Heat oil in skillet over medium heat. Sprinkle chicken tenders with salt and pepper and place in skillet. Cook chicken for 4 minutes per side. Remove and let chicken cool.
Meanwhile, melt butter in small saucepan. Whisk in flour and let cook for 1 minute. Whisk in milk, taking care to rid sauce of any lumps. Add cream cheese and continue to whisk until cream cheese is fully incorporated. Season cheese sauce with salt and add shredded cheese. Whisk until smooth and creamy.
Preheat oven to 350°F. Toast bread for 6 to 8 minutes, turning once. Remove bread slices from oven and set the oven to broil.
Halve each chicken tender and place two tenders on half of the bread slices. Spoon cheese sauce over chicken. Broil for 3 minutes, or until cheese is golden and bubbly. Top cheese and chicken with remaining bread slices. Serve.