A Cut Above
Forget garden-variety heroes—it's time to try one these sophisticated takes on between-the-bread options.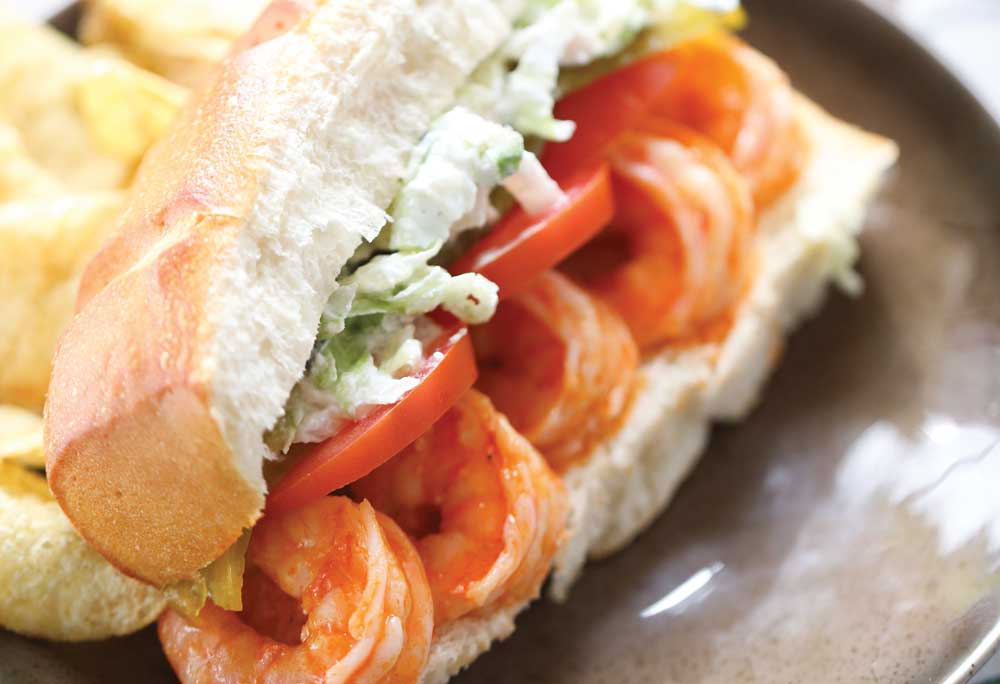 Buffalo Shrimp Po Boy
Yields: 4 sandwiches
Ingredients
1 tsp. olive oil
1 lb. jumbo shrimp
¼ tsp. seasoning salt
1 Tbs. butter
¼ cup Buffalo wing sauce
Slaw
1 cup shredded lettuce
¼ tsp. salt n 1 celery stalk, finely chopped
2 Tbs. chopped green onions
4 oz. crumbled blue cheese
2 Tbs. white vinegar
4 hoagie buns
Toppings
2 Roma tomatoes, sliced
8 sandwich-style dill pickle slices
hot sauce (optional)
Directions
Heat olive oil in a skillet over medium-low heat. Add peeled shrimp seasoned with seasoning salt. Cook 3 to 4 minutes or until shrimp have turned pink. Do not overcook.
In a bowl, melt butter and stir in Buffalo wing sauce. Add cooked shrimp. Set aside.
In a small bowl, combine lettuce, salt, celery, green onions, blue cheese and vinegar.
To assemble, split each hoagie bun. Place shrimp on hoagies and top with tomato slices, 2 pickle slices and about a ¼ cup of slaw.