A Handy Helper for Easier Breathing
People with COPD will welcome this portable device, which can make life more lively.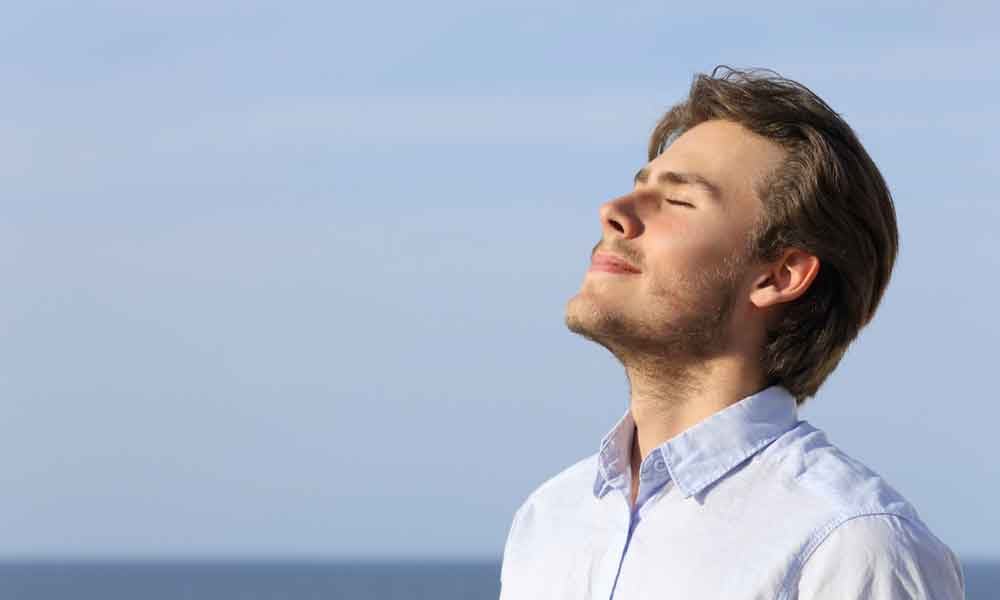 An elephant sitting on your chest? That's the way one TV commercial illustrates how it feels to have chronic obstructive pulmonary disease, or COPD. Whether or not that's quite it, there's no question that having COPD makes life difficult. For some people with the condition, even brushing one's teeth can be a struggle.
More than 11 million Americans suffer from COPD, which involves inflammation and thickening of the airways. It comprises both chronic bronchitis and emphysema, illnesses whose symptoms often overlap. It's no surprise that by far the leading cause of COPD is smoking. Long-term exposure to air pollution, chemical fumes or dust also may contribute to the disease.
The bad news is that there's no cure for COPD. The good news is that often it can be prevented, and even when you have it there are treatments that can mitigate its effects. One exciting treatment aid that makes life easier for people with COPD is the NIOV (non-invasive open ventilation) system, a one-pound wearable, miniaturized ventilation device that has been introduced at Saint Barnabas Medical Center in partnership with Breathe Technologies Inc.
Patients can talk and even exercise while wearing this device clipped onto their belts. And while it's small, the NIOV has been a huge boon for some individuals. "Rarely do we see things that make a truly big difference, but this is one of those things," says Maria Dimi, administrative director of respiratory care and neuro-diagnostics at the medical center. "It's changing lives." NIOV has been integrated into the rehabilitation programs of select patients in the Barnabas Health system for about 18 months. According to Dimi, Saint Barnabas is one of the East Coast's pioneers in implementing the new device.
Not all pulmonary patients are candidates for NIOV, but some have used it during rehabilitation and found it so helpful they have requested it for home use. "Some patients need every little edge to keep them from going back on a respirator," says Dimi. "This can give them that edge."
Physical activity and some form of regular exercise are important for helping these patients improve their long-term health, she adds. Exercise increases their energy so they can, in some cases, resume normal activities. It also helps people maintain a healthy body weight, and it can reduce the frequency of disease-related respiratory issues. Perhaps best of all, in many cases it can brighten one's psychological outlook. So any tool that makes exercise more feasible is important.
"With this device, you can go to the market," says Dimi. "You can take your grandkids to the park. You can live with COPD. Just knowing that has re-energized many of our patients."
To find out more about the treatment of chronic obstructive pulmonary disease at Saint Barnabas Medical Center, please call 1.888.724.7123 or visit barnabashealth.org/sbmc.