A Healthy Dose
With ingredients that soothe a sore throat and boost immunity, this infectious cocktail might be just what the doctor ordered.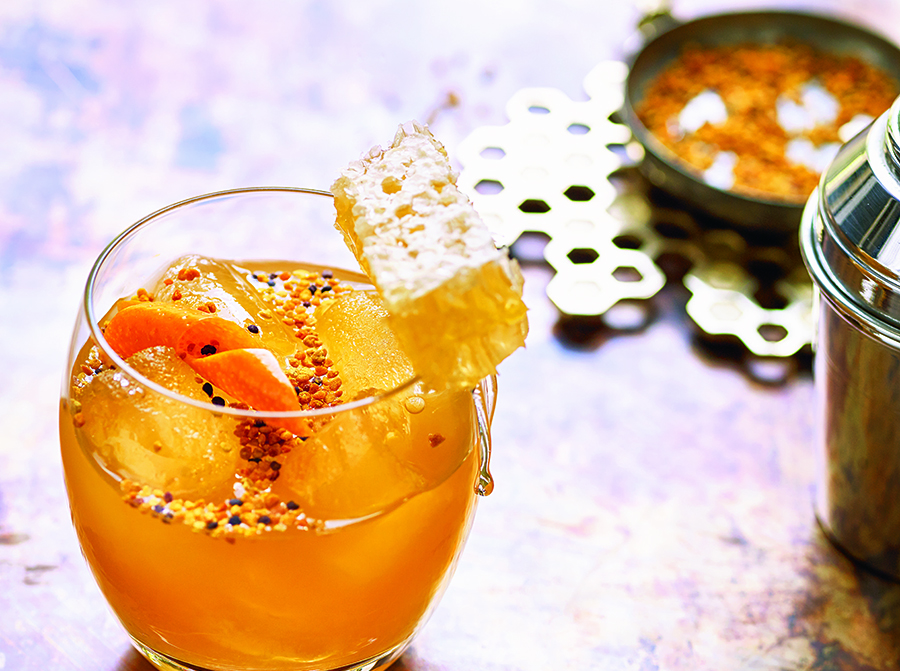 Juicy Penicillin
​Ingredients
1⁄3 cup whisky
3 Tbs. clear honey
¾ cup orange juice
4 tsp. lemon juice
4 tsp. organic apple cider vinegar
6 dashes Angostura bitters
12 drops echinacea tincture (liquid echinacea)
ice cubes
bee pollen, orange peel curls and natural honeycomb, to garnish
Directions
Pour whisky into a cocktail shaker and stir in honey until it has all blended. Next, add the orange juice, lemon juice, apple cider vinegar, Angostura bitters and echinacea. Stir well.
Fill glass with ice cubes, and pour in the penicillin mixture. Garnish with an orange curl, a sprinkle of bee pollen and a piece of natural honeycomb.