A Lasting Legacy
Anne and Sheldon Vogel have given a most generous gift to Monmouth Medical Center.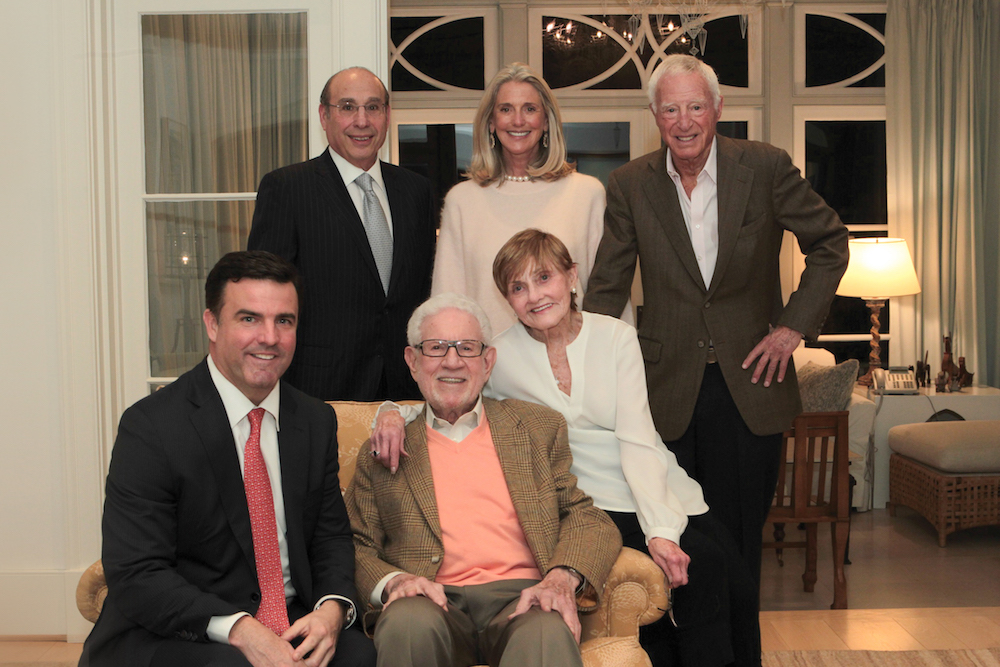 WHEN ASKED ABOUT THEIR MEMORIES of growing up in Long Branch, Anne and Sheldon Vogel often refer to Monmouth Medical Center (MMC) as "Monmouth Memorial Hospital," where they were born. Sheldon's uncles were the owners of Vogel's Department Store on Broadway, where families shopped for everything from appliances to clothes for decades. When Anne recalls her fondest childhood memories, she always includes a story about her father, Police Chief Joseph Purcell, who served Long Branch for more than 30 years. The community has been an integral part of the couple's life together.
Sheldon was a longtime financial executive and Chief Financial Officer of Atlantic Records. He was often on the road for business travel, and Anne loved accompanying him when she was able. Over the years, Anne came to know MMC's Foundation through her leadership and involvement in events at the hospital, now a regional healthcare facility. Since her involvement, she and Sheldon have supported MMC with many generous gifts, including the naming of the Anne Vogel Geriatrics Emergency Medicine Unit in 2017.
When the Vogels heard about plans to develop a new, state-of-the-art outpatient health campus in Tinton Falls, they wanted to become part of this transformational time. They've committed the largest eight-figure gift in the history of MMC. "For us, it's important to make sure that everyone in this community is able to receive great care," says Sheldon. "We hope this investment continues the hospital's ability to deliver to every patient the level of care that we have been able to receive." It's also a way for the Vogels to continue a family tradition. "Growing up with a father and family so entrenched and respected in Long Branch, we are honored to carry on the legacy of serving this community," says Anne.
The Vogels hope their investment will inspire others to give. "The financial investment that the Vogels have made in the future of Monmouth Medical Center is a testament to the power of philanthropy," says Tara Kelly, Vice President of Development. "With the generous commitment of the Vogels and donors like them, we can now expedite this pivotal moment in healthcare and redesign how MMC provides exceptional care to the next generation."
Working alongside Sheldon and Anne has been an honor for the entire leadership team at MMC. "I feel so privileged to have met such genuine people who really care about giving back to their community," says Bill Arnold, President of the Southern Region for RWJBarnabas Health. "This incredible personal commitment will absolutely lead the way for creating a paradigm-changing approach to care in this community."
As the time for groundbreaking on the expansive new Tinton Falls campus nears, Sheldon says, "Let's rock and roll!"