A Lasting Legacy
Don Summa is giving back o the hospital that saved his life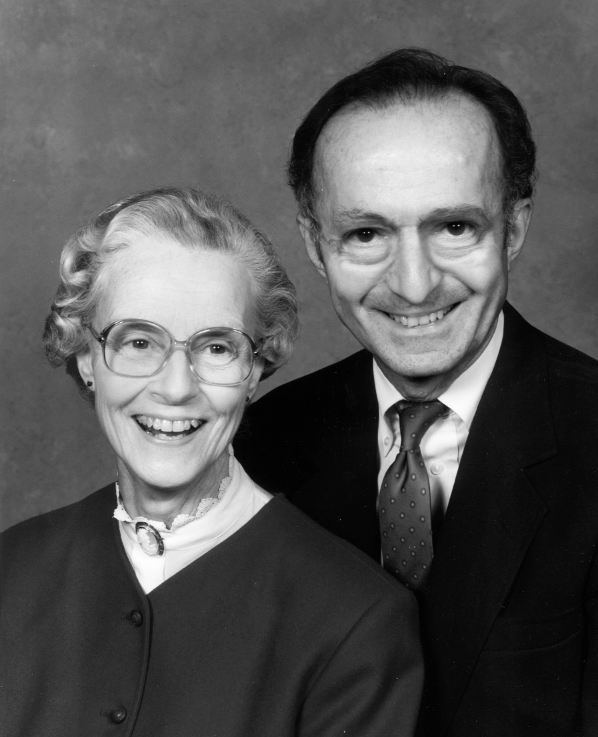 Don J. Summa is a man who has challenge for everyone. After you have lived a long life, as Don has, you've earned the right to tell it like it is. For instance, the way Don talks about his commitment to Monmouth Medical Center (MMC) through a planned gift in memory of his late wife, Helen.
As Don remembers so vividly, the doctors at MMC saved his life after a nearly fatal glider accident. As a result, he established a significant bequest to the hospital to repay the dedication of the medical staff that didn't give up. During Don's recovery, the doctors told Don how they had said to one another during the surgery, "He's gone." Don added, "If they had put down their instruments, no one would have criticized them for giving up, but I wouldn't be alive today. What made them keep going? Dedication. And how do you compensate dedication? Through philanthropy." Don hopes his planned gift will encourage and inspire young aspirants to the medical profession to become residents in internal medicine, which he believes is one of the most important areas of medicine.
Believing that "life is about doing things" and in simple yet eloquent terms, Don describes why it is important to "do something" to support MMC during life and, if one is fortunate enough, also through a planned gift. As the former chairman of the Monmouth Medical Center Foundation (MMCF) board of directors, Don has participated firsthand in the fundraising efforts to support the professional medical staff and services that saved his life. "The only way that MMC can continue into the future is to get donations from people who believe in our mission," Don says. "We would love to have the money now, but a legacy gift is a different matter since it doesn't affect your current income, forces the government to rebalance your estate taxes based on your charitable donations, and benefits your heirs."
Making His Decision
On the subject of leaving money to charity in addition to his family, Don—a retired CPA and widower with two sons and two grandsons— speaks passionately about the fact that he did not ask his kids for permission to leave a major bequest to MMC, he told them. For Don, his decision was made after weighing his responsibility to society against his responsibility to family: "We are all beneficiaries of living in a caring community, and we have a debt to repay to society."
Don considered a planned gift as soon as he recovered from his accident, but it wasn't until the staff of MMCF approached him for a gift to create the Medical President's Wall that he decided to actually establish and document his planned gift. In doing so, he became a member of the Cranmer Legacy Society. According to Don, if he hadn't been asked, he probably would still be thinking about it. "One of the things that has impressed me in my life is how many things are done for us in which we have no control and by people we don't know," he says. "The people who patched me up after my glider accident were anonymous helpers whom I will never be able to pay back individually, but I can pay them back institutionally— by supporting the medical center where they work, through a planned gift."
Always on the Wall
The President's Wall at MMC recognizes the hospital's great medical team, and Don challenges others to come forward to do the same for the dental and nursing staffs. A planned gift is one that anyone can make and it's easier to do than one might think, he says. One will reap the benefits for the rest of his or her life, in ways never imagined—as Don has. (At age 90, there seems to be no stopping him.)
Don and his fellow members of the Cranmer Legacy Society had the foresight, vision and generosity in establishing their planned gifts for MMC. They are honored each year at a special gathering for Legacy Society members and receive other member benefits. Their names will appear on the newly unveiled Legacy Society sculpture in the hospital's main lobby.
For more information on how to plan a legacy gift, visit estate.gifts/Monmouth.
To learn about establishing a legacy gift for Monmouth Medical Center, call Anne Demesa at 732.322.4292. To share this article with a friend or to recommend it on your Facebook Page, visit monmouthhealthandlife.com.