A Life Saved by Early Screening
A longtime smoker gets free lung cancer screening at SBMC, which finds an early—and curable—tumor.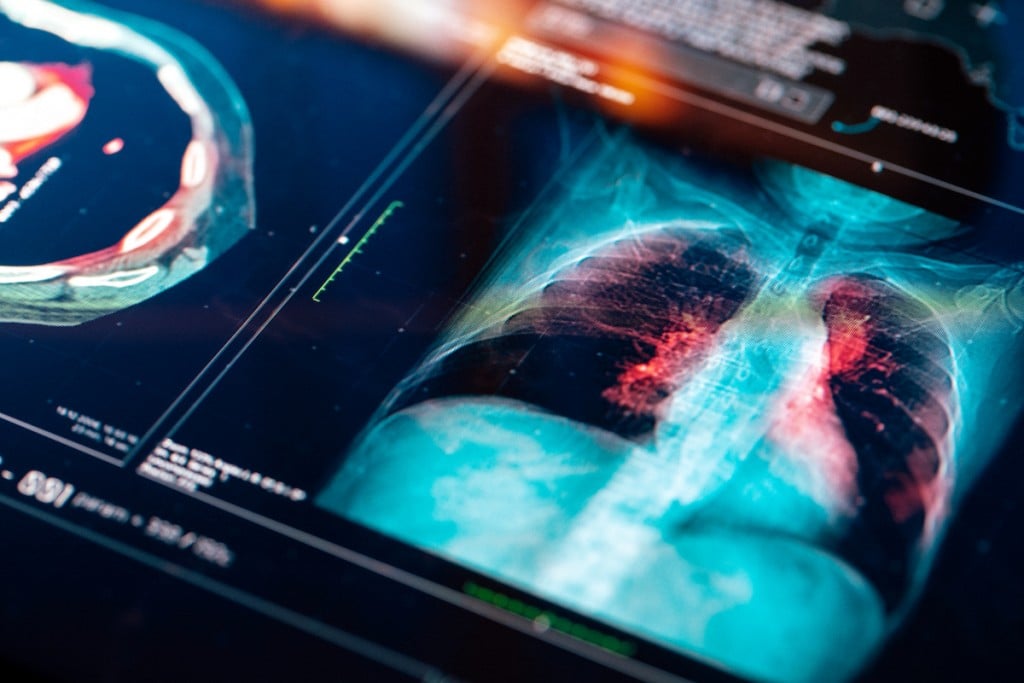 Patronella (Patty) Wolff began smoking at age 15, and smoked for the next 50 years. Now 75, Patty was thus eligible to receive a free, low-dose CT scan every year through The Lung Cancer Institute at Saint Barnabas Medical Center (SBMC), as part of the International Early Lung Cancer Action Program. She had her first screening in 2016, and got one every year until last year. "Last year, I delayed [my screening]," says Patty, who didn't want to make the drive from her new home in Toms River.
But the program's administrators kept urging her to come in, and in the fall of 2020, she finally did. And it's a good thing, because that scan found a small lesion. Fortunately, it was caught early and was diagnosed as a stage 1 cancer because it had not spread beyond the lung. Subruto Paul, M.D., SBMC and RWJBarnabas Health Medical Group thoracic surgeon, was able to remove the tumor, and Patty did not need chemotherapy and radiation. "I was damn lucky," she says. "I am so glad I have the doctors I have. They were right on top of everything."
Lung cancer is the leading cause of cancer death among both men and women, making up almost 25 percent of all cancer deaths, says Killol Patel, M.D., an SBMC and RWJBarnabas Health Medical Group pulmonologist. The goal of the screening program "is to catch lung cancer at an early stage, especially in high-risk groups such as smokers, and to improve their odds of a better outcome. If lung cancer is detected in an early stage, we can offer them treatment options, which can potentially cure them of cancer."
Dr. Paul adds that if everyone who is eligible to be screened gets screened (see sidebar), an estimated 10,000 deaths would be prevented every year. Patty is one of those. "If her tumor had advanced," says Dr. Paul, "she potentially could not be cured with surgery."
Patty's advice for other eligible patients? "Don't procrastinate. Follow through. You never know what's going to happen."
---
Free Lung Cancer Screening For Eligible Patients
The Lung Cancer Institute at Saint Barnabas Medical Center has joined the International Early Lung Cancer Action Program to offer a free, life-saving test for early detection of lung cancer. The free program includes low-dose CT screening for individuals who are at high risk for developing lung cancer:
• Aged 50 to 80
• Current smoker or one who has quit in the last 15 years
• Tobacco history of 20 pack years*
*Pack years = your average number of packs times the number of years smoked. For example: 1 pack a day times 20 years = 20 pack years.
To schedule a screening, call 973.322.6644.