A New Era in Diabetes Care
Major medical groups now endorse bariatric surgery to treat the disease.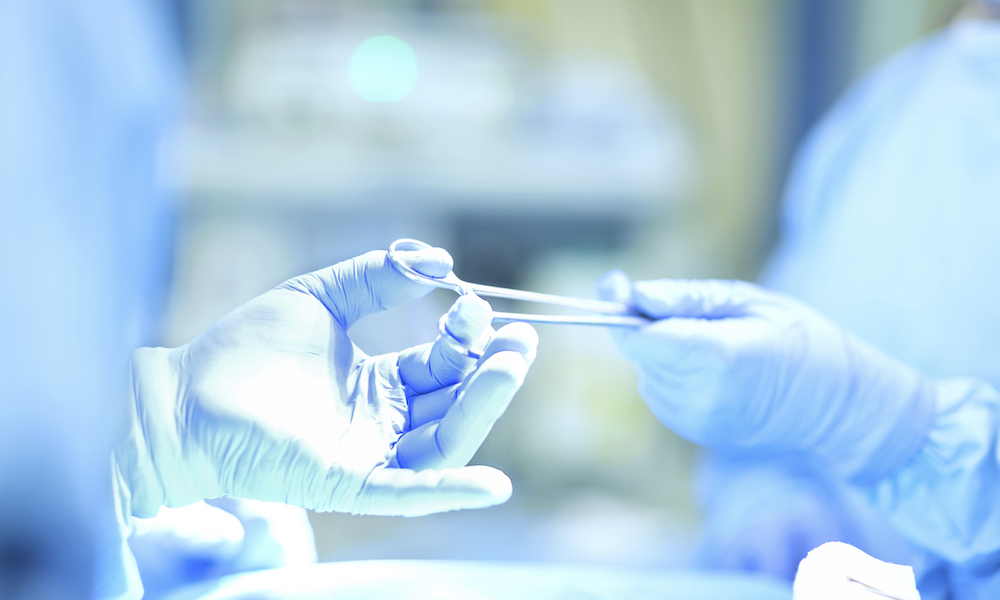 If you're not the type of person who reads medical journals, you probably missed the groundbreaking June 2016 issue of Diabetes Care, the American Diabetes Association's (ADA) most important publication. For the first time ever, the ADA, along with 44 other international medical organizations, is "urging that metabolic surgery be recommended or considered as a treatment option for certain categories of people with diabetes, including people who are mildly obese and fail to respond to conventional treatment."
In other words, weight-loss surgery is now considered a viable treatment option for some people with diabetes. "This is big," says Michael Bilof, M.D., section chief for bariatric surgery at Saint Barnabas Medical Center. One of the groups endorsing this change is the Endocrine Society, which has long been opposed to using surgery, he notes. "Endocrinologists are the doctors who typically treat diabetics, and they just came out with a position statement reversing that," he says. "Surgeons have been advocating for this for a number of years, and for the endocrinologists to endorse this approach is significant."
Michael Bilof, M.D.
Bariatric surgeons, like Dr. Bilof, have been seeing the remarkable effects surgery has on diabetes for some time. "I was convinced a long time ago," he says. "Within a week or so of surgery, the patient's diabetes is gone." He mentions one of his patients, who had battled diabetes for upwards of 15 years. "She had gastric bypass surgery four years ago and was off insulin within days and off her pills in a week or two," he says. "That is pretty compelling, especially when you see that day after day."
Other groups, however, wanted more scientific evidence, and now they have it, Dr. Bilof says. One of the more convincing studies, called STA MPE DE (an acronym for Surgical Therapy and Medications Potentially Eradicate Diabetes Efficiently) and carried out at the Cleveland Clinic, "clearly showed that surgery was far superior, with very acceptable complication rates," he says. (See sidebar.) "All surgery has risks, that is true, but we have shown that we can do it quite safely, with very low complication rates and benefits that far outweigh the risks."
According to the new guidelines, metabolic surgery should be recommended to treat type 2 diabetes in patients with a body mass index (BMI) greater than or equal to 40, as well as in those with a BMI between 35 and 39.9 when hyperglycemia is inadequately controlled by lifestyle and medical therapy. It should also be considered for patients with type 2 diabetes who have a BMI between 30 and 34.9 if hyperglycemia is inadequately controlled. But surgery to treat diabetes is not for everyone, Dr. Bilof says. "If you meet the BMI criteria and you are diabetic, you are eligible, but that doesn't mean all should have it. But it should be considered for all, and a significant percentage of those patients would benefit."
How does surgery seemingly "cure" diabetes—even before the patient has lost a significant amount of weight? "We don't know the mechanism yet, so there is no real answer. But clearly something is happening metabolically that goes beyond straight weight loss. Somehow that translates to resolution of diabetes, and that's what is amazing. It does not just improve—it usually goes away."
There are some patients who do see a recurrence of diabetes, he says. "But when it does recur it is invariably less aggressive and more easily controlled, with just pills instead of insulin shots," he says.
Dr. Bilof hopes that, in light of the recent statement by the ADA and other groups, primary care doctors and other physicians will begin referring more of their diabetes patients to surgeons to discuss their options.
A Stampede of Good Results
The final report from the STA MPE DE trial shows that bariatric surgery's beneficial effects on blood glucose control in mild and moderately obese patients with type 2 diabetes may persist for up to five years, with the advantage over diabetes medications- only approach widening over time. The five-year follow-up also reported that:
More than 88 percent of gastric bypass and sleeve gastrectomy patients maintained healthy blood glucose levels without the use of insulin.
29 percent of gastric bypass patients and 23 percent of sleeve gastrectomy patients achieved and maintained normal blood glucose levels, compared to just 5 percent of those on medication alone.
Weight loss was significantly greater with gastric bypass and sleeve gastrectomy than with medications and was the primary driver for glucose control.
SOURCE: The Cleveland Clinic
To find out more about the Bariatric Surgery Program at Saint Barnabas Medical Center, call 973.322.7433 or visit barnabashealth.org/sbmc.