A New Look After Breast Cancer Surgery
Some women can opt for lumpectomy combined with cosmetic breast shaping.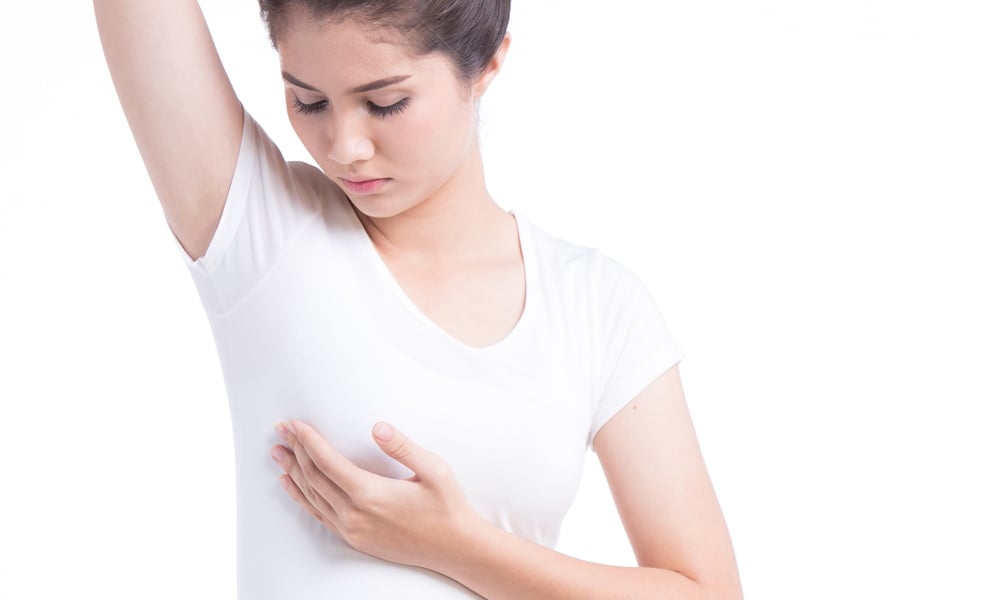 When women are first diagnosed with breast cancer, the news is, of course, devastating. M. Michele Blackwood, M.D., medical director of the Center for Breast Health and Disease Management at Saint Barnabas Medical Center, often has to deliver that news. But recently, she has been able to turn many of those women from despair to hope in the course of this lifechanging event.
For years, women newly diagnosed with noninvasive breast cancer had two options: mastectomy or lumpectomy—removal of smaller, less aggressive tumors—followed by radiation treatments. But, Dr. Blackwood says, 40 years of data now show that mastectomy is no more effective in increasing survival rates than lumpectomy and radiation, so more women can choose the less invasive surgery without worry. And because of that, "I have added a third treatment option," Dr. Blackwood says. She combines lumpectomy with breast plastic surgery. Called oncoplastic mastopexy (breast lift) or oncoplastic reduction, these procedures use the woman's remaining natural breast tissue without the need for implants or the more difficult reconstructive surgery needed after a mastectomy.
M. Michele Blackwood, M.D.
This option is only available for those who are candidates for lumpectomy. Tumors that have spread into the nipple or appear in multiple quadrants of the breast must be removed through mastectomy. Large tumors may also require full surgery, but some women can undergo chemotherapy to shrink the tumor, then opt for lumpectomy and breast shaping, Dr. Blackwood says. And most insurance covers the breast repair because it is surgery to fix defects in breast tissue caused by the lumpectomy, which is not cosmetic surgery. "We are lucky to have many talented plastic surgeons who work with us," she says.
According to Dr. Blackwood, this is a breakthrough for women who once believed their options for breast reduction or a lift were limited following their lumpectomy. She notes that many patients were appreciative when told of their alternatives.
"It is another tool in our tool box," she says, "to help women be cancer-free and look and feel beautiful."
To find out more about the Center for Breast Health and Disease Management at Saint Barnabas Medical Center, please call 973.322.7020 OR Visit barnabashealth.org/sbmc.