A New Way to Treat Liver Cancer
Tiny radioactive beads target tumor cells precisely, sparing healthy tissue.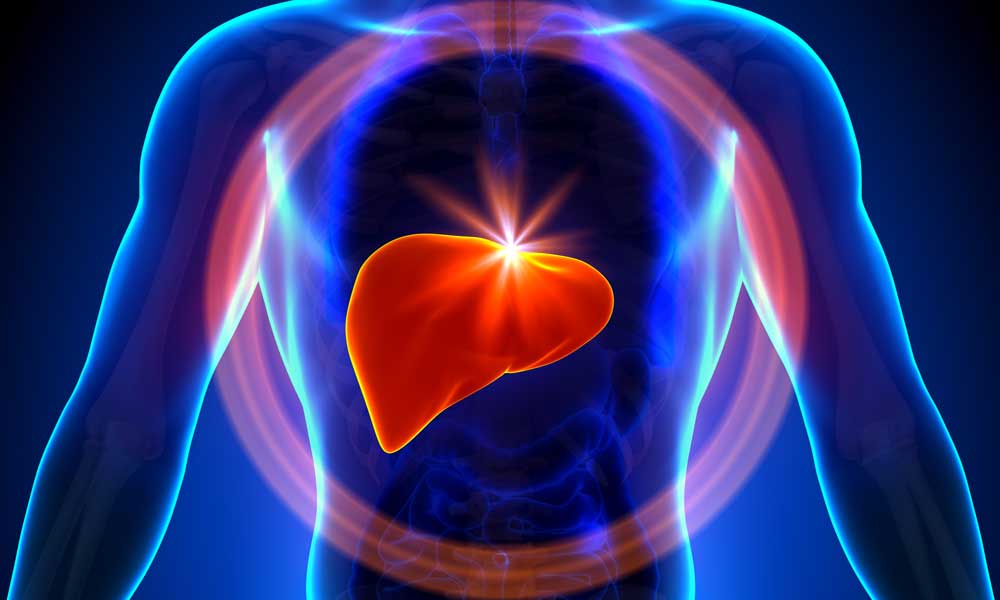 Idilia Mauricio felt great. That's why the retired airline account executive from Rutherford was stunned to learn, after a routine colonoscopy in the fall of 2013, that she had advanced colon cancer. "I never felt bad, never had any symptoms," says Mauricio, 68. "For me it was a shock to learn it was stage 4." That late stage means the cancer has spread, in her case to her liver.
Mauricio and her husband, Jose, 69, also retired from the airline industry, have two grown children and one grandchild. To treat her colon cancer, she first underwent chemotherapy, and then, in March 2014, had surgery to remove the tumor. The cancer in her liver, however, was more difficult to deal with—it did not respond as well to traditional chemotherapy. But Raquel Wagman, M.D., a radiation oncologist at Saint Barnabas Medical Center, had a weapon in her arsenal that very few medical centers can offer.
It's called selective internal radiation therapy, or SIRT . SIRT delivers radiation directly to the site of the tumor in a unique way. In it, an interventional radiologist uses minimally invasive surgical techniques to place tiny radioactive beads into the capillaries that feed the liver tumor. These beads, called SIR – Spheres, are only about one-third the diameter of a human hair and contain tiny particles of radioactive yttrium-90 (Y-90). Each particle releases very low levels of radiation in a small area, but because literally millions of them can be placed right at the site, doctors are able to deliver up to 40 times more energy to the tumor than is possible using conventional radiotherapy, while sparing healthy tissue from the damaging effects of radiation. The treatment is not considered a cure, but it does extend lives and improve quality of life.
The amount of radiation is carefully calculated, using Geiger counters, to the size and stage of the tumor, says Dr. Wagman, who has been using SIRT since 2006—longer than anyone else in New Jersey. "Our physics staff loves this stuff," she says. Though the beads stay in the blood vessels forever, the half-life of Y-90 is such that effectively the radiation runs out after about 11 days.
Dr. Wagman treats half of the liver at a time, to make sure the patient tolerates the procedure. Mauricio had her first SIRT treatment in November 2014, and the second a month later. The treatment, undertaken while the patient is under mild sedation, is applied in a way similar to other minimally invasive catheterization procedures. The surgeon makes a small incision in the groin and threads a catheter into the artery that supplies blood to the tumor. The beads become lodged within the smaller tumor blood vessels. That's where they release radiation and cause the destruction of cancer cells.
The radiation works slowly. "It takes three to six months to see the full results," says the doctor. "We look at scans over that time and hope to see decreases in tumor size." She adds that if the tumors have not regressed to her satisfaction after six months, she can try an additional course of SIRT . "But we are happy with what have seen so far. Idilia's scans look really good. We see significant improvement. And she feels fantastic."
Mauricio confirms that. "I had no negative side effects from the therapy," she says. She still takes oral chemotherapy as well, and that sometimes makes her feel nauseous and tired. "But I can do almost everything," she adds. That often means helping look after her eight-year-old grandson, who lives in Clifton. "I take him to school and get him sometimes, and take him to activities after school," she says. "And I like to get out and walk in the good weather."
Mauricio has nothing but praise for the treatment she received at Saint Barnabas. "All the doctors were great," she says. "They were always concerned about me, very caring, just fantastic."
Facts about liver cancer
When cancer spreads to the liver from other organs, that's called secondary liver cancer. Most secondary liver cancers develop from colon or colorectal cancer.
About 18,500 cases of primary liver cancer are diagnosed each year. The most common form is hepatocellular carcinoma (HCC ). This is a tumor that begins in the main cells of the liver (hepatocytes). Primary liver cancer is twice as common in men as in women.
HCC most frequently occurs in those who have a form of liver disease called cirrhosis. Cirrhosis occurs when the liver becomes diseased and develops scarring, usually over a period of years. The liver attempts to repair, or regenerate itself. This process can lead to the formation of tumors. In the United States, the most common causes of cirrhosis are alcohol abuse and chronic infection with the liver virus hepatitis B or C.
The incidence of primary hepatocellular carcinoma is on the rise worldwide because of an increase of hepatitis C.
Source: Society of Interventional Radiology
To find out more call the Liver Center at Saint Barnabas Medical Center at 973.322.6777 or visit barnabashealth.org/sbmc.