A Proven Leader
Bruce Schonbraun brings many strengths to his new role as chairman of the board of trustees for Saint Barnabas Medical Center.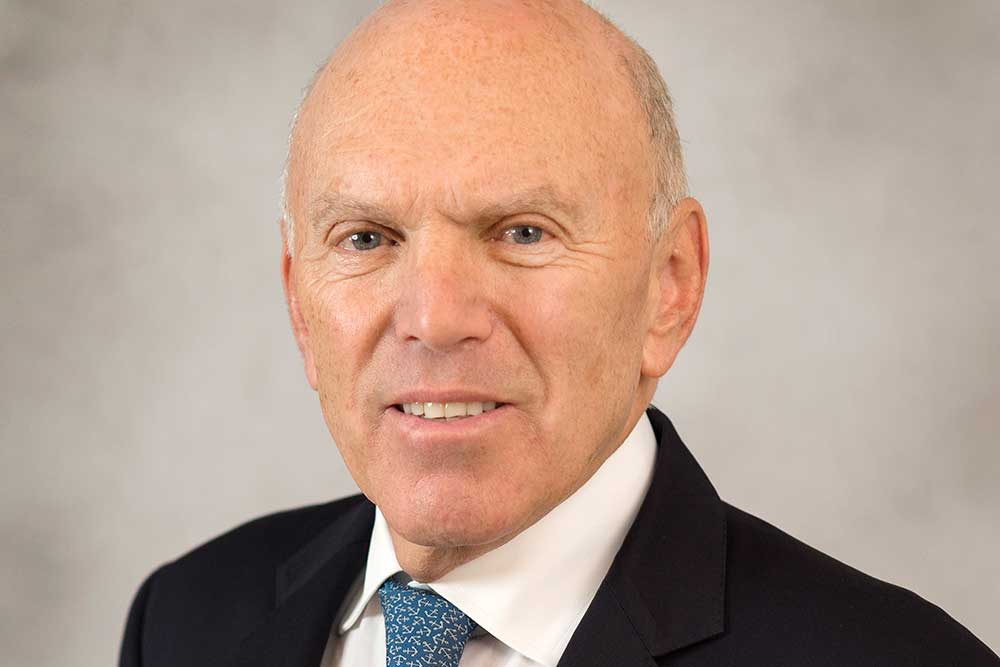 Nationally recognized real estate executive Bruce Schonbraun has been named chairman of the Saint Barnabas Medical Center Board of Trustees. "Bruce joined the Board of Trustees in 2013 and has proven to be an exceptional leader," says Barry H. Ostrowsky, president and chief executive officer, RWJBarnabas Health. "We are thrilled that he accepted the chairmanship, and we value his insight, expertise and commitment to excellence."
Schonbraun has been an entrepreneur and dealmaker in the real estate industry his entire career. He is head of real estate at FTI Consulting Inc. (NYSE: FCN), one of the world's leading business consulting firms. Over the last 25 years, as the go-to adviser to many of the industry's leaders, he has been involved in some of the largest real estate transactions in New York City and nationally, transactions that add up to more than $150 billion.
"Bruce Schonbraun's visionary leadership, active participation and oversight as chairman of the Real Estate Expansion Oversight Committee for the Cooperman Family Pavilion were integral to its successful completion and opening," says Stephen P. Zieniewicz, FACHE, president and CEO, Saint Barnabas Medical Center. "We are fortunate to have such a renowned and passionate chairman who understands the importance of the medical center for the region, our patients and their families."
Schonbraun has been a member of the board of various charities, community groups and professional associations, including the National Association of Industrial and Office Properties, the National Association of Real Estate Companies, the National Association of Real Estate Investment Trusts, the International Real Estate Trade Organization and the Zell-Lurie Real Estate Institute at The Wharton School, where he has served as a mentor in the Wharton Real Estate M.B.A. program. The Torch of Learning Award from the Lautenberg Cancer Research Center at The Hebrew University of Jerusalem was presented to him by President Clinton.
In 1973, Schonbraun founded The Schonbraun McCann Group, which was acquired by FTI Consulting in 2008. He has written numerous articles and is a much sought-after resource for the media on a wide variety of real estate matters.
Schonbraun holds a B.S. in accounting and an M.B.A. in economics and international business. He has taught at the graduate business schools of Columbia University and Seton Hall University. He is a certified public accountant in New York, New Jersey and Florida.
"There is nothing more important in a community than quality health care," says Schonbraun. "Saint Barnabas Medical Center has long been the quality healthcare destination for our family. I could not be more pleased to continue to serve on the Board in my new capacity as chairman, and I look forward to helping to guide the future of this extraordinary institution."
To learn more about Saint Barnabas Medical Center, please call 973.322.5000 or visit rwjbh.org/sbmc.