A Taste of Ireland
Any bartender can pour a pint, but your Irish eyes (and appetites) will smile at these three Monmouth pubs.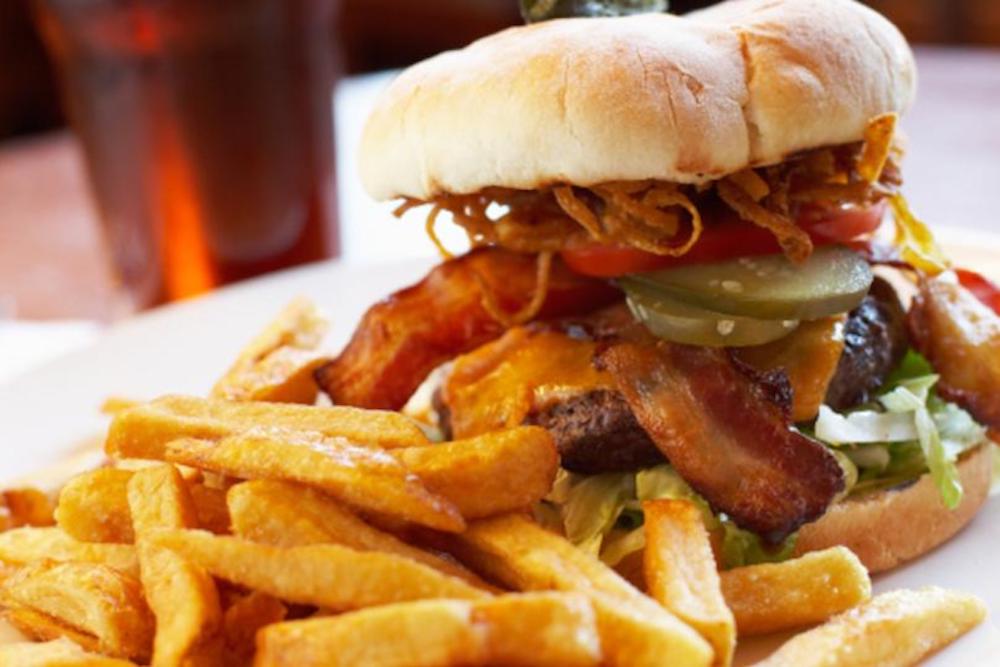 Though Monmouth County is roughly 3,100 miles away from Ireland, there's no shortage of spirit once St. Patrick's Day rolls around. Special bar bites, soda bread and, of course, lots of beer, make for one of the merriest celebrations on the calendar. And call it luck, but Monmouth County has become home to some of the best spots to raise a pint with your lads and cheers to the greenest get-together of the year. Plan a stop to one or all three of these authentic Irish pubs right in our yown backyard that are must-tries for anyone looking to paint the town green.
The Irish Rail, Manasquan
Though this pub has been known for its fresh homemade burgers since it opened its doors in 2007, its menu boasts a plethora of potato dishes that are sure to get you into the St. Patrick's Day spirit. Opt for a bowl of their reportedly "famous" rustic potato soup or swap out your typical tortilla chip-based nachos for the "Irish" variety complete with shaved sweet potatoes topped with all of your favorite fixings. Not in the mood for spuds? My favorite main at Irish Rail is the flavorful, slow-cooked beef stew braised with—you guessed it—Guinness. In fact, fellow fans of the beer that is synonymous with The Emerland Isle will find this pub delightfully dedicated to the country's signature stout thanks to its brand-certified pours in 20-ounce imperial pint glasses. Bring the whole family or a large crowd of lads and lassies on night of March 17 to experience the tavern's annual Irish dinner platter complete with a corned beef and cabbage entrée, traditionally prepared carrots, soda bread and, for the grown-ups, an Irish coffee or Guinness to wash it all down.
The Irish Rail, 229 E. Main St., Manasquan, 732.223.9300

Dublin House, Red Bank
Entrées reign supreme at this Victorian-style eatery that is believed to date back to the 1840s. Stop by for mains like a hearty shepherd's pie, chicken in a savory whiskey cream sauce and, of course, bangers and mash. During a recent visit, I ordered a meaty reuben—a sandwich that makes corned beef a delicacy all year long—and I wasn't disappointed. This age-old public house keeps the merriment going with five different variations of Irish coffee, so you can enjoy the spirit of St. Patrick's Day until the very last drop. If you take a trip to this historic spot on the holiday, expect to find a special menu with an array of even more Irish staples. Be mindful, though, that this place fills up quickly on the Dublin House's most important day of the year, so prepare for a crowd (and come hungry, of course).
Dublin House, 30 Monmouth St., Red Bank, 732.747.6699 St.

Stephen's Green Publick House, Spring Lake
There aren't many restaurants in the 732 that can tout that they're modeled after one of the most bustling metropolitan areas in Ireland. That's not the case for St. Stephen's, which has been inspired by the menus and atmosphere of a real, true-blue (or green?) Irish bar and kitchen. Make your way here if you crave traditional meals that are hard to find anywhere else like homemade kettle chips topped with tangy cheddar and bleu cheese and a wine-soaked chicken Murphy. Eager to try something off the beaten path, I ordered the "Dublin Rolls," aka corned beef and cabbage-filled egg rolls paired with a spicy Guinness-infused mustard sauce for dipping. And indeed, they were just about everything you love about Irish eats rolled (get it?) into one. Top off your meal with bread pudding drenched in a sweet whiskey cream. Get an authentic St. Patrick's Day experience when you stop by for a bite and a sip while jigging to a traditional Irish band that will play all day long.
St. Stephen's Green Publick House, 2031 Rte. 71, Spring Lake, 732.449.2626