A Triumph in Open-Heart Surgery
For a Verona man with complex cardiac problems, this procedure was an unqualified success.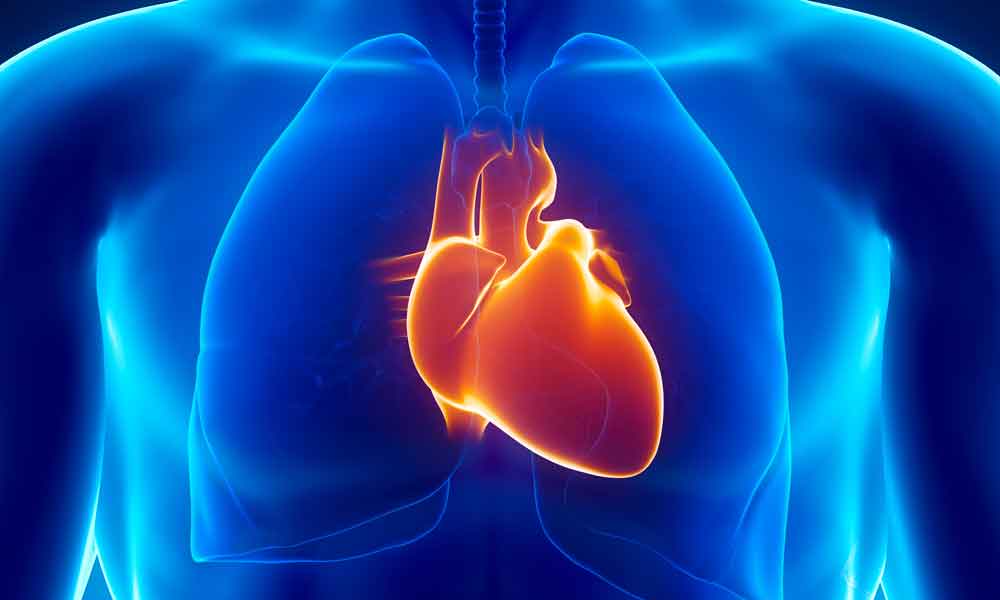 Hector Gonzalez knew his family had a history of heart problems. His late father had a heart bypass years ago. But as recently as two years back, when Gonzalez was 58, there was no sign of trouble in his electrocardiogram (EKG), a test that checks for damage by measuring the heart's electrical activity.
Then in February, when he was shoveling snow, the Verona resident felt discomfort in his chest. He ignored it at the time. But a few days later, he experienced pain in his legs and went to see his physician. Based on new EKG results, he was told to go to the emergency room. He had experienced a heart attack. In addition, blood clots from his heart had gone to his legs. The clots would have to be dealt with or they could go to other parts of his body, including his brain.
Gonzalez's cardiologist explained the situation to him, and he agreed to have it corrected with open-heart surgery. "It was a no-brainer," he says. "I didn't want to live under the threat of what could happen if I didn't have the surgery." He did his homework when it came to hospitals and surgeons. "I looked at the hospitals in the area. Saint Barnabas Medical Center had a good performance record, and there are a lot of good cardiologists there," he says.
One of those cardiologists, Alan S. Lapa, M.D., performed tests and diagnosed Gonzalez's condition. And Frederic F. Sardari, M.D., vice chairman of the Department of Cardiothoracic Surgery, sized up his prospects for surgery. "Hector's case was very unusual," he recalls. "He'd had a big heart attack, and because of that he had clots in his heart, which isn't typical. Then clots traveled from his heart to his legs."
As the surgery approached, Dr. Sardari reviewed Gonzalez's tests, including a cardiac catheterization (angiogram), and assessed the situation. "We knew he had the blockages," he says. "An echocardiogram showed the clot in the left ventricle of his heart. And the vascular surgeon knew about the clots in his leg from ultrasound exams of the legs. The question was: Do we wait for the clot in his heart to dissolve on its own? Because the clot was so big, we decided to operate."
On March 5, the open-heart operation was performed by a team spearheaded by Dr. Sardari and including vascular surgeon Cindy Sturt, M.D. It turns out that Gonzalez needed four bypasses, a valve repair and, of course, the removal of the clots from his legs. "Fortunately I was able to remove the clot in his heart easily without any of it breaking off or spreading," says Dr. Sardari. "The heart attack had damaged a valve as well, so at the same time I repaired that.
"Then, when we were finished with his heart, Dr. Sturt removed the clots from his legs because they were in danger of doing damage," adds Dr. Sardari. "The surgery went well. His heart, which looked pretty weak initially, improved a lot." Gonzalez was walking the next day. But he did need extra time in the Intensive Care Unit because of the scope of his surgery.
About a month after Gonzalez left the hospital, he was back at work at his Banco Popular office in Manhattan. "The outcome of my heart operation was very positive," he says. Asked how he would counsel someone facing the same situation he faced, he's upbeat. "Technology is always moving forward," he says. "Every day that goes by will make the heart operations better."
In June, Gonzalez received permission to begin physical therapy. Dr. Sardari notes that after heart surgery patients no longer have chest pain and shortness of breath. Just as important, their chances of future heart attacks are greatly reduced. "And the risks of the operation are very low," the doctor adds.
Gonzalez is thankful for the care he received at Saint Barnabas. "I was very satisfied," he says. "From the head nurse to the operating room staff to the recovery nurses, everyone was excellent. They went above and beyond what they had to do." At one point, Gonzalez remembers, the pain medication was making him hallucinate. The nurses immediately recognized the problem and changed the medication that was causing it. "The nurses knew just what to do," he says. And Dr. Sardari? "He's an incredible person. Always has a smile. He's open, direct and always optimistic."
If it hadn't been for this operation, Gonzalez believes, he wouldn't be here today—"or I would have no quality of life."
Says Dr. Sardari: "The moral of his story is that it took a lot of people—and good care from all of them—to really get Hector through. From the time he was diagnosed through treatment of his chest and leg and through the rehabilitation he required, it really was a successful team effort."
At Saint Barnabas, 'open heart' has two meanings
Open-heart surgery is any type of procedure in which the chest is cut open and surgery is performed on the muscles, valves or arteries of the heart. And while there are minimally invasive alternatives these days, many patients—like Hector Gonzalez—are not candidates for that type of cardiac repair. At Saint Barnabas Medical Center, there are typically 350–400 open-heart procedures a year; in the Barnabas Health system, including Newark Beth Israel Medical Center, that number is 600–700.
Yet with all the technical expertise, staff knowledge and latest technology brought to bear, it's still the program's patient-centered care philosophy—its "open heart" for patients—that ensures its success. The numerous awards and accreditations earned by the Barnabas Health Heart Centers are a natural consequence of the medical center's commitment to the highest quality care.
Heart bypass, explained
We hear the word "bypass" a lot, but what exactly is it? Officially termed a coronary artery bypass grafting (CABG), a heart bypass is the most common type of heart surgery performed on adults. In it, a healthy artery or vein is grafted (attached) to a blocked artery. This allows the grafted artery to "bypass" the blocked artery and bring fresh blood to the heart.
To find out more about cardiac surgery at Saint Barnabas Medical Center, please visit barnabashealth.org/sbmc. To contact Dr. Sandari, please call 973.322.2200.