Adelfi Molina, D.D.S., F.A.G.D.
Dental Arts Of Hackensack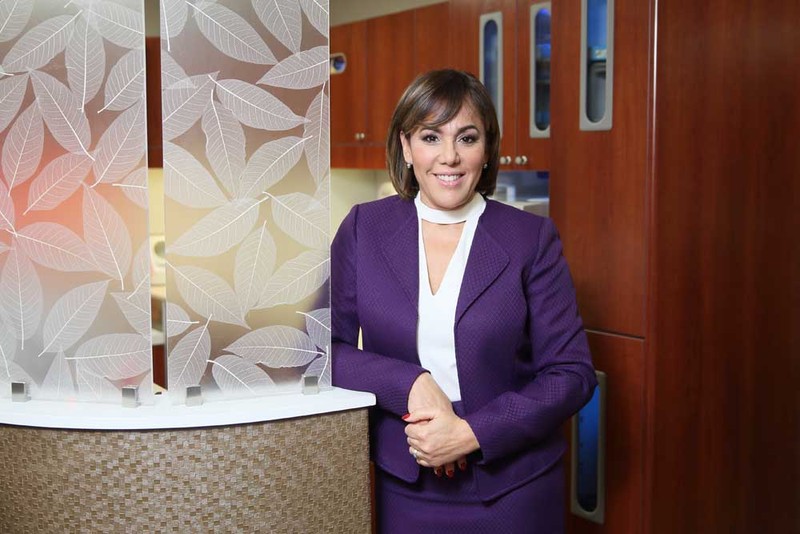 AS THE FOUNDER OF DENTAL ARTS OF HACKENSACK, Dr. Adelfi Molina's comprehensive restorative, cosmetic and general dentistry practice offers everything from dental implants to endodontics to orthodontics. All procedures are done in-house and under one roof to help patients relax knowing they're in the best hands possible. But it's also the other ways Dr. Molina and her staff take care of patients that earned her a spot as a Top Dentist.
In addition to a compassionate and highly-trained staff, Dr. Molina's office is outfitted with the most advanced dental technology to make procedures not only more comfortable and less invasive, but also faster so patients can begin to smile sooner.
To ensure the best quality of care, Dental Arts applies advanced 3D technology. By using Sirona Cone Beam CT imaging, she offers patients a detailed visualization in diagnosing, improving a patient's understanding during treatment planning. For precision and speed, Dr. Molina utilizes the Cerec. This sophisticated system allows Dr. Molina to use 3D photography in designing virtual restorations without having to take impressions, which are then speedily milled in-office and inserted same-day; guaranteeing a convenient experience to her patients.
For certain dental procedures, Dr. Molina uses Single Tooth Anesthesia (STA) to ensure painless visits. STA injects a single tooth using a computer-controlled local dental anesthetic system. STA eliminates the "bee sting" feeling and minimizes numbness to a patient's face.
Another way to ease patients' fears is to use laser dentistry minus needles, drilling or numbness. The advanced methods in using the WaterLase and other dental lasers help with cavity diagnosis and removal, curing and hardening bonding materials and whitening teeth.
Dr. Molina, in practice since 1988, holds two dental degrees and she is the recipient of the Academy of General Dentistry Fellowship Award. Dr. Molina and her team care for apprehensive dental patients of all ages every day by treating them just like they'd want to be treated at the dentist, while changing lives with a beautiful smile.
176 Summit Ave., Hackensack, NJ 0760 • 201.525.0202 • dentalartsnj.com