All Downhill From Here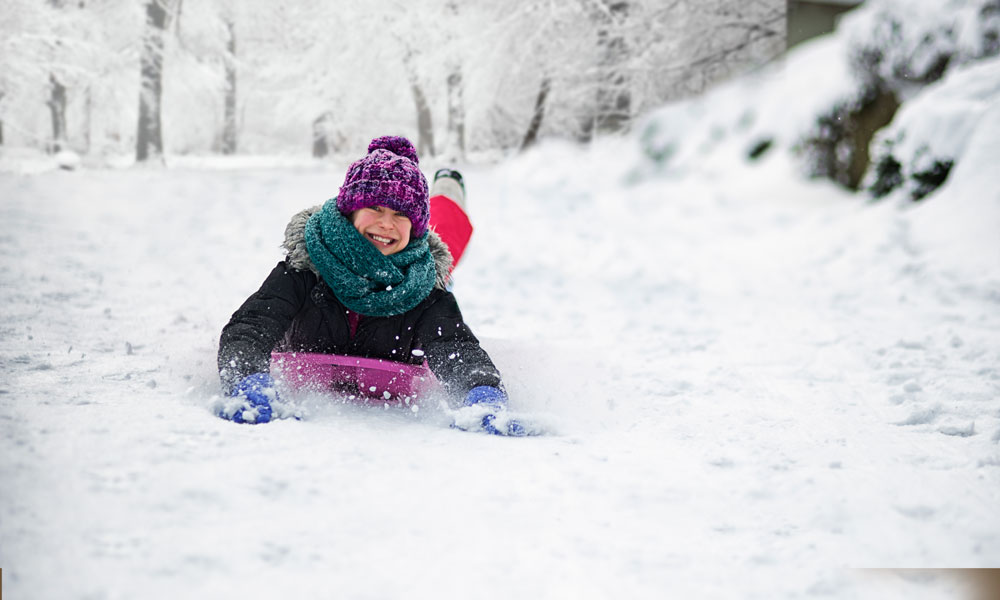 If you're a snow lover, you don't care what Punxsutawney Phil predicts—you want more snow! That's especially true for sleigh riders and snow tubers, who during this time of year can't get enough of the fluffy white stuff. After the next snowfall, be sure to check out some of the following neighborhood sledding hot spots and fall in love with the winter.
Lewis Morris Park—This county park in Morristown is a hot spot following every major snowfall. "There's nothing more invigorating than sledding down the Doe Meadow hill," says Reynold Fauci, director of recreation for the Morris County Park Commission. "You have to be looking for excitement to attempt it from the top!"
Tourne County Park—The Boonton section of the park is a long-time destination for sledders in Morris County. On snowy days, a portion of the park road is closed off to vehicles and designated for sleigh riding only.
Flood's Hill—Next to the Baird Community Center in South Orange, this locale is one of the most popular sleigh riding stops in North Jersey. It's suitable for families but the hill can be intimidating so keep an eye on the young ones.