An Apple a Day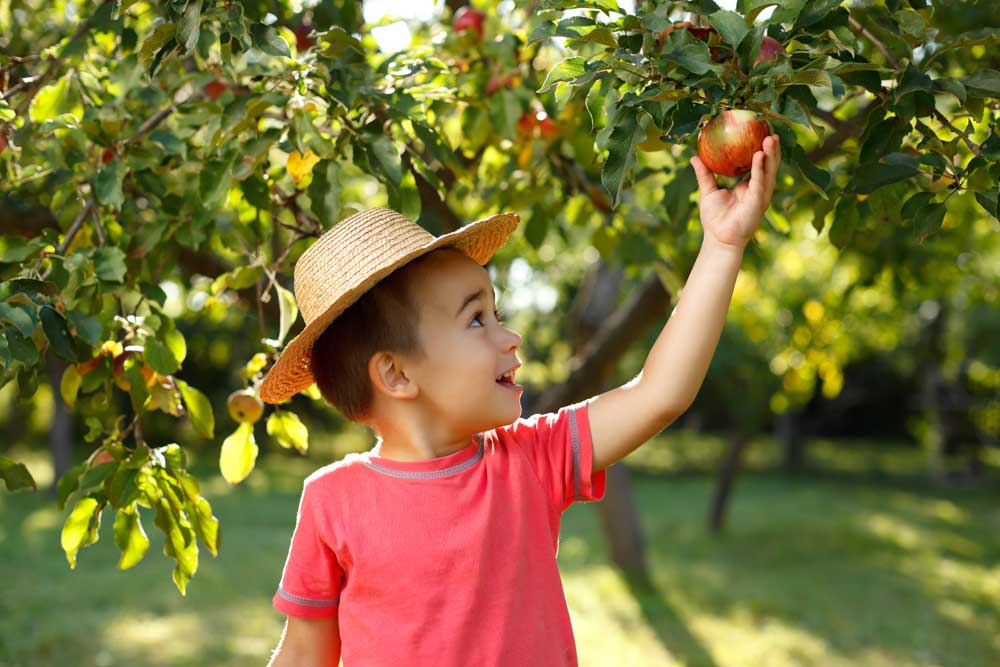 More than 30 varieties of apples grow in New Jersey, so which is best to banish the doc and placate the teacher? Here's a cheat sheet (all of the tasty apples listed below are available for picking through October):
Cortland: There's a lot you can do with this apple, which freezes well: Snack on it straight away or store it in the freezer for Thanksgiving pie-making.
Golden Delicious: This fruit's mild, sweet taste will help you create the tastiest pies ever. Golden Delicious are firm to the touch and soften after being baked.
Honeycrisp: They're perfect for tarts and turnovers, as the Honeycrisp's sweet flesh packs a slightly tart punch.
Jonathan: This mid-season apple has a longer storage life than other varieties. Save it to pack in school lunches or cut it up for your next fruit salad. (Decisions, decisions!)
Winesap: With its aromatic, wine-like flavors, the Winesap is perfect for applesauce, and its juiciness promises the best cider you've ever had.