ANDREW SPECTOR, D.M.D., F.A.G.D., F.I.C.O.I.
GENTLE DENTISTRY, P.A.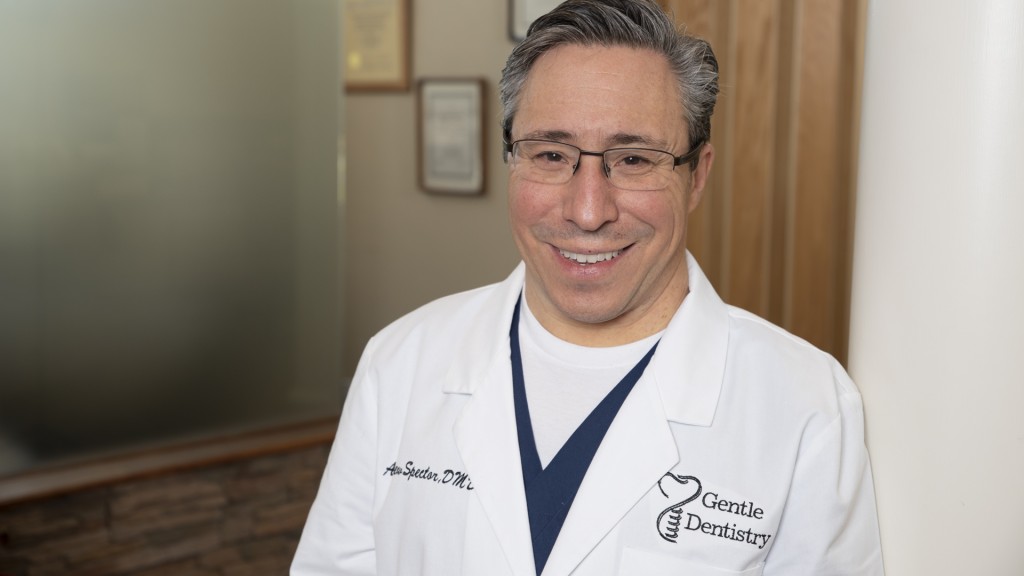 LIKE ITS NAME, "GENTLE DENTISTRY" is a full-service, multispecialty practice for all ages that strives to provide minimally invasive dental care supported by today's most advanced technologies. Dr. Andrew Spector specializes in cosmetic smile makeovers and is celebrated in the field for his expertise in technology driven general care. "Here at Gentle Dentistry, everything we do is minimally invasive," says Dr. Spector. Combined with a distinguished team of specialists and a compassionate staff, the practice is uniquely qualified to handle all dental needs under one roof.
Together, Dr. Spector and his associates Jennifer Hade, DMD, a general dentist and Invisalign provider, Aleksander Iofin, DMD, an Endodontist and root canal specialist and Adam Brisman, DMD, an Oral and Maxillofacial Surgeon, transform the traditional dental experience. Through the use of 3D imaging, digital scanning and the most advanced laser care, the team expertly performs procedures including Dental Implants, full mouth reconstruction and cosmetic dentistry in a neverending endeavor to make your family's dental care effortless. The practice also offers laser gum treatments and fillings, two-visit smile makeovers, sedation dentistry, sleep Apnea care, and complimentary oral cancer screenings. The doctors are aided by a team of dental assistants, hygienist and front desk staff, all of whom have extensive experience in their fields and tenure within the practice.
Dr. Spector is also a passionate educator and renowned lecturer. He has trained more than 2,000 dentists on the newest dental techniques and restorations and teaches 300 hours of hands-on, nationally recognized coursework to aspiring esthetic and implant dentists around the world. The practice is one of eight nationally certified trainers for the Solea Laser. He is a past Clinical Professor of Implantology at NYU and a graduate of the Americus Center of Aesthetic Dentistry. Dr. Spector has been awarded a Fellowship of the Academy of General Dentistry, The International Congress of Oral Implantology and The International Academy of Dental-Facial Aesthetics. A visit to Gentle Dentistry will forever change the way you view your dental care.
173 Terrace Street, Haworth, NJ 07641 • 201.384.1611 • GentleDentistry.com • BergenHybridge.com