ANTHONY BONURA, D.M.D., PA
ANTHONY BONURA, D.M.D., PA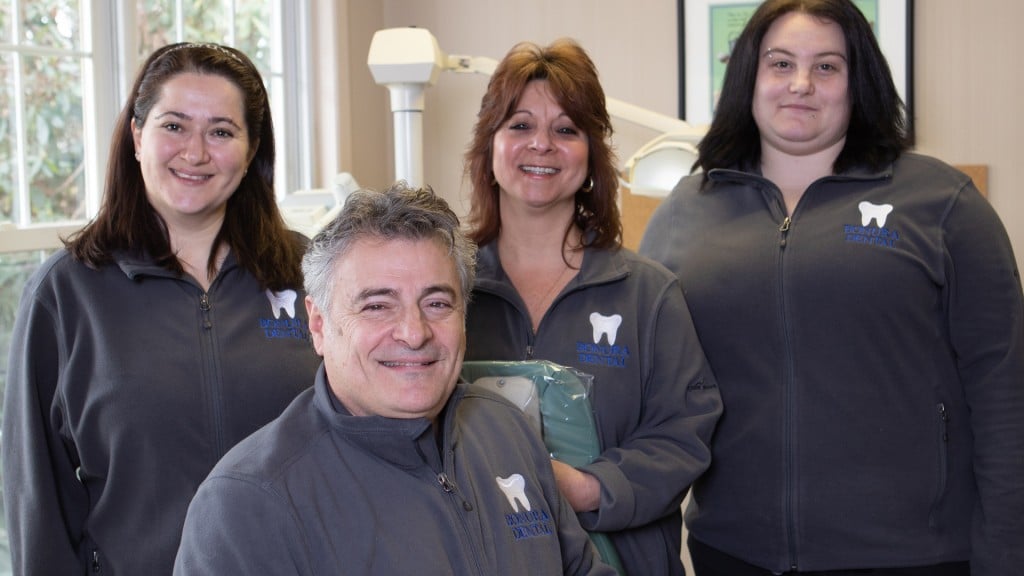 CREATING HEALTHY BEAUTIFUL SMILES is what Dr. Anthony Bonura is known for. After Dr. Bonura earned his dental degree from Tufts University School of Dental Medicine, he completed a General Practice Hospital Residency in Seattle as a commissioned officer in the Dental Corp of the United States Public Health Service. He returned to his hometown of Lodi and opened his General Dentistry Practice there in 1982. In 1988, Dr. Bonura relocated his practice to Hasbrouck Heights, where he has been providing quality dental care for thirty years.
Dr. Bonura's main focus is on oral hygiene and preventive dentistry, which if addressed properly and consistently, significantly improves a patient's smile. Good preventive dental care is a cooperative task which includes the patient, the dentist and the dental staff. Dr. Bonura makes certain that his patients understand not only what to do, but why. Only the most successful procedures are offered at Dr. Bonura's office. In addition to thorough cleaning performed by registered Dental Hygienists, Dr. Bonura uses digital radiography, the most current form of dental x-rays. This allows for instant viewing by the dentist, faster diagnosis with a reduction in an already low exposure to traditional x-rays. With this technology, Dr. Bonura can detect potential developmental abnormalities, bone loss and other issues before they advance in severity.
When conditions require esthetic treatment, Dr. Bonura draws on his working relationships with a select group of specialists in esthetic restorative dentistry. With new modes of treatment and technology being introduced frequently, Dr. Bonura stays current by regularly attending continuing education courses in dental practices. He maintains memberships with the American Dental Association, the Academy of Cosmetic Dentistry and the Academy of Sports Dentistry. Patients choose Dr. Bonura because they feel confident and comfortable with his expertise and the nurturing nature of his staff.
217 Washington Pl., Hasbrouck Heights, NJ 07604 • 201.288.2727 • anthonybonuradmd.com