Anthony Caramico, D.M.D.
Midland Park Family Dentistry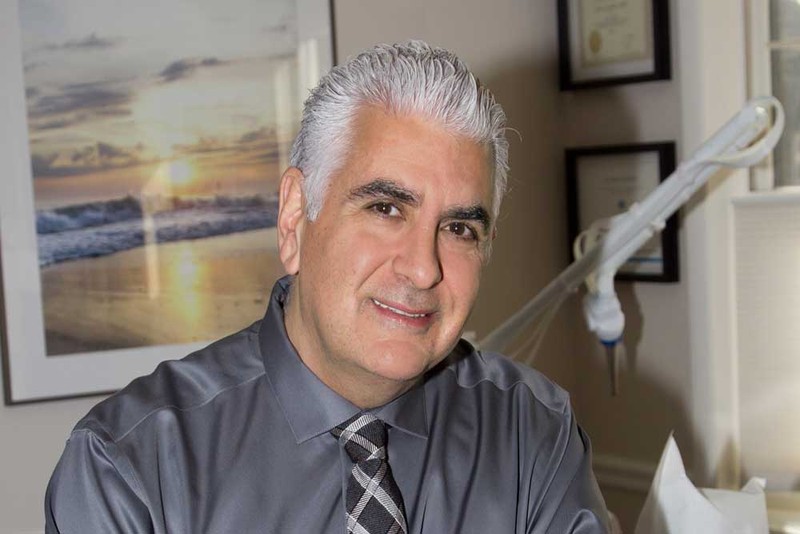 WHEN IT COMES TO PROVIDING the highest quality dentistry in the most effective and efficient way, we know that being ordinary is just not good enough. At Midland Park Family Dentistry, we strive to be anything but ordinary. Our commitment to bringing patients the latest innovations in a stress-free and inviting atmosphere is present throughout the entire office. From our warm and friendly front office, to our tranquil seating area, to our well-appointed, tech-enabled treatment rooms, our experienced and knowledgeable doctors and hygienists deliver services that send a clear and positive message to our patients.
Imagine getting a crown or bridge in just one visit without messy impressions or temporaries, having your dentist check for decay without radiation, or restoring a broken tooth or cavity without the use of an anesthetic or drill. Using innovative instruments like our CEREC technology, zero-radiation cavity detector and SOLEA laser, we do just that and more.
"By staying at the forefront of the industry and continuously learning about the latest instruments and techniques, I can deliver the highest level of personalized care, the very cornerstone of my practice," says Dr. Caramico.
Using SOLEA technology, we deliver unmatched results in a fraction of the time. The SOLEA dental laser, an isotopic CO2 laser, helps deliver pain-free dentistry with no anesthesia and can be used for both hard and soft tissue.
But most important, are the strong, trusting relationships we have established with patients. "Everything I do is with them in mind. I am blessed and humbled to have had the good fortune to travel through life with my patients and my staff. We're a family," adds Dr. Caramico. "Most endearing of all is to care for patients and their families through multiple generations."
We'd love to make you part of our family. Stop in and take a look for yourself.
662 Godwin Ave., Midland Park, NJ 0743 • 201.447.5555 • midlandparkfamilydentistry.com