ANTHONY CARAMICO, D.M.D.
MIDLAND PARK FAMILY DENTISTRY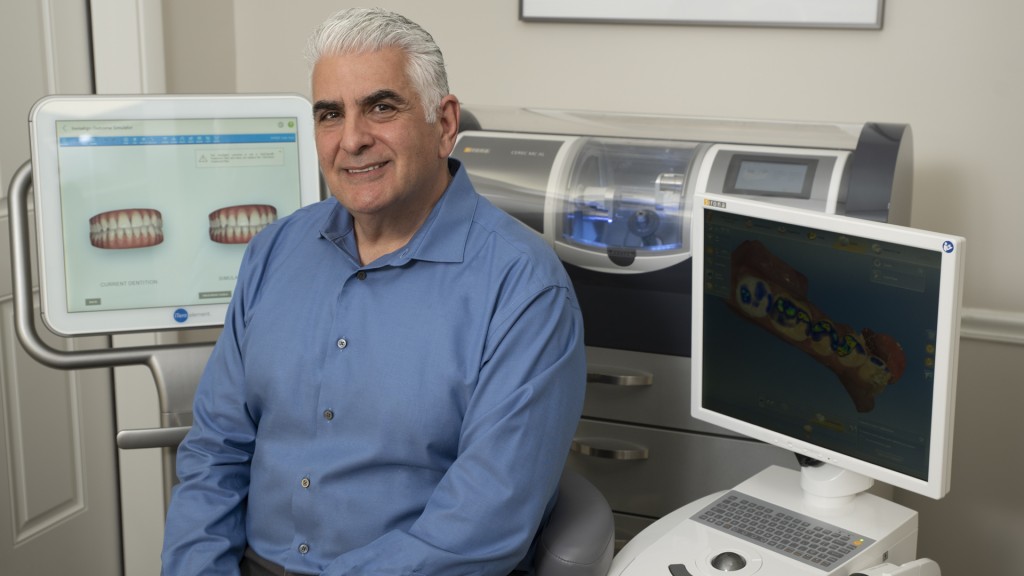 AT MIDLAND PARK FAMILY DENTISTRY, the word ordinary doesn't exist. That's because Dr. Anthony Caramico and his staff consistently strive to deliver extraordinary service to each patient at every visit. Their commitment to delivering the highest quality, innovative dentistry, in a patient-friendly environment permeates the office. From the newly renovated office, to the technology-enabled treatment rooms, to the friendly staff that greets every patient, their commitment to patient satisfaction is nothing less than extraordinary.
Dr. Caramico makes continuing investments in his practice with his patient's oral health and lifestyle in mind. From ongoing training to the implementation of the latest technologies and tools, he is committed to bringing his patients the industry's very best practices. These investments ensure that patients have the best smile around and with less stress. Technologies like CEREC that deliver crowns in one visit without messy impressions or temporaries or the SOLEA dental laser that can quickly restore a broken tooth or cavity without using a drill or anesthesia. Leveraging their ITero Scanner, which works in tandem with Invisalign, Dr. Caramico can show patients what their smiles will look like before orthodontic treatment even begins.
"Staying abreast of the latest techniques allows me to combine my 30 years of experience with new innovations to deliver the highest level of personalized care to my patients — my most valued asset," says Dr. Caramico. "Everything I do is with my patients in mind. I am blessed and humbled to have had the good fortune to travel through life with my patients and my staff. Most endearing of all is to care for patients and their families through multiple generations." The expanding practice has recently welcomed Dr. Diane Asmar and offers extended evening hours three days a week and Saturday appointments. Proud of their Bergen County roots, they welcome you to become part of the family.
662 Godwin Ave., Midland Park, NJ 07432 • 201.447.5555 • midlandparkfamilydentistry.com