Anthony Caramico, D.M.D.
Midland Park Family Dentistry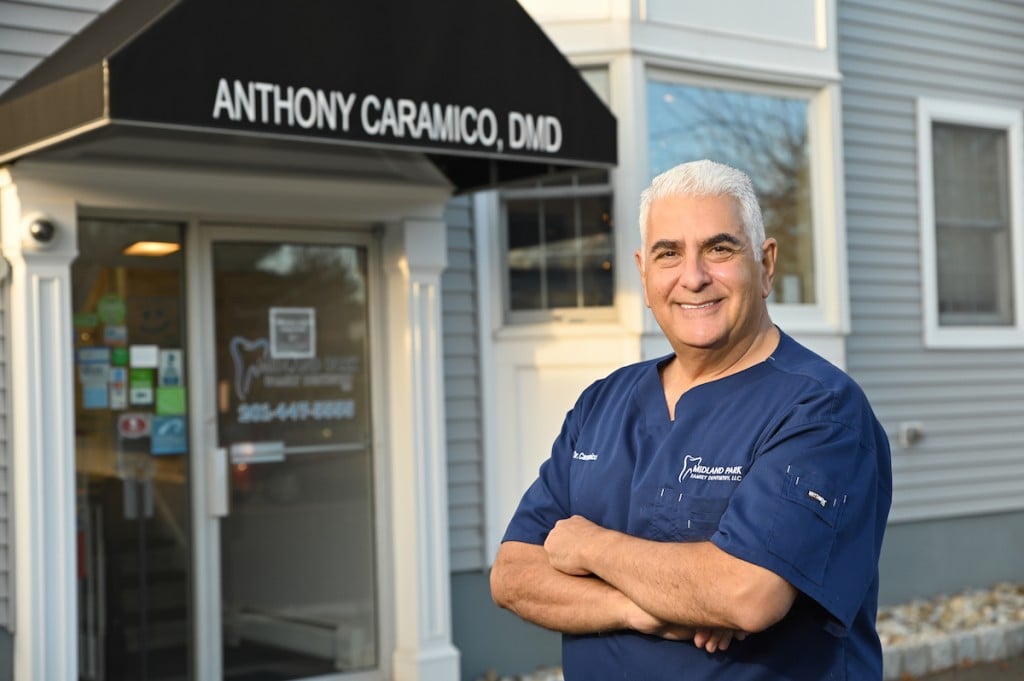 662 Godwin Avenue, Midland Park, NJ 07432 • 201.447.5555 • midlandparkfamilydentistry.com team@midlandparkfamilydentistry.com
Committed to delivering high-quality, innovative dentistry in a patient-focused atmosphere is what Dr. Anthony Caramico, (AKA. Dr. Tony) and his friendly, knowledgeable staff at Midland Park Family Dentistry promise every patient, every visit.
Recognizing his patients have choices, Dr. Tony knows it takes more than knowledge and experience to stand out. Delivering the best patient experience requires staying ahead of the curve and at the forefront of the dental industry. Dr. Tony continually invests in the latest dental technologies, methodologies, and approaches to deliver the results his patients deserve. The oral health and well-being of his patients are always top priority.
Additionally, Midland Park Family Dentistry is 100% committed to office cleanliness and infectious disease mitigation whether or not amid a public health crisis. Since its inception, this office is proud to share that they have consistently outperformed CDC and OSHA standards and guidelines. This dedication to safety combined with a steadfast deliverance of groundbreaking dentistry has enabled the practice to earn the trust and confidence of its patients… generation after generation. Dr. Tony understands and appreciates that TRUST is never given, but instead earned.
"Our mission remains the pursuit of excellence and the delivery of quality care to our patients," says Dr. Tony. "Everything I do is with my patients in mind. I am blessed and humbled to have had the good fortune to travel through life with my patients and my staff. Most endearing of all is to care for patients and their families through multiple generations."
Midland Park Family Dentistry continues to expand, offering extended evening hours two days a week and Saturday appointments. Proud of his Bergen County roots, Dr. Tony along with his team welcome you to be a part of the family.