Anthony Sallustio, D.D.S.; Ashley Azizian, D.D.S.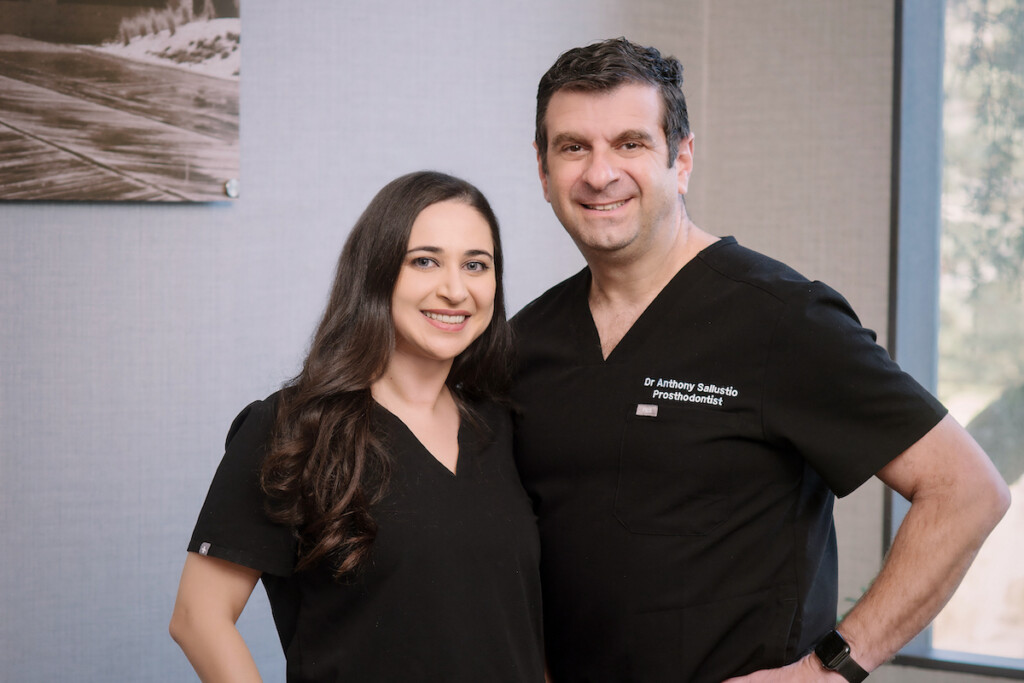 1300 Allenhurst Ave., Ocean, NJ 07712 • 732.531.4046 • www.drasallustio.com • IG @smilesbyspecialists
When it comes to having your teeth replaced with dental implants, consider specialists who have the right knowledge and expertise. Dr. Anthony Sallustio and Dr. Ashley Azizian, known for their excellence in Prosthodontics and Maxillofacial prosthetics, All-on-4® treatments, crowns, bridges, and ceramic veneers, merge their unique combination of skills to create aesthetic, comfortable, and functional results. Dr. Sallustio and Dr. Azizian practice a full scope of prosthetic and cosmetic dentistry, using digital technology and premier technicians to plan a patient's new smile.
Dr. Sallustio and Dr. Azizian have completed a combined six post graduate accredited specialty programs, have over 25 years of total experience, and the dentists are consistently called on to educate dentists on implant dentistry. Dr. Sallustio was also one of the first specialists in central NJ to perform the All-on-4® procedure, which allows patients to replace teeth with dental implants in one visit and has completed hundreds of cases over the past ten years.
Currently, Dr. Sallustio and Dr. Azizian are excited to be part of pilot program in the United States for ground-breaking dental technology that will allow dentists to eliminate the messy and time-consuming process of having impressions made for most procedures. In addition, both dentists are consultants to several dental implant and digital technology companies because of their reputation for staying on top of cutting-edge concepts in dentistry.
Consider a consultation with Dr. Sallustio and Dr. Azizian to analyze and bring back confidence to your smile. Be sure to visit Drs. Sallustio and Azizian's Instagram account @smilesbyspecialists where you can find out more information about their digital practices and see before and after photos of real patients.