Are you heart-smart?
Knowledge about heart health - and cardiac disease - can help you take better care of yourself and live longer. Test yourself with this brief quiz.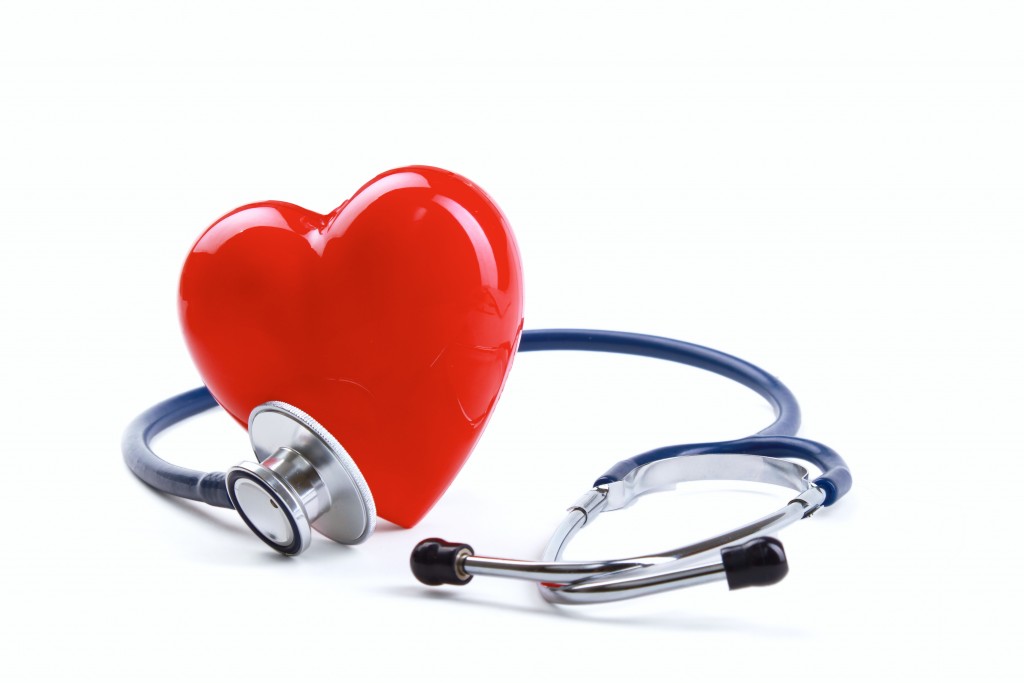 TRUE OR FALSE
1. _______Heart disease is the second leading cause of death in the United States.
2. _______Heart disease can run in a family.
3._______The United States has made little progress in reducing the toll of heart attacks in recent years.
4._______Sexual activity is too dangerous for people with heart disease.
MULTIPLE CHOICE
5. High blood pressure, high cholesterol and tobacco smoking all raise the risk for heart disease. How many American adults have at least one of these three key risk factors for heart disease? a. 24 percent b. 37 percent c. 47 percent d. 76 percent
6. The more risk factors you have, the more likely you are to develop heart disease. Which of the following are also risk factors? a. Having diabetes b. Not getting enough exercise c. Having sleep apnea d. All of the above
7. How many Americans will have a heart attack for the first time this year? a. More than 600,000 b. About 500,000 c. About 100,000 d. Less than 50,000
8. People who know the warning signs of a heart attack have a better chance of surviving it. Which of these is a major warning sign of a heart attack? a. Pain or discomfort in the jaw, neck or back b. Shortness of breath c. Feeling weak, light-headed or faint d. All of the above
9. Which of these are also symptoms of a heart attack? a. Unusual or unexplained tiredness b. Pain in the upper abdomen c. Nausea or vomiting d. All of the above
FILL IN THE BLANKS
10. Fiber lowers your _______________________ and may help prevent heart disease.
11. The average 50-year-old woman is __________ times more likely to develop heart disease than breast cancer.
ANSWERS:
1. False. Heart disease is the No. 1 cause of death for men and women in the United States. About 600,000 Americans die from heart disease every year. That represents one of every four deaths.
2. True. Some of the traits you inherit genetically from your parents can affect your risk for heart disease. Your risk can increase even more when genetic traits combine with unhealthy lifestyle choices, such as smoking tobacco and eating unhealthily.
3. False. Heart-attack deaths in the United States fell by one-third between 2000 and 2010.
4. False. The actual stress on the heart from intercourse is fairly mild, but check with your doctor for guidance before you resume sexual activity after a heart attack.
5. c. Almost half of all American adults have at least one of these three major risk factors for heart disease.
6. d. Heart-disease risk factors also include obesity, a family history of heart disease and an unhealthy diet.
7. b. About 735,000 Americans have a heart attack every year. That's enough people to fill the Rose Bowl, the largest college football stadium, five times. Of those 735,000 heart attacks, about 525,000 happen to people who have never had a heart attack before.
8. d. There are five major signs and symptoms of a heart attack. The other two are pain or discomfort in the arms, shoulder or chest.
9. d. If you or someone you're with shows any of these warning signs, call 9-1-1 immediately.
10. "Bad" or LDL (low-density lipoprotein) cholesterol. Fiber comes from whole grains, fruits, vegetables and beans. Experts suggest you obtain more fiber from foods, which have many other important nutrients, rather than from supplements.
11. Three. And when it comes to mortality the difference between the two dangers is even starker. Heart disease kills six times as many women as breast cancer and more women than all types of cancer combined.
YOUR SCORE:
​LESS THAN SEVEN CORRECT: It's time to study, buddy. You can learn from the easy-to-find website of the American Heart Association at heart.org. You can also check your local library or ask your doctor for information on heart health.
SEVEN TO NINE CORRECT: You know some of the basics, but have more to learn (as we all do).
10 OR 11 CORRECT: Congratulations! You're a heart-health whiz! Now make sure you practice heart-healthy living too.
TO LEARN MORE ABOUT CARDIAC SERVICES AT SAINT BARNABAS MEDICAL CENTER, GO TO RWJBH.ORG/HEART. TO SHARE THIS ARTICLE WITH A FRIEND OR TO RECOMMEND IT ON YOUR FACEBOOK PAGE, VISIT MSXHEALTHANDLIFE.COM.