ARI FROHLICH, D.M.D. • RICHARD GERTLER, D.M.D. • SAMI SOLAIMANZADEH, D.M.D.
TEANECK DENTIST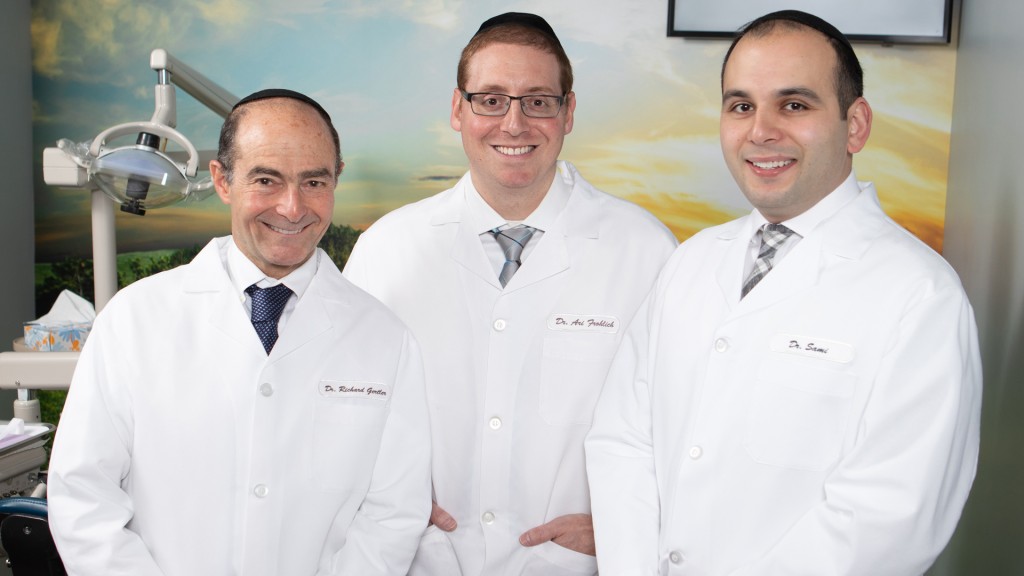 DR. ARI FROHLICH, DR. RICHARD GERTLER AND DR. SAMI SOLAIMANZADEH each strive to make Teaneck Dentist one of the area's finest general dentistry practices, making sure every patient leaves happy, healthy and in great dental shape. From state-of-the-art equipment to highly trained staff and a knack for children's dentistry that engages even the youngest patients in maintaining dental health, Teaneck Dentist has a reputation as one of the most professional, courteous and family-friendly practices in the community.
Teaneck Dentist provides world class family, cosmetic, restorative and implant dentistry. They're skilled at full mouth rehabilitations, large implant cases and advanced periodontal treatments. Outstanding results are achieved with digital dental equipment, including a 3D scanner for comfortable X-rays. Services include Invisalign (clear braces), veneers, bonding, whitening, extractions and non-surgical root canal. Families enjoy Check Up Parties that give children routine dental care in a festive, fun environment. The dentists also constantly take continuing education courses in advanced dentistry to stay on the cutting edge of the field. Visit Teaneck Dentist to experience the staff's integrity and positive energy that makes patients feel comfortable from start to finish.
1008 Teaneck Rd Suite C, Teaneck, NJ 07666 • 201.837.3000 • Teaneck-Dentist.com