Attention Ex-smokers
If you qualify, lung-cancer screening may spot problems early, when chances for a cure are best.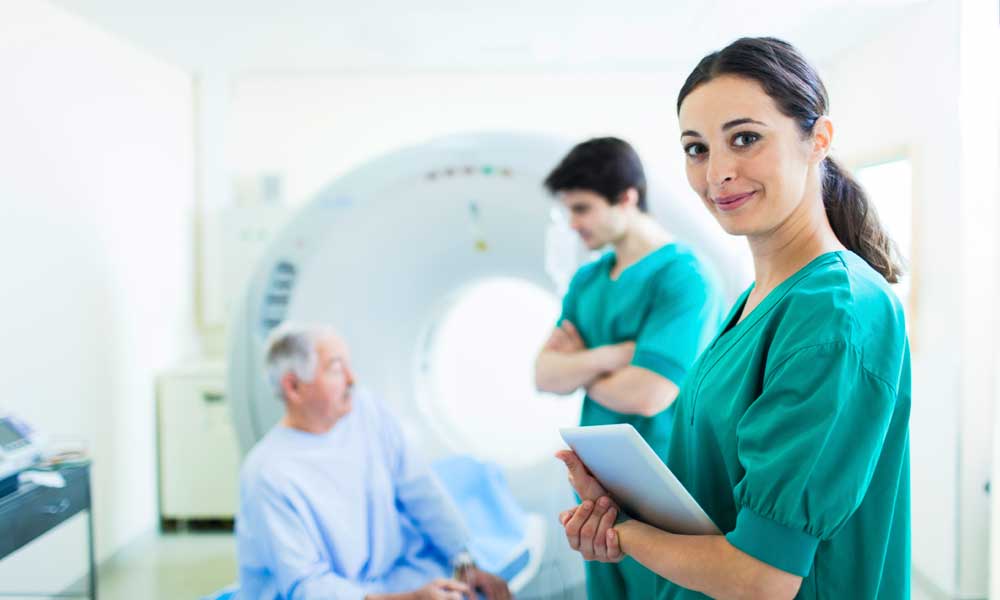 Lung cancer is one of the deadliest cancers—when it's identified too late. But new surgical and oncological approaches have made early-stage lung cancer much more treatable and, in many cases, curable.
To find these cancers early and get patients the care they need, the Lung Cancer Institute at Saint Barnabas Medical Center has joined the International Early Lung Cancer Action Program to offer a free, potentially lifesaving test to identify lung cancer in qualified patients. The program includes a low-dose computed tomography (CT ) screening for individuals who are at high risk for developing lung cancer.
More than 1,000 patients have been screened and about 20 cancers diagnosed since the program's inception in 2013, reports Bridget Saggese, R.N., the patient navigator. "Most cancers were early-stage and curable," she says. Patients identified as having cancer are treated by a multidisciplinary team, which consists of dedicated medical and radiation oncologists, pulmonologists, interventional radiologists and a thoracic surgeon. "We are dedicated to providing quality care and achieving the highest level of patient satisfaction," Saggese says.
To be eligible, participants must be current or former smokers between ages 55 and 74 with a history of 30 pack-years or more. (A pack-year is the number of packs smoked per day multiplied by the number of years of smoking. For example, 1 pack a day for 30 years equals 30 pack-years.)
Also eligible are those ages 50 and older who have a 20 pack-year smoking history and also one of these:
exposure to radon, asbestos, silica, diesel fumes, chromium or nickel;
a personal history of prior lymphoma or smoking-related malignancies such as head and neck cancer, bladder cancer or esophageal cancer;
a family history of lung cancer, or
a diagnosis of chronic obstructive pulmonary disease (COPD ) or pulmonary fibrosis.
All participants receive a baseline CT scan and one follow-up scan annually for two years. A referral from a primary care physician or specialist is required, though anyone interested can call Saggese first for prescreening. You can also go to the Saint Barnabas website and fill out a questionnaire, which will alert her to follow up.
For more information and to find the questionnaire, go to barnabashealth.org/sbmclung. Or call Bridget Saggese at 973.322.6644
To find out more about treatment at the Lung Cancer Institute at Saint Barnabas Medical Center, please call 973.322.6644 or visit barnabashealth.org/sbmc.