'Back' in Action
After treatment by a Monmouth Medical Center pain specialist, three patients have said goodbye to debilitating back pain.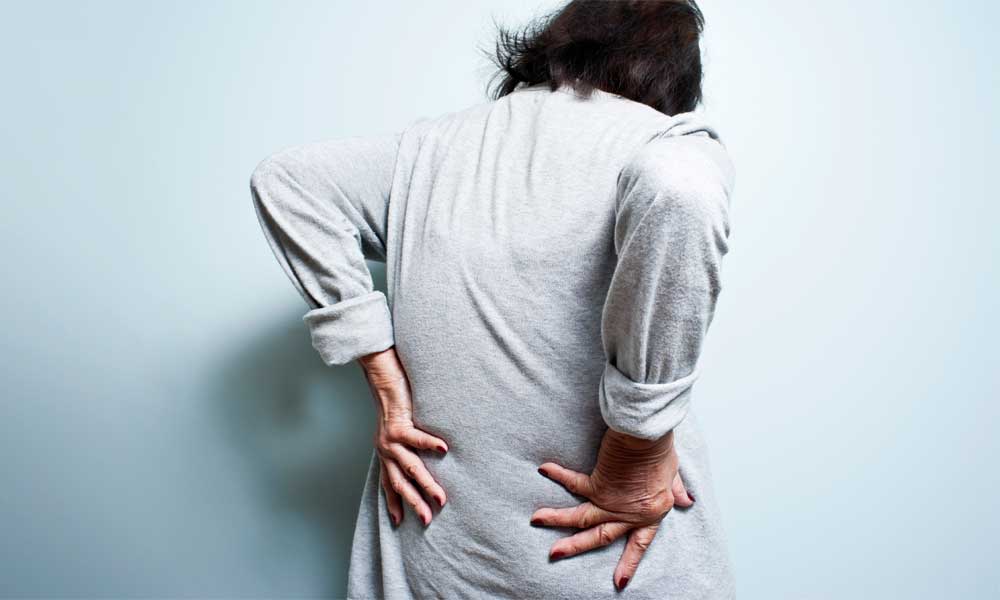 Sam Fromkin, a 73-year-old avid golfer, had been experiencing chronic back pain due to arthritis and degenerative damage for decades. During flare-ups, the recurring problem left him unable to complete some of the simplest daily tasks and kept him far away from the links.
He visited a number of doctors in both Florida and New Jersey (he divides his time between the two states) and underwent many diagnostic tests and procedures—including the removal of part of a herniated disc—but the pain continued. Then, after a difficult bout three years ago, a neurologist suggested he schedule an appointment with Anil K. Sharma, M.D., section chief of pain management at Monmouth Medical Center and a leader in utilizing minimally invasive techniques to treat back, neck and other chronic pain conditions.
Dr. Sharma started with a test injection to confirm the source of Fromkin's pain. After only his second visit, he began feeling relief.
"Sam had had a number of injections over the years that for whatever reason had not worked," says Dr. Sharma. "These minimally invasive procedures for chronic back pain, completed through a small needle using an X-ray for guidance, are very safe but it is an art. The patient must be thoroughly listened to and a correct diagnosis must be made based on the history, the physical exam, a personal review of the MRI [magnetic resonance imaging] films and sometimes diagnostic injections. A difference in just a few millimeters in the injection site can make a huge difference in the relief the patient experiences."
Recently Dr. Sharma performed a precise nerve block on Sam. During the outpatient procedure, he injected his spine as a test to see if his back pain improved. If the injection helped, Dr. Sharma would complete a second block for longer-term relief by performing a radiofrequency ablation to cauterize the nerves.
"During my appointment with Dr. Sharma following the injections, he asked me how I was feeling and I said, 'I feel great, I'm sensational,'" Sam recalls. "And he said, 'OK, we don't need to do anything else.' He could have gone forward with more treatments but we didn't need to."
Today, Sam is feeling great and is back to playing golf up to four times a week without any problems.
"While Sam's chronic condition is the same, his pain is gone and he has been able to avoid major spinal fusion surgery," says Dr. Sharma.
"Dr. Sharma worked very hard at determining and narrowing down the possible causes of my back pain," Sam says. "He was able to diagnose the problem and provide the correct treatment."
As a result of Sam's successful treatment, his wife Ivee also began seeing Dr. Sharma for her chronic back problems when she required pain management, and her treatment was as successful as her husband's.
"Dr. Sharma is the full package," he says. "He provides education on the causes of pain and treatment options with a good bedside manner. He's comforting, he takes the time with patients, and he's the only doctor who has been able to give me complete relief."
Sciatica pain, begone!
As an X-ray technician at Monmouth Medical Center, Trudy Gallagher spends much of her day moving and lifting patients into the correct position for imaging. In the latter half of 2013, the 38-year-old mother of two began to have pain radiating down her leg, known as sciatica. Believed to affect 15 percent to 40 percent of people sometime during their lives, sciatica is pain, weakness, numbness or tingling in the leg that occurs when there is pressure or damage to the sciatic nerve, which runs from the lower back through the hips and down the back of both legs.
"On a scale of 1 to 10, my pain was a 9," Trudy says. "I was taking a lot of anti-inflammatories and was very uncomfortable."
Diagnosed with a herniated disc, a common cause of sciatica, Trudy first tried physical therapy to help ease the pain. But when her pain continued to worsen and began making her job difficult, Trudy sought out Dr. Sharma. Together they reviewed her MRI scans and diagnosis, and he began treating her with epidural steroid injections in the lower back to relieve the inflammation and swelling around the nerve next to her herniated disc.
"The steroid part of the medication helps with the pain by reducing the inflammation around the nerve," he explains.
Following the 10-minute procedure, patients typically walk out of the Cranmer Ambulatory Surgical Center at Monmouth Medical Center, where Dr. Sharma performs his procedures, with minimal pain.
"The goal with the injections is to enable patients to work and function with minimal discomfort—and without needing pain medications," says Dr. Sharma. Trudy reports that this is exactly what she experiences from the injections.
"I was glad to be able to avoid surgery and give my back time to heal," she says. "The injections give me the relief I need to function comfortably."
Trudy now sees Dr. Sharma every four to five months for an injection that typically provides her with three to four months' relief. She credits him with giving her functionality back. "I was recently able to go sledding with my kids," she says. "That would have been completely out of the question before."
"On a scale of 1 to 10, my pain was a 9," says Trudy Gallagher. But she feels much better after treatment by Anil K. Sharma, M.D., section chief of pain management at Monmouth Medical Center.
A working mom finds relief
Gina Slagmolen, 47, had had back pain for much of her life. Diagnosed with scoliosis as a young girl, she saw a chiropractor regularly as a teen to find relief. As time went on and she celebrated major life milestones—marriage, childbirth, career advances—her back pain grew worse.
"Like many women, after having children I slowly put on weight," she says. "At work, I'm on my feet a good portion of the day and spend a lot of time lifting and bending—both of which added to the pain."
More recently diagnosed with degenerative disc disease—the most common cause of neck and back pain—Gina had herniated and bulging discs in her lower lumbar spine. They began causing bouts of debilitating pain. One day her pain was so severe she had to leave work in a wheelchair.
"Every day I would come home and have to lie down—I could get through the work day but afterwards, Tylenol and rest just weren't cutting it," she says.
She saw an orthopedist who recommended physical therapy, but it did not provide the hoped-for relief. After a few months, he suggested she see a pain management specialist, so she turned to Dr. Sharma. He gave her epidural injections that provided some temporary relief, but after a few weeks it was clear that she needed more. As a next step, Dr. Sharma performed a radiofrequency ablation, a procedure in which he used X-ray guidance to insert a special needle into the spine and cauterize the nerves responsible for the pain.
"This procedure destroys the functionality of the nerve and interrupts the pain signals sent to the brain, eliminating the pain," Dr. Sharma says. "Patients do not lose any function, are not relying on pain medications and can be pain-free for up to a year."
As soon as the anesthesia from the procedure wore off, Gina felt good.
"With the radiofrequency procedure, the relief lasted close to a year," she says. "I felt 100 percent. Thirteen months later, I saw Dr. Sharma again to have the procedure done a second time. Everything he did was right on target."
Epidural injections weren't enough for patient Gina Slagmolen, so Dr. Sharma used a radiofrequency ablation technique that left her feeling "100 percent."
To learn more about the pain management program at Monmouth Medical Center, call 732.759.8920.