Back To Life
Monmouth Medical Center's renowned Joint Replacement and Spine Center gives patients a new lease on life.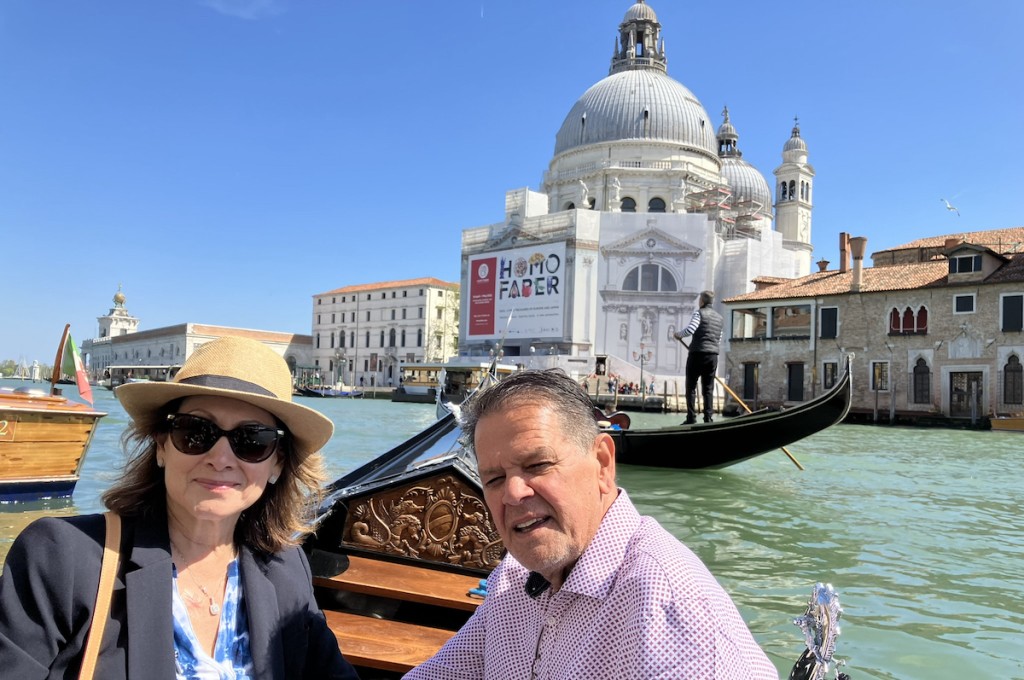 Elizabeth Monge knew she was in good hands when she checked in for surgery at Monmouth Medical Center's Joint Replacement and Spine Center in mid-January. Just days before her procedure, the hospital received national recognition, achieving Joint Commission Disease Specific Certification for total hip, total knee and spine surgery. Admittedly though, accolades weren't on her mind—feeling better was her objective.
Flash back about two years prior, when the now 68-year-old Toms River resident began feeling a suspicious pain in her neck that eventually traveled down her left arm and into her fingers. The pain left her in such agony that she couldn't even sling a purse or bag over her shoulder.
"My doctors told me to go to physical therapy for it," she recalls, "but no one really knew what was wrong until an orthopedist said I had a deteriorated disc in my back."
To help manage her condition, in late 2020, Monge's doctors administered an epidural steroid injection. The shot, a common treatment option for back pain, did the trick temporarily and kept Monge comfortable for roughly three to four months—then the suffering returned.
"The pain came back, and it was worse than before," she says. "I was on a series of medications and pills, but the pain was 24/7 this time. It was so bad at one point that I had to go to the emergency room because [the pain] was too much. I felt like I was going to have a heart attack from the pain."
A second epidural was administered in November 2021, but that injection, unlike the first, did not offer any reprieve. That's when she was referred to MMC and Praveen Yalamanchili, M.D., orthopaedic spine surgeon, who recommended and then performed a cervical discectomy and fusion surgery in January of this year. "He used grafts to replace and repair two discs in my back," she says.
About an hour after surgery in her recovery room, Monge caught herself stretching, arms fully extended and without pain. "I thought maybe the anesthesia was still in my body and that's why I didn't feel anything," she says, "but I felt so great."
Monmouth Medical Center's comprehensive, coordinated Spine Program delivers unparalleled expertise with the lowest infection and complication rates and outstanding outcomes," says Dr. Yalamanchili. "We offer individualized care plans for pain management and a designated inpatient unit that is staffed by nurses and therapists who specialize in the care of spine surgery patients.
Monge spent just one night in the hospital, which was required because of her age, before she was discharged. Other than minor post-surgery soreness, which was remedied with acetaminophen, she no longer had any pain. Physical therapy sessions and follow-up appointments every six weeks ensured that Monge stayed on track for a full recovery.
"I perform the majority of my surgeries at Monmouth Medical Center due to the excellent care and results my patients experience," says Dr. Yalamanchili. "I have had many patients find life-changing relief after their treatment at the Spine Center."
The procedure immediately renewed Monge's life, so much that she jokes that "I felt like I didn't even need PT!"
"It's amazing how the surgery changed my life," she notes. "My posture got better, and even the incision for surgery was nice—it looks like [the scar] is even shrinking. Everything was just great."
---
For more information about Monmouth Medical Center, visit rwjbh.org/monmouth.