Bayou by the Sea
Any homage to New Orleans better be full of flair and flavor. Happily, that's just what you get at Clementine's Café.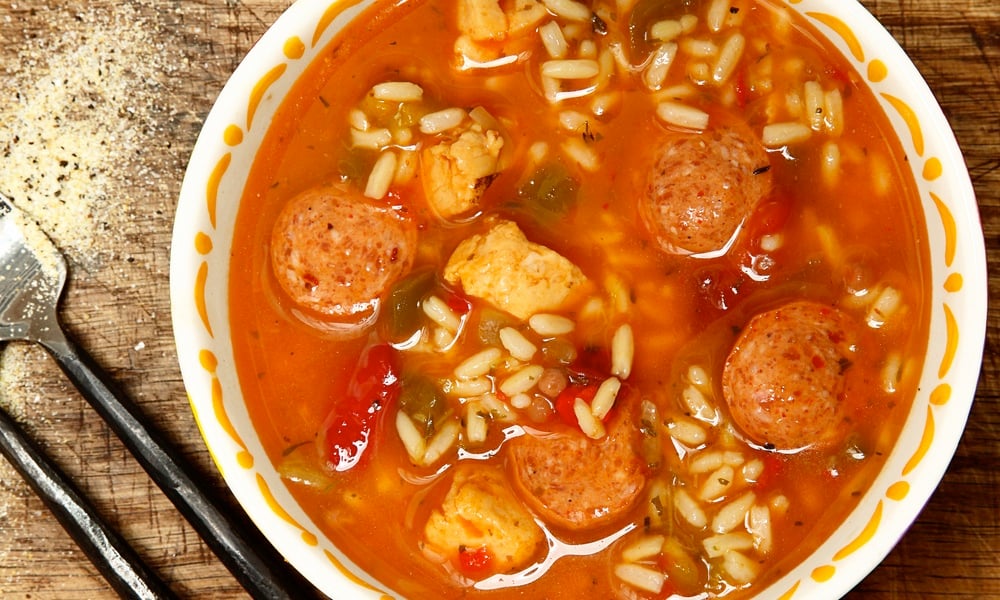 New Orleans is known for its off kilter fun, so any homage to that great city better be full of flair and flavor. Happily, that's just what you get at Clementine's Café—a slightly formal, somewhat zany, wholly tasty Avon-by-the-Sea spot that serves up good food with a hefty side of charm.
Once upon a time, the eatery also had "and Collectables" tacked to the end of its name—and it's little wonder why: Everywhere you turn there's something to examine. Porcelain plates, large-scale portraits and knickknacks adorn dark red walls offset by low lighting; you can even purchase a bauble from one of two trinket cases up front. Still, the menu held even more eye-catching pleasures, and we quickly decided on a few starters to our meal. Up first: a Louisiana crab cake served atop avocado slices and mixed greens. Fried to a crunchy golden brown, the thin crust cracked open to reveal a lovely mound of crabmeat. A drizzle of creamy rémoulade added a spicy, peppery bite that was perfectly offset by the buttery avocado. Even better were Clementine's scallops—delectable, juicy, broiled just right and topped with Dijon mustard and bacon. "You've got to try this," the menu asserted about the dish—and we have to agree.
Tasty but not a must-try was our first entrée, the Cajun rib-eye. Light seasoning gave it a slight Creole flair—but frankly, we wouldn't have minded a bit more bite. Still, its medium-rare preparation was spot on. Surprisingly, the accompanying garlic mashed potatoes were a rather bland disappointment. Luckily, an extra side order—the corn maque choux—had flavor in spades. The traditional Louisiana dish featured a mix of corn, peppers, onions and seasonings, all stewed together into a savory bliss.
The jambalaya, a special that night, affirmed that seafood is the way to go at Clementine's. The hearty rice preparation came topped with generous servings each of shrimp, crawfish and fried oysters. Chunks of spicy andouille sausage added a nice kick without being overpowering, but it was the dish's shellfish that really shined—all of it large, plump, juicy and all around excellent.
Hoping for similar brilliance with dessert, we ordered the bread pudding, described as the secret recipe of the chef 's grandma. Talk about comfort food! The dish featured chunks of bread studded with raisins and covered in a nice whisky cream sauce, then drizzled with caramel. But while this was good, it was the lovely gelato that really sated our sweet teeth. We chose a special flavor: chocolate infused with Earl Grey. The bergamot of the tea paired perfectly with the dense chocolate, and we had no trouble finishing the three generous scoops. It's these delightful twists that make us eager to try Clemetine's again, to uncover what other bright spots are lurking amid this eatery's cheerful Cajun charm.
Clementine's Cafe
306 Main Street, Avon-by-the-sea
732-988-7979
www.clementinescafe.com
Hours
Monday, Wednesday, Thursday, 5-9 p.m.
Friday and Saturday, 5-10 p.m.
What you should know
Entrees range from $19 to $34
Major credit cards accepted
BYO
Reservations recommended