Be There
December/January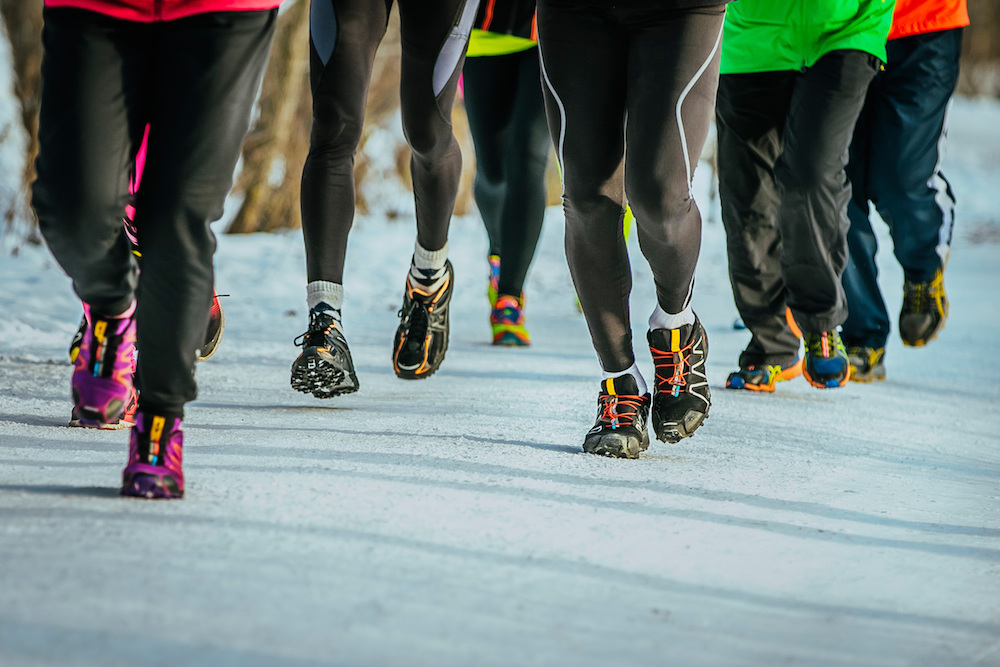 DEC 9 Whether you trust in its nightmare-proof abilities or simply like the decoration, the DIY CRESCENT MOON DREAM CATCHER WORKSHOP is a creative event where you can unwind and design a beautiful dream catcher. From 12–1:30 p.m., meet at the Asbury Park Convention Hall and learn how to weave a crescent-shaped web and add beautiful adornments such as fringe and dried flowers. Tickets are $45, which include material and supplies. For more info and to purchase tickets, visit eventbrite.com.
DEC 13 Put on your dancing shoes and head over to the BREWS & LATIN DANCE MOVES AT ASBURY PARK BREWERY, Asbury Park. From 7–9 p.m., you'll have the opportunity to participate in beginner Latin dance lessons. No experience is necessary so don't be shy to show off your moves. Tickets are $25 each or $45 for a pair and can be purchased at eventbrite.com.
DEC 15 Take a break from holiday shopping and unleash your inner artist at the HOLIDAY WREATH WORKSHOP at the Asbury Park Bazaar, 3–4 p.m. Learn how to make a wondrous wreath using fresh winter greens and various natural materials. Don't forget to bring garden shears! All other materials will be provided. Admission: $40. To purchase tickets, visit eventbrite.com.
DEC 15 History buffs, you won't want to miss the festive CHRISTMAS LANTERN TOUR at the Historic Village at Allaire, Wall Township. The nighttime tour takes place from 5–7:30 p.m. and will include music, theater and history (learn all about Christmas in the 1800s). Advance ticket purchase is required. Tickets: $20. Visit eventbrite.com for more info.
DEC 15 Burn off the extra holiday calories at the 2ND ANNUAL WINTER WONDERLAND RUN, beginning and ending at Proving Ground Waterfront Dining, Highlands. The event will include a post-run party and a costume contest with cash prizes for the Best Family, Best Male, Best Female and Best Child categories! Bring canned goods and non-perishable items for food pantry donations and toys for the HFD Toys For Tots program. Admission: FREE, beginning at 11 a.m., event begins at noon. Head to visitnj.com for more info.
JAN 5 Invite your friends and family for a weekend of beer and bacon at the PRETEND BBQ & BREW FESTIVAL AND CONFERENCE at Allaire State Park, Farmingdale. From 11 a.m.–5 p.m., enjoy live music, a beer tent, food vendors (featuring bacon menu items, of course), activities for kids and more! Admission: $5 per person, FREE for 18 years and under. Visit eventbrite.com for more info.
JAN 5 Celebrate nature at the NIGHT SKIES HIKE AND S'MORES AT THOMPSON PARK in Lincroft, 6–8 p.m. After a short hike, enjoy s'mores, warm drinks and music under the stars. Admission is FREE, and is open to ages 7 and up (adult supervision is required for those under 18). Visit visitmonmouth.com for more info.
JAN 19 Summer is long gone, but the barbecue never ends! Support the 17TH MASONIC DISTRICT BEERS AND BBQ FUNDRAISER at the Beach Haus Brewery in Belmar, 6–9 p.m. Spend a night with friends and family while enjoying an open bar, soft drinks, barbecue and more. Tickets are $50 and can be purchased at eventbrite.com.
JAN 26 & 27 Toast to the new year at ASBURY PARK BEERFEST 2019, Convention Hall in Asbury Park. The event will feature craft beers, ciders, boardwalk food and tasting glasses. Tickets are $40 in advance or $45 at the door. Visit ticketmaster.com or the Stone Pony box office to purchase tickets. For times and more info, visit apboardwalk.com.