Be There
April + May NOT DONE needs to be checked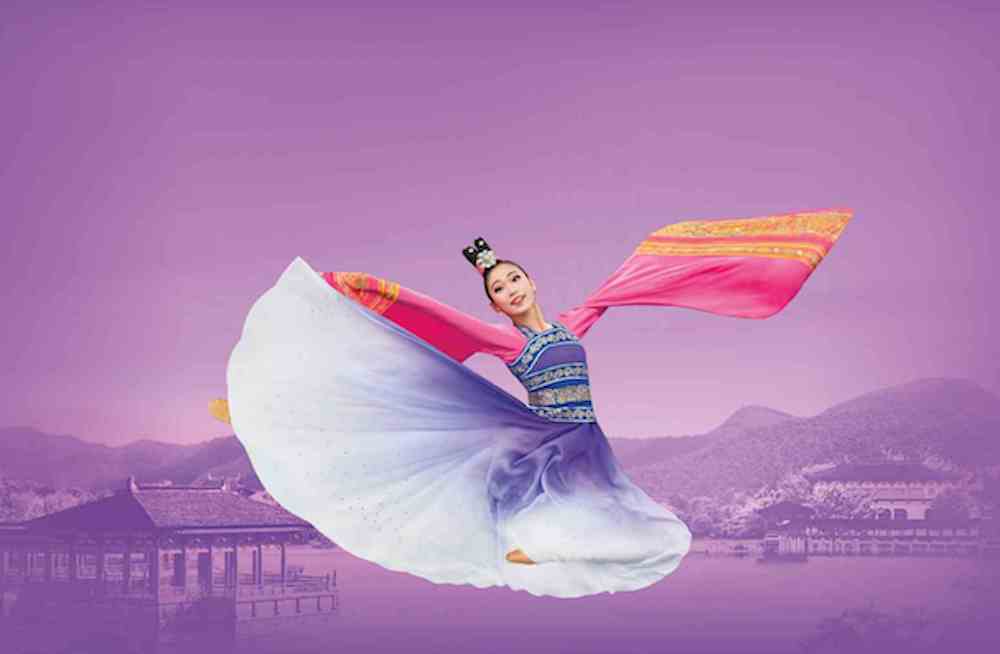 APRIL 26-MAY 4 The world's premiere classical Chinese dance company returns to New Jersey Performing Arts Center in Newark with a series of spring performances of SHEN YUN. The show takes audience members on a visual journey through 5,000 years of Chinese history through eloquent dance, live music and authentic costumes; choose from a 2 p.m. matinee or a 7:30 p.m. showing. Admission: $80 and up. NJPAC.org has your tickets.
APRIL 26-MAY 6 Release your inner movie critic at the MONTCLAIR FILM FESTIVAL in Montclair, to screen documentaries, politically-charged biopics and more. PS: Stephen Colbert, Richard Gere, Bill Nye and more celebrities have attended this festival in years prior, so you know this will be good. Admission: Individual screening tickets start at $8 for members, $10 for non-members. Purchase tickets at montclairfilm.org.
APRIL 27 Travel back to pre-historic times at the Morris Museum's DINO DAY, where kids and adults alike will get a hands-on experience with fossils, meet a dinosaur expert and learn about dinosaurs from 11 a.m. to 4 p.m. Tickets: FREE for members; otherwise it's $10 per adult and $7 per child. Find out more at morrismuseum.org.
APRIL 27 Celebrate Earth Day with your friends and neighbors at the ESSEX COUNTY EARTH DAY CELEBRATION at the Essex County Environmental Center in Roseland. From 11 a.m. to 4 p.m., enjoy live music, food, nature crafts, canoeing (weather permitting) and a live animal show from the Turtle Back Zoo at this event that's fun for the whole family. Admission: FREE. Check out essexcountyp-arks.org to get more information.
MAY 4 The Kentucky Derby pays a visit to New Jersey at the 3rd annual DERBY DAY FES-TIVAL AND FUNDRAISER at Grover Cleveland Park in Essex Fells. The 3-hour long festival, which runs from 4 p.m to 7 p.m., will feature live music, food and drinks, Derby-themed games for the kids, raffles and a best Derby hat contest, so don't forget your favorite headwear! Admission: FREE. Register at eventbrite.com.
MAY 5 Want to meet the next generation of New Jersey's vocal talent? Get to know these extraordinary stars-in-the-making at the Opera at Florham's 31ST ANNUAL VOCAL COMPETITION AND MUSICALE at 2 p.m. at The Mansion at Fairleigh Dickinson University in Madison. 8-10 finalists will compete before a panel of judges for the title and prizes totaling $10,000. Admission: $30; seniors are $25 and students 22 and under are $10. Purchase tickets online at operaatflorham.org/2019-vocal-competition/.
MAY 5 Help fund the Whippany Fire Department's new fire house—and get some exercise in—at the WHIPPANY FIRE DEPARTMENT 5K. The fifth-annual event will take place at 8:30 a.m. at Bee Meadow Park, followed by an awards ceremony at 9:45. Admission: $30. Register and get more info at whippanyfire.com/5K.
MAY 11 Why buy real flowers that'll wilt in a week when you can attend a FLOWER MAKING MINI SESSION at the Morris County School of Glass in Morristown? From 10 a.m. to 4 p.m., create a glass flower and learn how to mold glass in this hands-on, fast-paced workshop. It'll make a great Mother's Day gift or girls' day out. Admission: $69. Learn more at mcsog.com.
MAY 11 Enjoy a night of pure talent when Broadway and TV legend BERNADETTE PETERS performs live at the Mayo Performing Arts Center in Morristown from 8 p.m. to 10 p.m. Admission: Tickets start at $69. Get more info at mayoarts.org.
MAY 17 You'll get dinner and a show at RODIA COMEDY NIGHT at Calabria's Restaurant in Livingston. Comedian Anthony Rodia, known as "Uncle Vinny" on social media, will bring the laughs while the Italian restaurant serves up a delicious buffet dinner from 7 p.m. to 10 p.m. Admission: $70, which includes dinner. Visit calabrianj.com to learn more.
MAY 18, 19 Spend your weekend at the 34th annual FINE ARTS & CRAFTS AT VERONA PARK on Bloomfield Avenue in Verona. See the picturesque park transformed into a fine art gallery and shop the works of over 140 artists and crafters, grab a bite and enjoy the park's scenery, which includes a lovely lake, flower gardens and a boat house. The event is from 10 a.m. until 5 p.m. Admission: FREE. Vero-napark.org has the details.
MAY 25 Impress your camping com-panions this summer with REI's ESSENTIAL CAMPING SKILLS CLASS at Lewis Morris County Park in Morristown. From 12:30 to 2:30 p.m., participants will take a hike to a spot in the park and learn how to set up a tent, a "bathroom" and a kitchen on a model campsite. Admission: $49 for members, $69 for non-members. Register at rei.com.