Be There
June + July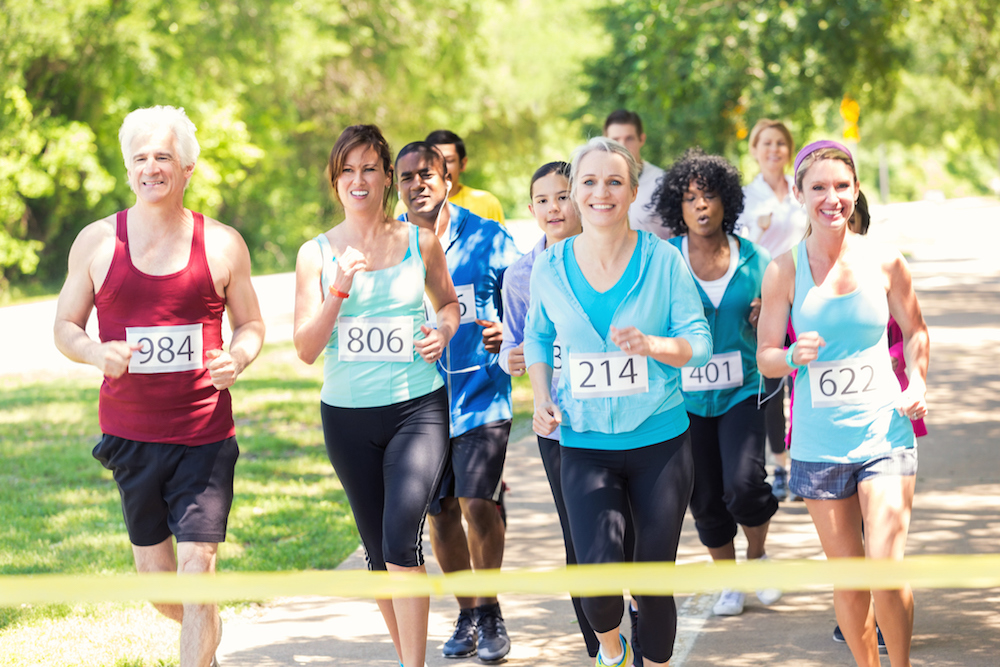 JUNE 15 Get your motor running and head to the ATLANTIC HIGHLANDS CAR SHOW, scheduled from 10 a.m. to 4 p.m. along First Avenue in downtown Atlantic Highlands. More than 100 cars will be on display alongside food and craft vendors, boutiques and children's activities. Admission: FREE. Find the Atlantic Highlands Chamber of Commerce on Facebook to get more details.
JUNE 15 & 16 Spend the day with Dad at the FRESHWATER FISHING DERBY on Saturday at the Manasquan River in Howell or on Sunday at Turkey Swamp Park in Freehold. Free clinics take place at 12:30 p.m. each day, while the derby is held from 2 to 5 p.m. The event is open to anglers of all ages and skill levels. Admission: $8 per person, $25 per family of four. Pole rentals are $5 each and available on a first come, first served basis. Pre-registration is suggested, and cash or check will be required on site. For more information, visit monmouthcountyparks.com.
JUNE 22 & 23 Few things are better than wine and chocolate, so make your way to Monmouth Park in Oceanport for the annual WINE & CHOCOLATE FESTIVAL. Drinks will be provided by New Jersey's finest wineries, while area chocolatiers will supply the sweets. Park gates open at 7:30 a.m. Tickets: $7 for chocolate sampling; $10 for unlimited wine sampling; $16 for wine and chocolate sampling. Wine event participants will receive a commemorative glass. Head to monmouthpark.com for full details.
JULY 4 Celebrate Independence Day at OCEANFEST, from 10 a.m. to 10 p.m. at the Oceanfront Promenade in Long Branch. The day will feature live entertainment, music, food, craft vendors and more, while a fireworks display will light up the sky at night. Admission: FREE. For a full schedule, check out oceanfestnj.com.
JULY 4 See the rockets' red glare reflect off the water during the annual ASBURY PARK INDEPENDENCE DAY FIREWORKS SHOW. The display kicks off around 9 p.m. along the Second and Fourth avenue beaches. Admission: FREE. Parking is extremely limited. Visit asburyparkchamber.com for more information.
JULY 13 Before you hit the beach, warm up your muscles at the 43RD ANNUAL BELMAR 5-MILE RUN/WALK, which kicks off at 8:30 a.m. at 5th and Ocean avenues. A cash prize will be presented to the top finishers, and free food and drinks will be available at the post-race party hosted by Bar Anticipation. Race-week registration is $35, but the price increases to $40 on the day of the race. Proceeds will benefit the Belmar Goodwill Hose Company. Sign up now at belmar5.com.
JULY 20 & 21 It's baaack! The summer ASBURY PARK BAZAAR returns from 12 to 6 p.m. each day at the Grand Arcade of Convention Hall, featuring local and regional vendors selling handmade jewelry, home goods, natural products, food and more. Admission: FREE. All the info you need is at asburyparkbazaar.com.
JULY 20 & 21 Get down and dirty with fellow racers at RUGGED MANIAC at Raceway Park in Englishtown. Participants will run a 3.1-mile course filled with mud, water, trampolines, fire and other obstacles before reaching the finish line and an after-race party. All finishers receive medals and bragging rights. Races begin at 9 a.m. on both days. On-site registration is $100, but discounts will apply for early online entry. Sign up now and find more info at ruggedmaniac.com.
JULY 24–28 Your summer's not complete without a visit to the MONMOUTH COUNTY FAIR at the East Freehold Showgrounds in Freehold. Enjoy rides, craft vendors, carnival food, a home and garden competition, live music and more. Admission is $8 but children 12 and under are FREE. Tickets for rides must be purchased. For a full schedule of events, visit monmouthcountyparks.com.
JULY 24–28 Forget Hollywood because the best summer blockbusters can be seen at the annual INDIE STREET FILM FESTIVAL in Red Bank. More than 70 independent films from around the world will be screened in venues throughout Red Bank. Five-day passes start at $79, which includes access to films, discussions and more. Get yours now and find out more at indiestreetfilmfestival.org.
AUG. 4 Head to Monmouth Park in Oceanport for the 14TH ANNUAL KORTNEY'S CHALLENGE 2-MILE FUN RUN/ WALK AND DAY AT THE RACES. In addition to the run, the event includes crafts, refreshments, giveaways, entertainment by 107.1 FM and access to a private picnic area at the racetrack. Race-day registration begins at 8:30 a.m., and the run starts at 10 a.m. Sign up by July 19 to save $5 on registration fees. Visit thekortneyrosefoundation.org for more details and registration.