Be There
June + July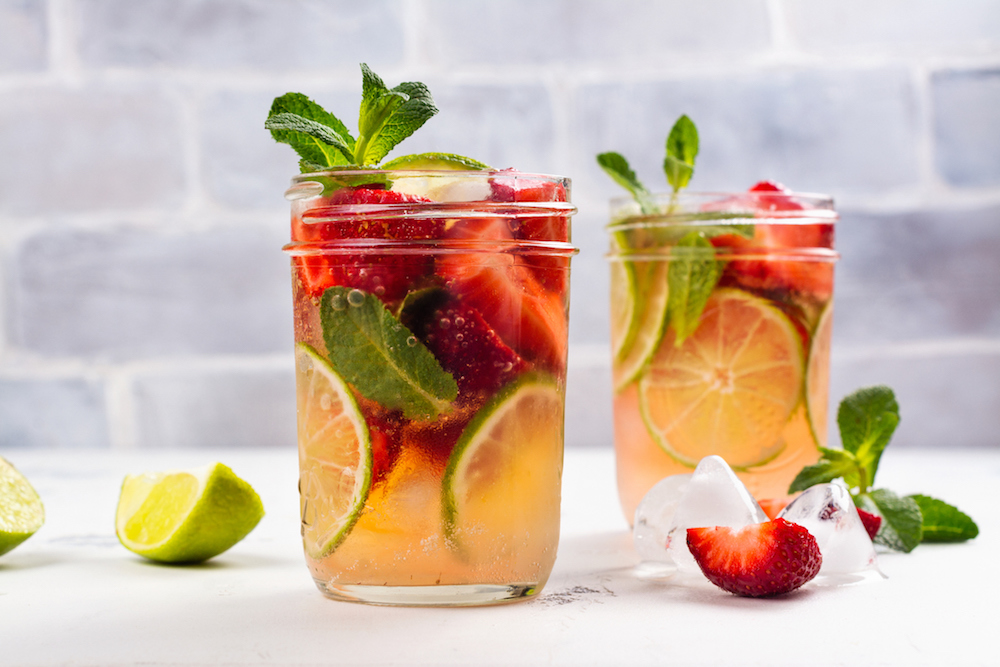 JUNE 12–JULY 8 Enjoy heroes, villains, love stories and plenty of sword fights during a special adaptation of THE THREE MUSKETEERS, staged by the Shakespeare Theatre of New Jersey in Madison. Matinee, evening and weekend performances are offered. Tickets start at $39. For showtimes and more info, head to at shakespearenj.org.
JUNE 15 Art and beer lovers, this one's for you. The Monclair Brewery is hosting CRAFTS AND DRAFTS from 12 to 5 p.m., giving visitors the chance to check out the handmade wares of local artisans (jewelry, handbags, ceramics and more) while sampling tasty brews. Admission: FREE. Get the full scoop at marketspacevendorevents.com.
JUNE 22 Show off your best moves at the annual WEEQUAHIC PARK HOUSE MUSIC FESTIVAL, from 9 a.m. to 9 p.m. in Newark. This year's lineup includes DJ Dawud Johnson, DJ MixMash, Sir Charles Dixon and more. Admission is FREE, but VIP packages featuring private tents, food, WiFi and more are available. Boogie over to aaccoec.org for details.
JUNE 23 You belong at the Mayo Performing Arts Center in Morristown for a special concert featuring PAT BENATAR AND NEIL GIRALDO. The wife-and-husband, singer-andguitarist duo will perform from their long list of hits, including "We Belong," "Love Is A Battlefield" and "Hit Me With Your Best Shot." Tickets for the 7:30 p.m. show start at $59. Get your tickets and more info now at mayoarts.org.
JUNE 27–29 Commemorate Independence Day a few days early at Montville Township's FOURTH OF JULY CELEBRATION. Each day of the festival will include rides, magic shows, face-painting, food, music and more. A fireworks display will take place on June 29 at 9:30 p.m. Admission is FREE, but unlimited ride wrist bands are $30. For the complete schedule of events and more details, visit montville4th.com.
JUNE 29–30 It's a bird, it's a plane, it's… the annual GARDEN SATE COMIC FEST, returning to the Mennen Arena in Morristown from 10 a.m. to 5 p.m. each day. The event will feature comic and memorabilia vendors, activities, guest panels and, of course, plenty of costumed characters. Tickets start at $25; children age 11 and under who are accompanied by an adult will be admitted FREE. For more details, visit gardenstatecomicfest.com.
JULY 4 Burn a few calories before your backyard barbecue by competing in the 12th annual RUN/WALK THROUGH MAPLEWOOD. The 5K begins at 7:30 a.m. on Dunnellen Road by the Maplewood fire station. Registration is $25 through June 30 and $30 through July 3. There will be no race-day signups.
Find more information and registration forms at runsignup.com.
JULY 4 Bring the entire family to the annual Montclair JULY 4TH CELEBRATION, which kicks off at 11 a.m. with a parade at Bloomfield and South Fullerton avenues. Head to Edgemont Park after the parade for a family picnic complete with live music, rides and vendors, then stay for an evening fireworks show at Yogi Berra Stadium on the Montclair State University campus. Parade and picnic admission are FREE; stadium admission: $3 per person or $10 per family. More information is available at montclairnjusa.org.
JULY 14 Because few things in the summer can beat a glass of sangria, it's time to decide who makes the best. The SANGRIA SHOWDOWN, held from 12 to 9 p.m. at Newark's Sport Club Portugues, will pit the best sangria makers from the historic Ironbound neighborhood against one another. Attendees age 21 and older will have unlimited samplings throughout their time slot. Tickets start at $50. Reserve your spot at eventbrite.com.
JULY 19–21 The WHITE MEADOW LAKE FESTIVAL at the White Meadow Lake Country Club in Rockaway has everything you want in a summer fair. Enjoy three days of parades and rides, food and refreshments, canoe races and sand castle contests, live music and fireworks and much more. Admission is FREE; carnival ride wristbands start at $25. Get the event schedule and all the details at wmlfestivaldays.com.
JULY 24 Planning your big day? Swing by the Holiday Inn in Parsippany from 6:30 to 9:30 p.m. for a BRIDAL EXPO featuring New York/ New Jersey's top wedding vendors in the areas of fashion, beauty, decoration, entertainment and more. Admission is FREE. Start your planning by visiting bridalexpoandtradeshow.com.