Be There
September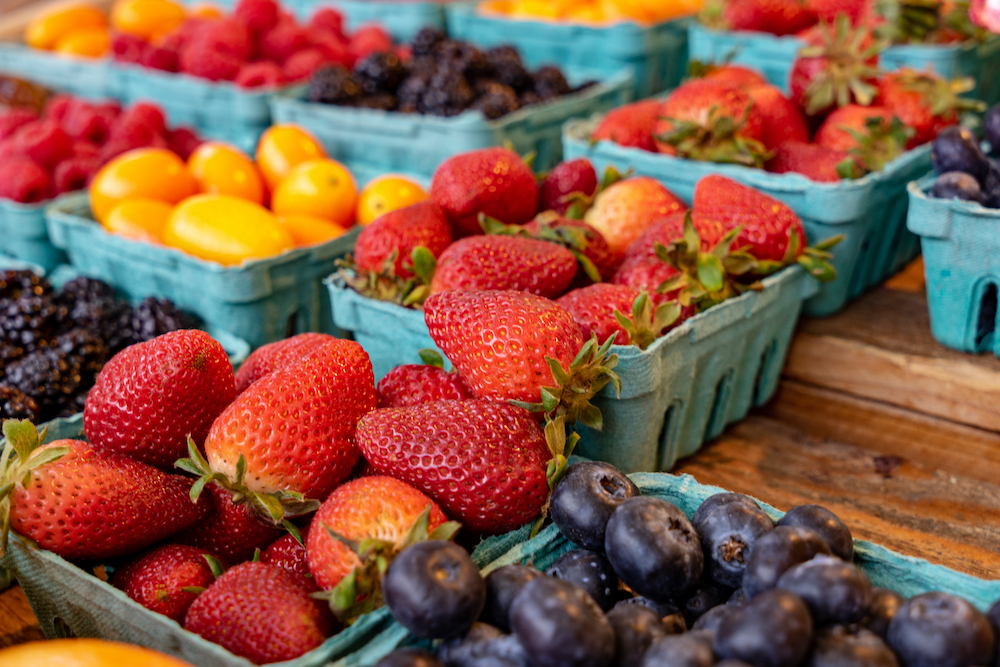 SEPT 1 Learn about and embrace Nordic culture during the annual SCANDINAVIAN FEST, scheduled from 10 a.m. to 6 p.m. at Vasa Park in Budd Lake. The entire family will be treated to traditional dance performances, shopping, food and more. Online tickets are $11; price at the gate is $14 general admission and $13 for seniors. Attendees dressed in authentic folk costumes will be admitted for FREE. For more details, see scanfest.org.
SEPT 4 & 18 Pick up fresh produce and delicious baked goods at the Orange Township FARMERS MARKET, held from 12 to 6 p.m. at Tony Galento Plaza. Attendees will fi nd locally sourced produce in a family friendly atmosphere that includes vendor booths and live music. Admission: FREE. Visit orangetwpnjcc.org for more information.
SEPT 7 Bring your appetite to the annual MORRISTOWN FOOD TRUCK AND MUSIC FESTIVAL beginning at 11 a.m. at Mennen Arena Field. More than 20 gourmet food trucks will be on site to fi ll hungry bellies, while live music, face painting, kids' activities and more will entertain visitors of all ages. General admission is $5; kids under age 10 are FREE. Find out more at fairsandfestivals.net.
SEPT 7 & 8 Find your next gem at Chester's 46th annual FALL CRAFT SHOW, from 10 a.m. to 5 p.m. at Municipal Field (134 Main St.). Attendees can browse through a variety of handmade items, crafts, art, antiques and more. Admission: $5 per person, FREE for ages 12 and under. Dogs will not be permitted on the fi eld during the show. Visit chestercraftshow.com for additional info.
SEPT 11–29 Take a seat at The Shakespeare Theatre of New Jersey in Madison to see AS YOU LIKE IT, one of the Bard's most beloved comedies filled with some of his more eloquent speeches. (You know the one that starts, "All the world's a stage….") Tickets start at $29. For more information, visit shakespearenj.org.
SEPT 14 & 15 Do you have a need for speed? Pull up a chair and watch the watercraft at the NJ STATE POWERBOAT CHAMPIONSHIPS AND NJ GOVERNOR'S CUP RACE, held from 11 a.m. to 6 p.m. each day at Hopatcong State Park in Landing. Prefer dry land? There will be plenty of crafts vendors, food trucks and other exhibitors as well. Admission: FREE. For more details, visit lakehopatcongboatrace.com.
SEPT 15 Backstreet's back alright! THE BACKSTREET BOYS: DNA WORLD TOUR stops at the Prudential Center in Newark for an 8 p.m. show. The iconic boy band will perform tracks from their latest album, DNA, as well as hits from their long list of sing-along favorites. Tickets start at $26. Doors open at 7 p.m. See prucenter.com for more details.
SEPT 21 Bring the kids to the Mayo Performing Arts Center in Morristown for PEPPA PIG LIVE! The popular children's character and her friends Pedro Pony, Suzy Sheep, Gerald Giraffe and more come to life for an afternoon of family fun. Tickets for the 12 and 4 p.m. shows start at $40. Reserve your seats now and fi nd more information at mayoarts.org.
SEPT 21 Lace up your running shoes and sign up for the NJ CHILDREN'S ALLIANCE HEROES FOR CHILDREN 5K AND FUN WALK in West Orange. The race starts at 9 a.m. in Clipper Pavilion. Race-day registration opens at 7:30 a.m. and fees are as follows: $30 for the 5K, $15 (individual or family) for the fun run/walk. Sign up now at njcainc.org.
SEPT 22 If you're looking for artisan crafts and homemade goods, head to downtown Millburn for the MILLBURN-SHORT HILLS STREET FAIR & CRAFT SHOW. From 11 a.m. to 5 p.m., Millburn Avenue and Main Street will be filled with more than 200 local vendors as well as live music, children's rides, a petting zoo and more. Admission: FREE. Visit eventbrite.com for details.
SEPT 29 Commemorate the start of autumn at the MORRISTOWN FESTIVAL ON THE GREEN, one of North Jersey's largest fall festivals. The family friendly event runs from 12 to 5 p.m. and features live music on four stages, more than 150 vendors and exhibitors and activities for all ages. Admission: FREE. Get all the details at morristown-nj.org.