Be There
From festivals and fundraisers to concerts and walks, there's something for everyone this fall in Morris and Essex counties.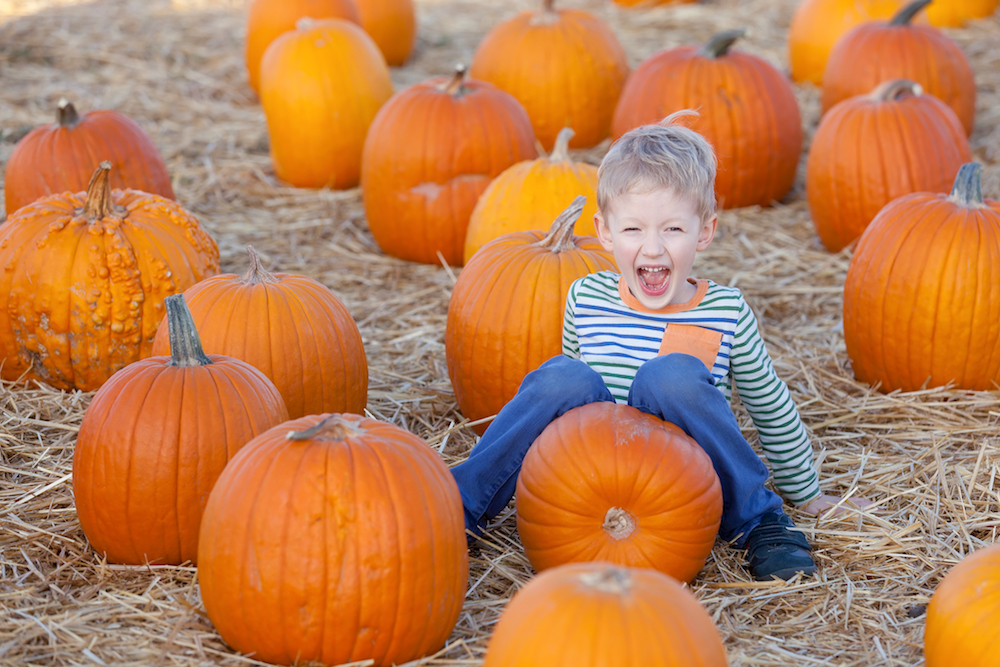 OCT 5 Indulge in a huge selection of seasonal beers from around the globe at the ALES N' TALES OKTOBER FEST at the Turtle Back Zoo in West Orange. In addition to sampling wine and spirits, there will also be local food and craft vendors and a live Oompah Band during this evening event from 6–9 p.m. Leave the kiddos at home for this one! Tickets are $60 for general admission and $15 for designated drivers; all funds support the Essex County Parks foundation. You can purchase your tickets and find out more at alesntails.com.
OCT 6 Spend a festive fall day with the family at the Whippany Railway museum's annual PUMPKIN FESTIVAL. From 12:30–5 p.m., enjoy train rides across the Whippanong Valley and partake in some fun fall activities like pumpkin picking, carving and decorating at the pumpkin marketplace craft fair. There will also be Halloween photo ops, vintage farm tractors and more. Train ride club car seats are $19 for adults and $14 for children under 12; caboose seats are $16/$11. For tickets, visit whippanyrailwaymuseum.net.
OCT 10, 11, 12, 13 THE NEWARK ARTS FESTIVAL is coming to the Prudential Center for its 18th annual celebration of art. The festival attracts curators on a national scale and will showcase painting, poetry and lighting displays, as well as art through various other media. With the exception of certain events, the festival is FREE. General hours are 12–9 p.m. with exhibitions and performances happening at different times. For more information on performance dates and tickets visit newarkarts.org.
OCT 13 Devout Beatles fans will not want to miss REWIND, a classic rock cover band, when they perform at the Florham Park Library. The musicians will take the stage at 2 p.m. to perform and discuss some of the Beatles greatest hits. This event will also provide a comprehensive background on the Beatles' history. Registration is FREE but is required for this event. To reserve your spot, visit florhamparklib.org.
OCT 17 Join your Essex County neighbors during Breast Cancer Awareness month at the REAL PANTHERS WEAR PINK BREAST CANCER AWARENESS WALK at Panther Park in Cedar Grove, in partnership with Susan G. Komen. The walk will last from 6–8 p.m. and donations are encouraged. The event will also feature a craft table for kids, food and drink vendors, carnival games, a free yoga class and more. For details on how to register, visit cedargrovenj.org.
OCT 25 Experience the talent behind NBC'S WORLD OF DANCE live and in the flesh during its 2019 tour stop at the Wellmont Theater in Montclair. Audiences will be awed watching the impressive talent, intricate choreography and creative dance routines of Season 3 champs The Kings, Unity LA and special guests. The show starts at 8 p.m. sharp; tickets begin at $45. Get more details at wellmonttheater.com/shows/world-of-dance-live.
NOV 3 Michelle Obama is returning to New Jersey for a stop on her MODERATED CONVERSATION WITH THE FORMER FIRST LADY speaking tour at the Prudential Center in Newark. Lucky audience members will ask questions of the author and activist, and VIP guests get a meet and greet for $2,500. Standard tickets are going for $144–$494 at prucenter.com/events/michelle-obama.
NOV 17 Experience an authentic Thanksgiving feast at the THANKSGIVING HARVEST HOME & ARMISTICE OBSERVATION at Fosterfields Living Historical Farm in Morris Township. Visit farm animals, prepare supper at the farmhouse, enjoy a wagon ride and see an authentic ambulance from World War I at this event held from 12–4 p.m. Tickets are $8 for adults, $7 for seniors, $6 per child ages 3-16; kids under 2 and U.S. military personnel are FREE. For more information, visit morrisparks.net.
NOV 20 Jennie Garth and Tori Spelling are bringing the 90210 to the 07960 for the ultimate girls' night. This interactive, live talk show featuring the breakout stars of BEVERLY HILLS, 90210 will be filled with laughs and memories as the ladies reminisce on their time on the hit '90s show (and the subsequent FOX reboot). The audience is just as much a part of the show as the stars are! The fun begins at 7:30 p.m. and tickets start at $39. Mayoarts.org has the scoop.
NOV 29 Get ready to rock at ROCK AND MINERAL WEEKEND at the Morris Museum in Morristown, where kids (and adults) of all ages can shop for treasures, enjoy a mineral magic show, sit for a Touch the Music show with Claudia Lemmerz and learn more about rocks and minerals. The event is held from 10–5 p.m., and from 1–5 p.m. the following day. Entry is FREE with museum admission. Go to morrismuseum.org for more.