Be There
October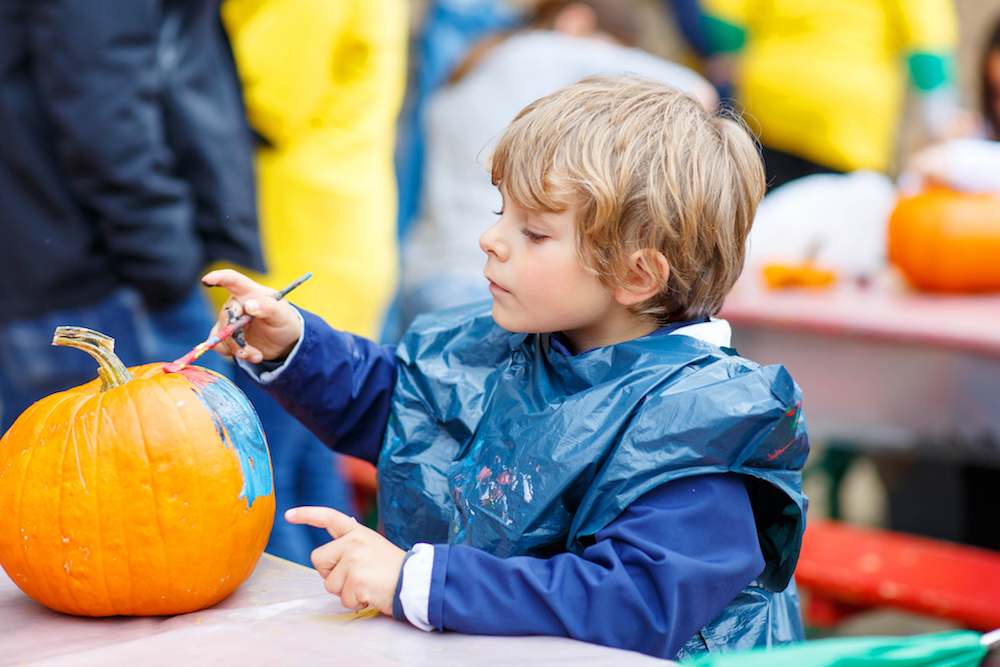 OCT 6 Bring the whole family to the PIER FEST FALL FESTIVAL at Pier Village in Long Branch. From 12-5 p.m., enjoy live music from local performers, exhibitors, vendors, crafts and tons of kids' activities like face painting, inflatables and more. Be sure to indulge in some delicious food and drinks from the Pier Village restaurants while you're there! Admission is FREE. Check out pierfest.com for more details.
OCT 10 Experience the best of what our county has to offer at Monmouth Health & Life's very own BEST OF MONMOUTH event! The 2019 gathering will take place at The Berkeley Oceanfront Hotel in Asbury Park from 6-9 p.m. with VIP entrance starting at 5 p.m. The night will include food and drink samples from the area's best restaurants, fall fashion previews, giveaways and more. General admission is $25 and VIP admission is $45. Get your tickets at monmouthhealthandlife.com.
OCT 11-27 Brookdale Community College's Performing Arts Center in Lincroft will be transformed into a horrifying labyrinth filled with evil creatures and ghoulish special effects at the annual HAUNTED THEATER. The 2019 attraction is dubbed "Area 732," and will take visitors through a series of creepy interconnected mazes featuring zombies, witches, sadistic clowns and other creatures. The event runs every Friday and Saturday from 7–10:30 p.m. and Sunday from 7–9:30 p.m. General admission is $15. For more info, head to brookdalehauntedtheater.com.
OCT 12-13 You'll want to bring your appetite to the JERSEY SHORE CAKE AND COOKIE CONVENTION, held at the Asbury Park Convention Hall. The inaugural two-day event will feature vendors, live demonstrations, competitions and more for both hobbyists and professionals in the cake-making space. There will also be opportunities to shop for supplies and learn new baking and prep techniques. Tickets range from $25-$85 and the event runs both days from 10 a.m.–4 p.m. Jerseyshorecakeshow.com has more info.
OCT 12 History buffs will have a ball learning about Monmouth County and New Jersey history at ARCHIVES AND HISTORY DAY, hosted at the Monmouth County Library headquarters in Manalapan. There will be refreshments and educational displays at different tables throughout the venue and various historical societies from outside of Monmouth County will contribute as well during this 9 a.m.–5 p.m. event. Entry is FREE and open to the public. For more information visit revolutionarynj.org.
OCT 13 Race into October at the Monmouth Park Racetrack in Oceanport with its FLANNELS AND FOOD TRUCKS event. From 11 a.m.–4 p.m., enjoy live horse racing as well as treats from food trucks like Bites & Bowls and Shake Shack. The event is BYO, so hang out on the picnic area with coolers, lawn chairs and your drink of choice. Admission and parking are FREE. The first race starts at 1:15 p.m. For more details, visit monmouthpark.com.
OCT 16 Monmouth University Center for the Arts will be hosting sociologist Karen Werner for her event STRANGE RADIO, LIVE!, a unique experience that uses radio narrowcasts to put the listener into post-Holocaust in Vienna, Austria. Feelings of displacement, estrangement and home will be captured during this audio journey. The event will take place at 4:30 p.m. in the Edison Atrium in room 201, and is FREE and open to the public. To learn more visit, monmouth.edu.
OCT 20 Award-winning children's musician Laurie Berkner is coming to iPlay America in Freehold for the MONSTER BOOGIE HALLOWEEN CONCERT. She and her band will play some of their greatest hits as well as special Halloween songs. Kids are encouraged to come in costume, dance along and enjoy iPlay's indoor attractions before or after the show, which is from 11 a.m.–1 p.m. General admission is $27. For more info on pricing and seating check out iplayamerica.com.
OCT 27 If you want a relaxing fall day outside, then sign up for the SANDY HOOK BIRD WALK. Participants will see birds such as waterfowl, hawks and sparrows. The 1-mile walk, which begins at the Sandy Hook Visitor Center in Highlands, takes place from 10 a.m. to 12 p.m. and will be led by Linda Mack, former president of the Monmouth County Audubon Society. Be sure to wear layers and bring your binoculars! The walk is FREE and open to the public. For more information, head to monmouthudubon.org.