Be There
From festivals and fundraisers to concerts and competitions, there's something for everyone this season in Morris and Essex Counties.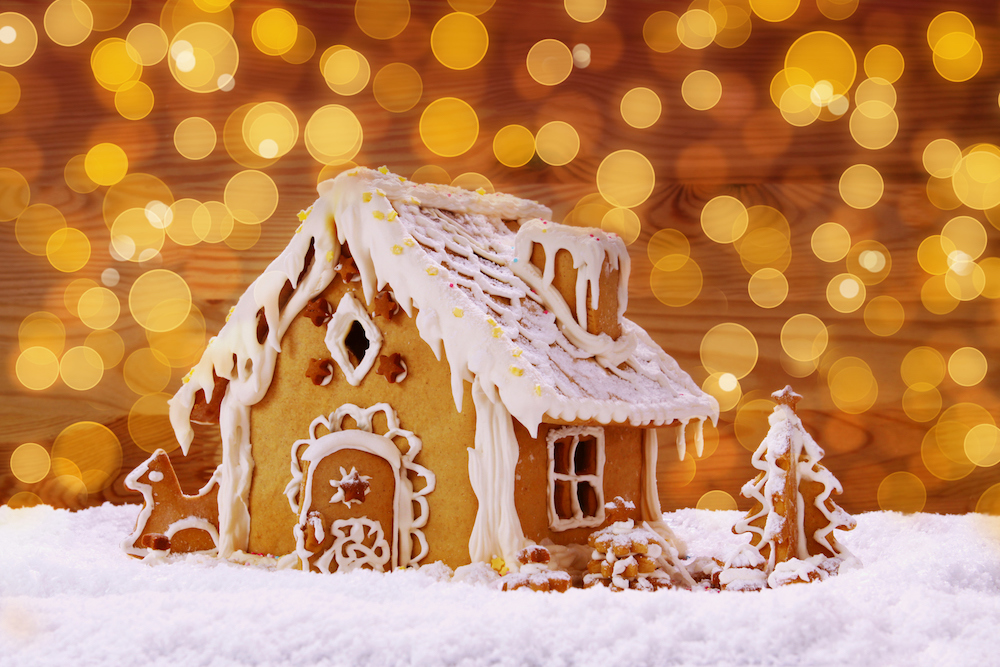 DEC 6–8 Deck the halls—or at least see the decked halls—at the 2019 HOLLY WALK, a walking tour of seven famous sites around Morristown all decorated for the holidays. Over the course of the weekend (times vary each day), participants will see historical sites such as the Historic Speedwell property and Macculloch Hall in their Christmas finest. Special programming as well as gift shopping, refreshments and music will be available on site. Tickets are $30 per person if purchased in advance, or $35 at the door. Meet at 6 Court St. to begin the tour, but first, learn more at morristourism.org.
DEC 6–15 Save your appetite for the 28th annual GINGERBREAD WONDERLAND, a charming exhibit featuring 150+ themed gingerbread houses that are good enough to eat. The houses are created by local scout troops, schools and families, and guests can vote for their faves! It's all going down at the Haggerty Center at Frelinghuysen Arboretum in Morristown from 10 a.m. until 4:30 p.m. daily, but until 7:30 on Fridays. There will also be a holiday craft show at the same location on weekends only. Admission: $2 per person; ages 2 and under are FREE. Call 973.326.7601 for more.
DEC 7 Who says festivals are just for September and October? Celebrate the most wonderful time of the year at MORRIS COUNTY PARK PALOOZA: HOLIDAY CHEER taking place at Central Park in Parsippany from 12–8 p.m. There will be plenty of activities and food on-hand, including more than 20 food trucks, craft beer, wine and sangria and two live bands. Kids will stay busy with carnival games, photo with Santa, and more. Parking is FREE and admission is $5 per adult or $2 per child in advance; otherwise it's $10/$5 at the door. Purchase tix at gardenstatefoodtruckfest.com.
DEC 7 Usual Montclair Film Festival suspect Stephen Colbert is bringing along a famous friend this year for AN EVENING WITH STEPHEN COLBERT AND JULIA LOUIS-DREYFUS. The two comedians will take the stage at 8 p.m. at NJPAC in Newark for a funny conversation you won't want to miss. Tickets start at $79.50 and are on sale at njpac.org.
DEC 13–15 Check off at least half the people on your holiday list after spending a weekend at the HOLIDAY CRAFTMORRISTOWN. This three-day curated shopping experience at the Morristown Armory features indie artists from all over, showing off and selling their handmade works, from pottery to jewelry to crafts. There will also be a gourmet food truck around for when you get hungry. General admission is $10; seniors get in for $9 and kids under 16 are FREE. Go to artrider.com for times and more information.
DEC 14 It's ladies' night out with a fun holiday twist at the HOLIDAY SIP & SHOP event at craft studio Platinum Art in Maplewood. From 1-5 p.m., shop goodies from vendors in the beauty, skincare and gift shop realms and enjoy some drinks and desserts while you're doing it. The $5 registration fee includes a glass of champagne, sweets, a shopping bag and hourly raffles. Check out platinumartllc.net for more details.
DEC 16 Learn how our modern-day Santa Claus came to be at FROM SAINT TO SANTA at the Livingston Public Library. This lecture led by historian Mike Norris shows how a Christian bishop of the Roman Empire transformed into the big jolly guy in the velvet red suit. The lecture begins at 7 p.m. and is FREE. Livingstonlibrary. org has more.
DEC 31 Do a whole lot more than sit on the couch and watch the ball drop for New Year's this year when you attend the NEW YEARS NEW JERSEY PARTY at the Westin in Morristown or the Sheraton in Parsippany. This swanky event consists of a three-course dinner and five-hour open bar, plus hours of dancing and live entertainment. The festivities begin at 5 p.m. and end whenever you want to call it a night! Tickets are $499 for two with a hotel stay, or $199 if you won't be staying the night. Check out newyearsevenj.com for additional details.
JAN 2 Vaping is a serious epidemic in today's high schools, and it's something parents should be aware of. So join other parents of teens in public and private schools when public speaker Tim Shoemaker's SAVE YOUR BREATH: VAPING ALERT tour makes a stop at Rae Kushner Yeshiva High School in Livingston. From 6:30–8 p.m., Shoemaker will discuss—in an engaging, witty way—teen drug use and how to limit it. Attendance is FREE, but pre-registration is recommended. For more, visit timshoemakersmashedtomatoes.com.
JAN 4 Test your mid-winter training abilities—and start your New Year's resolution on the right foot—at the WATCHUNG WINTER RUNS at Tracy Drive in Mountainside. Choose from five different trail runs depending on your ability and preference: there's a 10K, halfmarathon, 30K, marathon and 50K. Entry fee is a $30 minimum donation. Find out more at runsignup.com.
JAN 25 Get off your you-know-what and either run or show your support for the "sassquad" at the FROSTY FAT SASS fundraiser, the perfect trail race for those who either love the cold weather or just want to continue to stay active during the winter. You can sign up for a 5K or complete as many loops as possible in either three or six hours. All races begin at 9 a.m. sharp at the Turtle Back Rock Picnic Area at the South Mountain Reservation in West Orange—or just stop by to volunteer. Registration is $25, and all proceeds go directly to the South Mountain Conservancy. Find out the rest of the details at somocon.org.
JAN 25 SantaCon may be over, but don't fret because you can still partake in the 2nd annual ONESIE BAR CRAWL in Morristown. Wear your sexiest/scariest/comfiest or, well, only onesie to the 3–9 p.m. crawl, where you and your fellow onesie-clad friends will drink and dine in the most relaxing (and ridiculous) outfit you own. Bars like Laundromat, Grasshopper, Horseshoe Tavern and South Street Social will be participating, with free apps available at the latter. There will also be fun giveaways throughout the evening. General admission (21 and older) is $10, and participants should meet at South Street Social to kick things off. Learn more at facebook.com/jerseyclubsports/.