Be There
From festivals and fundraisers to concerts and competitions, there's something for everyone this season in Monmouth County.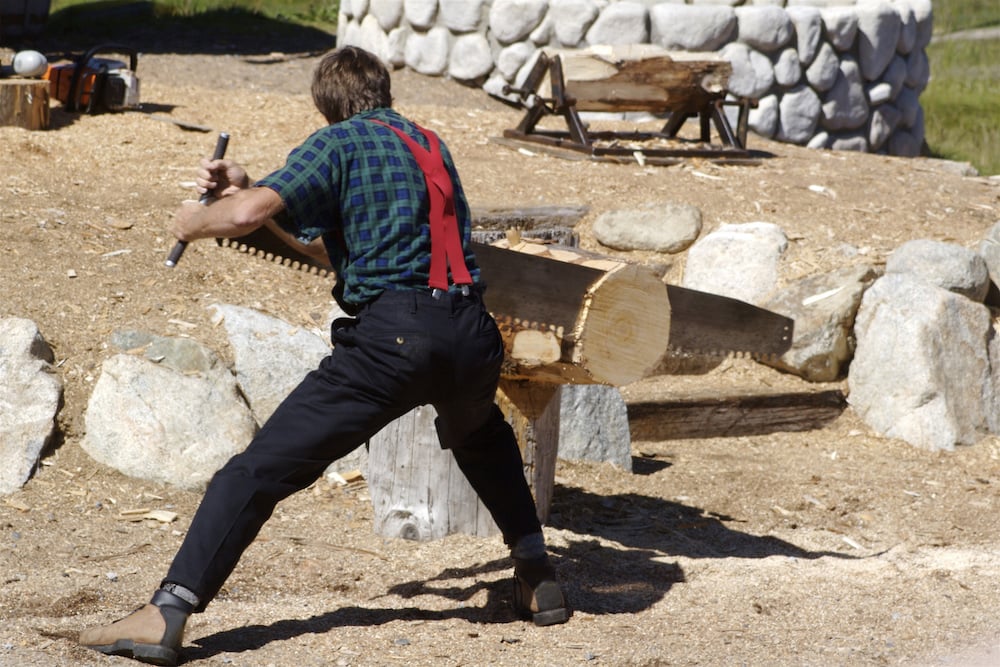 DEC 20 Take a break from shopping and bring the family to Asbury Park's Paramount Theatre for a screening of IT'S A WONDERFUL LIFE. Follow the beloved George Bailey as he learns the true meaning of the season in the quintessential holiday film. Doors open at 7 p.m., and the movie will begin at 7:30 p.m. Admission is FREE. Find out more at apboardwalk.com.
DEC 21 Ring in the holidays with the Jersey Jubilation Handbell Choir, which will hold its annual HEAVENLY CHRISTMAS BELLS concert in its pop-up space at The Grove at Shrewsbury. The 2 p.m. performance will include various holiday favorites and is FREE for all attendees. Get all the details at jerseyjubilation.org.
DEC 22 Calling all collectors and hobbyists! The end-of-the-year COLTS NECK SPORTS CARD AND COLLECTIBLES SHOW takes place from 9 a.m.–2 p.m. at the Colts Neck Fire Department. Dozens of vendors will display and sell rare, unique and the most-sought-after records, comic books, magazines, sports memorabilia and more. Admission is FREE. Email kingroland777@gmail.com for more info.
DEC 23 Celebrate the festival of lights with family and friends at Belmar's annual MENORAH LIGHTING ceremony, beginning at 5 p.m. at Pyanoe Plaza, 9th and Main streets. The 30-minute program marks the first night of Hanukkah and will include refreshments for all attendees. Admission: FREE. Head to belmar.com to find out more.
DEC 31 Cap off 2019 in a healthy way and join the Jersey Shore Running Club's annual NEW YEAR'S EVE TWILIGHT FUN RUN/WALK AND PARTY in Manasquan. The 2-mile course will take partici-pants along the Manasquan Beach Walk and local streets before ending with the post-run festivities at Leggett's Sand Bar. Sign-in begins at 2:30 p.m., and the run will follow at 4 p.m. Registration, which includes T-shirts and a free buffet, is $28 before Dec. 25 ($30 afterward) and $20 for the party only. Find out more at jsrc.org.
JAN 8 Get to know the animals from down under at the Monmouth County Audubon Society's presentation BIRDS AND WILDLIFE OF AUSTRALIA. The FREE program, led by Susan Phelon, takes place from 8–10 p.m. in the St. Andrews Room at Tower Hill Church in Red Bank. Learn more about the event at monmouthaudubon.org.
JAN 10 Need a good laugh? Funnyman ARTIE LANGE returns to Red Bank for a one-night performance at the Count Basie Center of the Arts. Lange's been making audiences laugh with his stand-up routine for more than 30 years while gaining national attention for roles on The Howard Stern Show as well as films Old School and Elf. Doors open at 7 p.m., and the show will begin at 8 p.m. Tickets start at $25. Find your seat and more details at thebasie.org.
JAN 11 It's the middle of winter, but you'll want to roll up your sleeves for the CUTTING, SPLITTING AND HEWING event at Holmdel's Longstreet Farm. From 12–2:30 p.m., aspiring lumberjacks can warm up using a two-person saw and splitting wedge before learning how to use a broad axe to hew beams. The program is FREE but open to adults only. Visit monmouthcountyparks.com for more details.
JAN 24 College hoops rivals collide when the MONMOUTH UNIVERSITY MEN'S BASKETBALL TEAM hosts Niagara University at the OceanFirst Bank Center in West Long Branch. Watch the hometown Hawks take on the Purple Eagles as the two teams battle for position in the Metro Atlantic Athletic Conference standings. Tip-off is scheduled for 7 p.m., and tickets start at $10. Find out more at monmouthhawks.com.
JAN 25 & 26 Raise your glass and toast to the area's best brews during the ASBURY PARK BEERFEST, a two-day exhibition at Convention Hall. The charity event will feature assorted craft beers, ciders and retro brews all available for tasting. Admission: $44 in advance, $48 at the door and $10 for designated drivers. Proceeds from the festival will benefit Best Day Foundation, Clean Ocean Action and Officer Down NJ. Visit apboardwalk.com for tickets and the complete schedule.
JAN 27 Surely, you've resolved to eat better in 2020, so head to the TASTE OF LONG BRANCH at Rooney's Oceanfront Restaurant. From 5:30–8:30 p.m., at-tendees will have the chance to sample food from some of the best restaurants in the city. Tickets are $50, and proceeds from the event will benefit the Kay Guadagno Memorial Award & Scholarship Fund at Monmouth Medical Center. Find your tickets now at eventbrite.com.